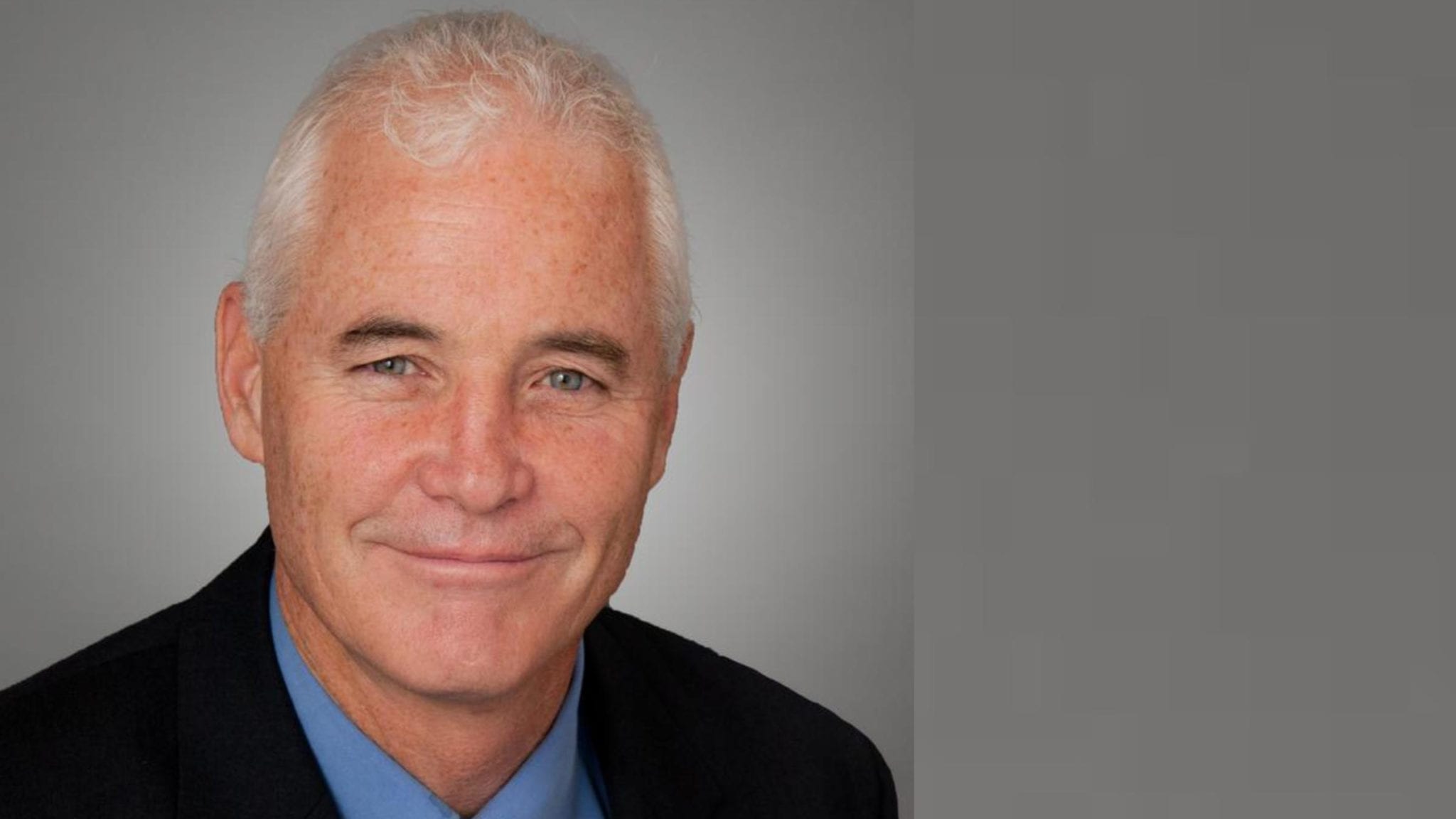 Novavax R&D chief Gregory Glenn (Novavax)
Af­ter Mod­er­na and Pfiz­er's stel­lar re­sults, the come­back play­ers at No­vavax face big ques­tions about their best-in-class hunt in a fren­zied Covid-19 vac­cine race
On Nov. 9, No­vavax R&D chief Gre­go­ry Glenn was awak­ened on his fam­i­ly farm to a news alert: Pfiz­er and BioN­Tech's vac­cine was more than 90% ef­fec­tive at pre­vent­ing Covid-19.
It was in­cred­i­ble news for the world, and Glenn texted con­grat­u­la­tions to old friends on the Pfiz­er-BioN­Tech team. But he al­so knew that it was com­pli­cat­ed news for No­vavax.
"I was not sur­prised that it worked, but to have 90, 95% ef­fi­ca­cy? That's re­al­ly great," Glenn told End­points News. "Ad­mit­ted­ly, it puts a lit­tle ad­di­tion­al pres­sure on me in oth­er ar­eas."
No­vavax, a tiny 33-year-old biotech that was tee­ter­ing on in­sol­ven­cy be­fore the coro­n­avirus broke out, had emerged as one of the pan­dem­ic's un­like­li­est win­ners. Backed with $2.2 bil­lion in new cap­i­tal, in­clud­ing $1.6 bil­lion from Op­er­a­tion Warp Speed, they were prepar­ing for their own Phase III tri­als and lay­ing the ground­work to pro­duce up to 2 bil­lion dos­es of the year.
The com­pa­ny's pro­tein-based tech­nol­o­gy was old­er and less flashy than the mR­NA Pfiz­er and Mod­er­na used, and it had failed be­fore, in one no­to­ri­ous­ly dif­fi­cult dis­ease. But pro­tein-based vac­cines were known to be par­tic­u­lar­i­ty im­muno­genic and over the sum­mer, No­vavax's Phase I da­ta ap­peared to show that their vac­cine pro­duced more neu­tral­iz­ing an­ti­bod­ies than its ri­vals.
That raised the prospect that mR­NA would be first but No­vavax might be best. Shares peaked at $178, a near­ly 4000% in­crease from the $4.44 share price on Jan. 3.
"Be­fore this re­sult, every­one was think­ing, well No­vavax should have the best da­ta," Glenn said. "And mR­NAs could be in­ter­me­di­ate and vec­tors might be a lit­tle be­hind that."
The Pfiz­er-BioN­Tech and Mod­er­na re­sults, though, all but elim­i­nat­ed that pos­si­bil­i­ty be­fore No­vavax could even start a piv­otal tri­al. It's hard to im­prove on 95%.
Be­cause all the ma­jor vac­cine de­vel­op­ers tar­get the same coro­n­avirus S pro­tein, the Pfiz­er-BioN­Tech news gave Glenn more con­fi­dence in a can­di­date than he's had in three decades de­sign­ing and de­vel­op­ing vac­cines. Yet it al­so dra­mat­i­cal­ly changed No­vavax's po­si­tion in the race. In­stead of gun­ning to be the best vac­cine, at least in the short-term they will have to set­tle to be one of sev­er­al good ones try­ing to sup­ply the world, while al­so deal­ing with the all but in­evitable de­lays that come from a small biotech try­ing to be­come a large one overnight.
Glenn, a self-de­scribed "gris­tled vac­ci­nol­o­gist" who found­ed his first biotech more than two decades ago and has led the com­pa­ny's R&D since 2010, is in charge of guid­ing the can­di­date through.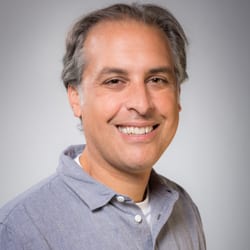 Bryce Chack­er­ian
"I thought that if any­thing, their vac­cine could be as good or per­haps even bet­ter — of course, when you're at 95%, it's gonna be hard to beat that," Bryce Chack­er­ian, a vac­ci­nol­o­gist at the Uni­ver­si­ty of New Mex­i­co, told End­points. Still,"any ef­fec­tive vac­cine is go­ing have a place in the mar­ket­place, be­cause it's go­ing to be a while be­fore there's enough."
No­vavax was hit with an­oth­er set­back Mon­day, when they an­nounced that the launch of the Phase III US tri­al would be de­layed for a sec­ond time, po­ten­tial­ly push­ing it in­to 2021. The Gaithers­burg, MD-based com­pa­ny has strug­gled in late stages in the past, rais­ing hopes among in­vestors and pub­lic health hopes around an RSV can­di­date that ul­ti­mate­ly failed a 2016 tri­al.
The de­lay al­so raised ques­tions about pre­cise­ly how No­vavax could run a Phase III study. Was it eth­i­cal to run a place­bo-con­trolled study now that two vac­cines ap­pear to be high­ly ef­fec­tive? If it were, would peo­ple sign up? Memo­r­i­al Sloan Ket­ter­ing's Pe­ter Bach ar­gued that at this stage, the com­para­tor arm should be Pfiz­er or Mod­er­na's vac­cine.
Please ask if the right con­trol group is now ei­ther the Pfiz­er or Mod­er­na vac­cine as op­posed to place­bo. This is an ap­proach I pro­posed some time back once we had pos­i­tive VE. https://t.co/el­Rpe8jGl2

— Pe­ter B. Bach, MD (@pe­ter­bach­md) No­vem­ber 30, 2020
Glenn said the com­pa­ny was just work­ing to get FDA clear­ance for com­mer­cial-scale man­u­fac­tur­ing. They've spent a year try­ing to come from be­hind in that de­part­ment, af­ter they sold their pro­duc­tion fa­cil­i­ties to Catal­ent last year to keep the com­pa­ny alive. He said the cur­rent de­lays were min­i­mal.
"No one would even know," he said, if it weren't for the Covid mi­cro­scope. "It's a nor­mal process to scale up, cre­ate as­says, cre­ate pack­ag­ing around that."
He said the Phase III US tri­al would be place­bo-con­trolled as vac­cines are still in short sup­ply, but he ac­knowl­edged that the study might nev­er be com­plet­ed.
The com­pa­ny is al­so run­ning tri­als in South Africa and the UK, where they've now com­plet­ed en­roll­ment. De­pend­ing on the tim­ing, he said, the FDA might ac­cept ef­fi­ca­cy da­ta from those stud­ies, with some im­muno­genic­i­ty and safe­ty da­ta from the US tri­als, of­fer­ing a path to ap­proval even af­ter vac­cines have be­come broad­ly avail­able in the coun­try.
Da­ta from the ex-US stud­ies may come soon­er than ex­pect­ed. Be­cause of Pfiz­er and Mod­er­na's da­ta, No­vavax short­ened the UK and South Africa stud­ies, Glenn said. They now ex­pect their own vac­cine to be high­ly ef­fec­tive and that there­fore they will need few­er cas­es to get a sta­tis­ti­cal­ly sig­nif­i­cant re­sult.
And al­though those re­sults leave lit­tle room for No­vavax to show bet­ter re­sults against symp­to­matic dis­ease, Glenn thinks there's a chance their can­di­date may still be able to last longer or pro­vide bet­ter pro­tec­tion from in­fec­tion.
Chack­er­ian said both ideas make sense: The more neu­tral­iz­ing an­ti­bod­ies you de­vel­op im­me­di­ate­ly af­ter be­ing vac­ci­nat­ed, for ex­am­ple, the more you'll like­ly have a year lat­er. Still, those ques­tions re­main spec­u­la­tive and he said he was more con­cerned about the ap­par­ent man­u­fac­tur­ing is­sue.
While mR­NA has stor­age re­quire­ments that can make it dif­fi­cult to de­liv­er glob­al­ly, the world is al­ready well-equipped to move pro­tein vac­cines. Any de­lay could mean de­lays in de­liv­er­ing bad­ly-need­ed dos­es.
"Whether that rep­re­sents a mo­men­tary glitch or points to more fun­da­men­tal is­sues in scal­ing up pro­duc­tion, I don't know the an­swer," he said. "But it's cer­tain­ly some­thing that's worth watch­ing."
A spokesper­son for No­vavax did not di­rect­ly re­spond to a ques­tion about whether the man­u­fac­tur­ing de­lays would change the amount of vac­cine it can pro­duce next year, say­ing on­ly that once pro­duc­tion is ful­ly on­line, they should be able to pro­duce 2 bil­lion dos­es an­nu­al­ly.
Glenn now spends his days in back-to-back meet­ings try­ing to get the clin­i­cal and man­u­fac­tur­ing days run­ning. He has helped de­vel­op can­di­dates for RSV, E. Coli, Ebo­la, and pan­dem­ic flu since he found­ed his first biotech, IOMAI, in 1997. He most re­cent­ly helped No­vavax de­liv­er pos­i­tive Phase III re­sults for a sea­son­al flu vac­cine.
None of it, though, has been like this, and not just be­cause of the scale of the cri­sis. Once the Pfiz­er and Mod­er­na da­ta came in, he said, he was cer­tain they could do the same.
"The like­li­hood of suc­cess here is so high," he said. "It feels like climb­ing the moun­tain, and it's hard to wait."
For a look at all End­points News coro­n­avirus sto­ries, check out our spe­cial news chan­nel.