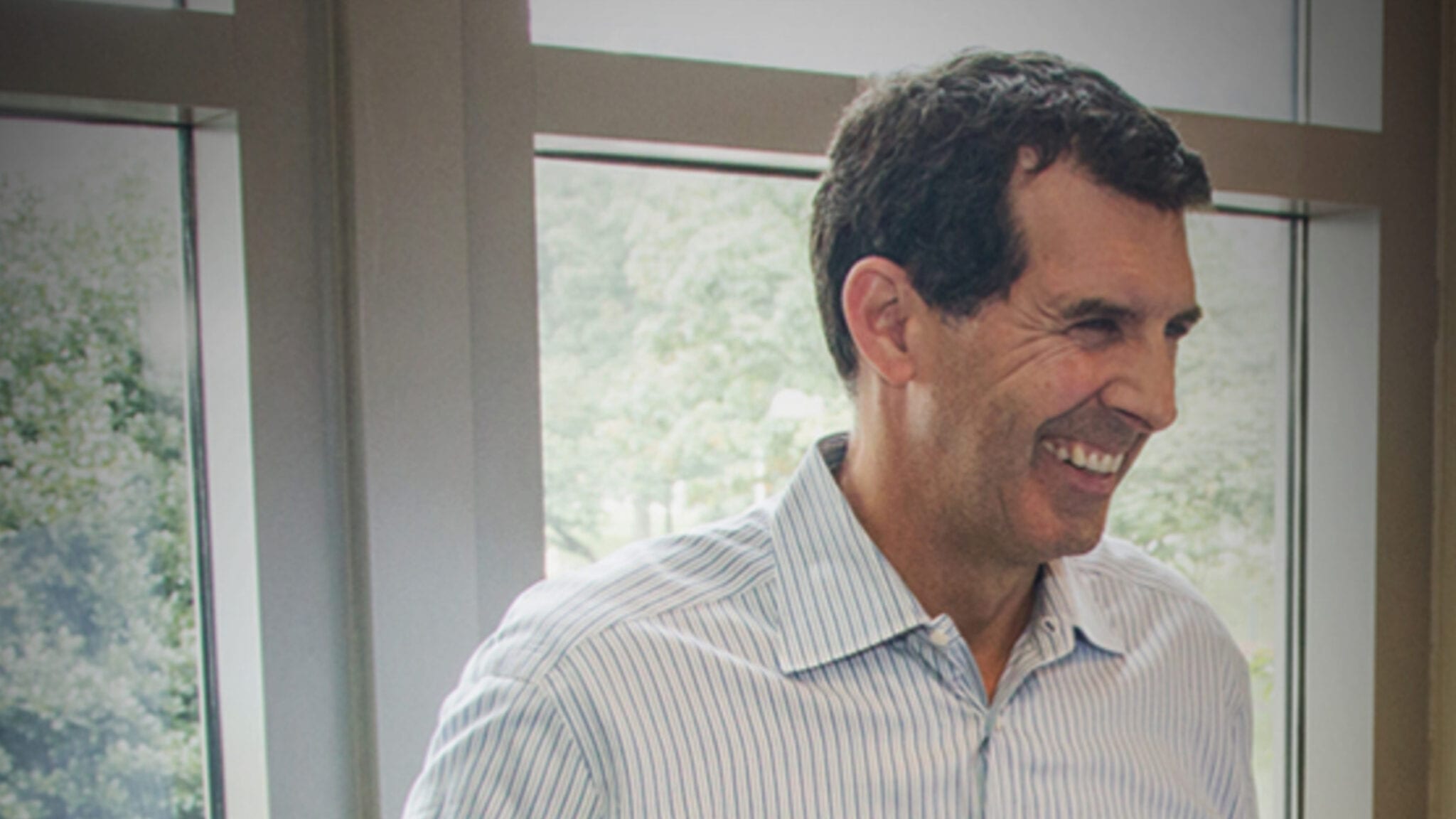 Paul Diaz, Myriad Genetics president and CEO
A ge­net­ics test­ing out­fit is bail­ing on its CRO ser­vices, choos­ing in­stead to re­fo­cus around pre­ci­sion drugs
In the past few months, there's been a string of con­sol­i­da­tion in the CRO space, with big play­ers merg­ing to­geth­er and head­line names in con­tract man­u­fac­tur­ing snap­ping up re­search teams. But a Texas ge­net­ics play­er is now go­ing the oth­er way, bail­ing on its CRO of­fer­ings to in­stead fo­cus on pre­ci­sion med­i­cine.
Salt Lake City-based Myr­i­ad is sell­ing its Austin con­tract re­search lab to North Car­oli­na's Q2 So­lu­tions, the com­pa­ny said Mon­day. The deal is ex­pect­ed to be closed in Q3 and will al­low Myr­i­ad to fo­cus ef­forts on women's health, on­col­o­gy and men­tal health, CEO Paul Di­az said in a press re­lease.
"Our agree­ment with Q2 So­lu­tions pro­vides a good home for Myr­i­ad RBM team­mates, de­liv­ers strong val­ue, and pro­vides sig­nif­i­cant cap­i­tal for fu­ture growth," Di­az said in the re­lease.
It's the first of three planned busi­ness unit sales for Myr­i­ad, which hopes to rake in up to $375 mil­lion all told. The com­pa­ny re­port­ed a $173 mil­lion in­crease in rev­enue in its Q1 re­port ear­li­er in May, and saw its stock jump up soon af­ter.That came on the heels of a slow Q4 shares tum­ble 34% af­ter post­ing dis­ap­point­ing re­sults and ini­tial 2020 guid­ance.
Myr­i­ad has pro­vid­ed re­searchers with quan­ti­ta­tive da­ta on the Covid-19 pan­dem­ic in ar­eas such as cy­tokine storm test­ing, mul­ti­plex serol­o­gy and T cell re­sponse, the firm said in a re­lease. The pan­dem­ic proved lu­cra­tive for Myr­i­ad af­ter the com­pa­ny post­ed a poor Q4 2019 with stocks dip­ping 34% and rev­enue guid­ance lag­ging.
Just four days ago, the Myr­i­ad ap­point­ed Melis­sa Gon­za­les to be pres­i­dent of its women's health busi­ness. A 20-year vet­er­an of the field, she is now re­spon­si­ble for pro­vid­ing pa­tients with ge­net­ic tests that help women as­sess their risk of hered­i­tary can­cer and pro­vide in­sights dur­ing preg­nan­cy.
The com­pa­ny dis­cov­ers and com­mer­cial­izes tests that de­ter­mine the risk of de­vel­op­ing dis­ease, as­sess the risk of dis­ease pro­gres­sion and guide treat­ments in spaces in which ge­net­ic in­sight can both im­prove pa­tient care and low­er costs, Myr­i­ad said.
Much like the CD­MO space, CRO has been a hot area of in­vest­ment in re­cent months as big play­ers have looked to spend their healthy cash re­serves. On the high end of the spec­trum, Ther­mo Fish­er Sci­en­tif­ic un­veiled a $17.4 bil­lion plan to buy out CRO gi­ant PPD back in April, look­ing to boost its own con­tract re­search of­fer­ings.
Just weeks be­fore, ICON and PRA Health Sci­ences — the fifth and sixth biggest CROs in the space — un­corked a $12 bil­lion merg­er deal that will make them the sec­ond largest firm be­hind IQVIA. The deal is ex­pect­ed to close in the third quar­ter of 2021.