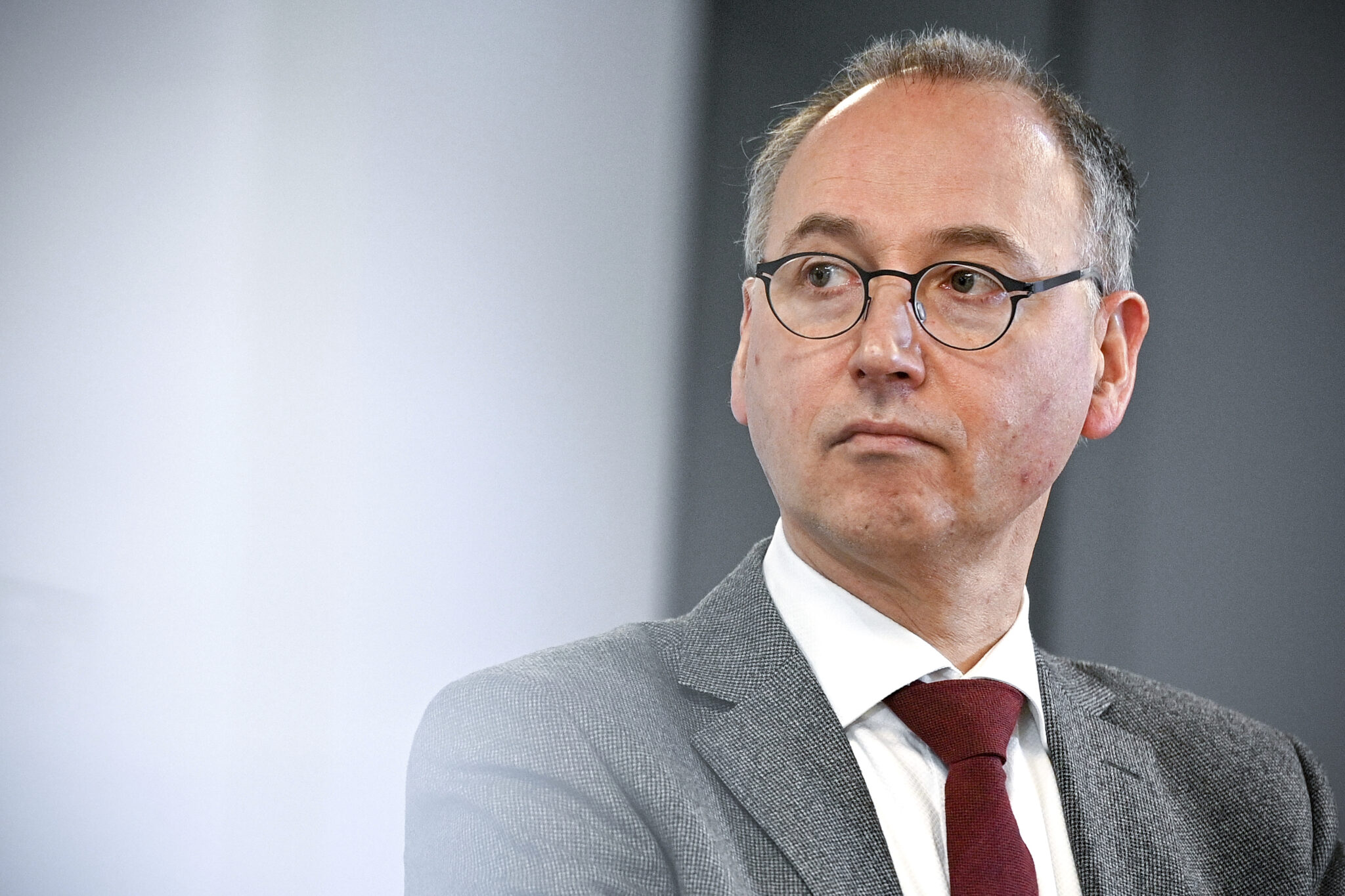 Werner Baumann, Bayer CEO (Sascha Steinbach/picture-alliance/dpa/AP Images)
Af­ter Roundup de­ba­cle, Bay­er's share­hold­ers vote against man­age­ment pay scheme
As Bay­er looks to set­tle lit­i­ga­tion sur­round­ing claims that its weed­killer Roundup caus­es can­cer, share­hold­ers vot­ed on Fri­day to rep­ri­mand the man­age­ment team for its pay scheme, say­ing that it didn't rep­re­sent the bur­den of the lit­i­ga­tion.
Near­ly 75% of share­hold­ers vot­ed against the ap­proval of the ex­ec­u­tive board's com­pen­sa­tion. The vote came af­ter ad­vi­so­ry firm Glass Lewis wrote that it had prob­lems with how Bay­er ad­just­ed a man­age­ment pay­out that re­lies on group cash flow to com­pen­sate for the mon­ey lost to lit­i­ga­tion. That's a stark dif­fer­ence from last year, when the group got an 82% ap­proval rate for its work in 2021.
The first three law­suits that al­leged Roundup caused can­cer re­sult­ed in tens of mil­lions of dol­lars for the plain­tiffs. But on Oct. 5, Bay­er got its first fa­vor­able tri­al out­come. In De­cem­ber, Bay­er won its sec­ond ver­dict. The com­pa­ny has spent bil­lions of dol­lars set­tling 96,000 cas­es worth about $125,000 each.
Temasek, one of Bay­er's largest share­hold­ers, pushed for the ouster of CEO Wern­er Bau­mann, Bloomberg has re­port­ed. Glass Lewis and In­sti­tu­tion­al Share­hold­er Ser­vices en­dorsed the lead­er­ship team, Bloomberg has re­port­ed, but did not ap­prove of the com­pen­sa­tion plans. Nor­way's wealth fund, which holds more than a 2% stake in Bay­er, said it would vote against the renu­mer­a­tion pack­age, Reuters re­port­ed.
Bay­er ex­ec­u­tives have been un­der scruti­ny since it lost $30 bil­lion in val­u­a­tion af­ter its $63 bil­lion buy­out of US agri­cul­tur­al gi­ant Mon­san­to in 2018. That pur­chase has brought up­on the headaches that come with Roundup's faults. Share­hold­ers asked if Bay­er would spin off the crop sci­ence di­vi­sion to sep­a­rate the com­pa­nies, but Bay­er said that's not hap­pen­ing right now be­cause it would not in­crease the busi­ness' val­ue.