Af­ter some painful R&D set­backs, J&J part­ners with Arc­turus on a shot at a hep B cure
 — shares rock­et up
A lit­tle over a month ago, J&J salved the wound left by its de­ci­sion to aban­don a multi­bil­lion-dol­lar late-stage hep C pro­gram by say­ing it was shift­ing its R&D at­ten­tion to find­ing a func­tion­al cure for he­pati­tis B. And this morn­ing it took a step in that di­rec­tion with a tie-up with San Diego-based Arc­turus Ther­a­peu­tics, an RNA com­pa­ny that re­versed its way in­to the pub­lic mar­kets a few weeks ago with a deal to merge with the failed biotech Al­co­bra $AD­HD.
With the help­ing hand of the John­son & John­son In­no­va­tion Cen­ter in Cal­i­for­nia, J&J's Janssen group will be de­vel­op­ing nu­cle­ic acid-based drugs with the help of Arc­turus' chem­istry and de­liv­ery plat­form tech­nol­o­gy.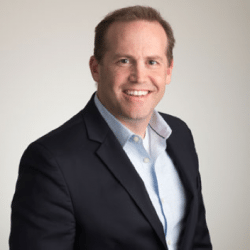 Arc­turus CEO Joseph Payne
Arc­turus gets an un­spec­i­fied up­front, R&D sup­port and a slate of clin­i­cal and com­mer­cial mile­stones, which will like­ly be heav­i­ly back end­ed.
The news had a ton­ic ef­fect on the mi­crochip biotech's new stock price, send­ing the price up more than 40%, even with­out any num­bers. The com­pa­ny start­ed the day with a mar­ket cap of on­ly $35 mil­lion. The mar­quee J&J name now goes along­side Arc­turus' oth­er part­ners, in­clud­ing Take­da (in­volv­ing a new pro­gram for NASH) and Ul­tragenyx $ONCE.
J&J didn't just aban­don hep C re­cent­ly, es­sen­tial­ly con­ced­ing de­feat to the two lead­ers in that field: Gilead and Ab­b­Vie. It al­so just dis­posed of two of its top late-stage drugs in the pipeline, mark­ing a se­ries of set­backs for J&J af­ter it suc­cess­ful­ly com­plet­ed the Acte­lion buy­out.
"This new col­lab­o­ra­tion sig­ni­fies an ex­pand­ed re­la­tion­ship be­tween Arc­turus and Janssen," said Arc­turus CEO Joseph Payne.