Af­ter star­ring at ASH last fall, Gilead's new Forty Sev­en crew col­ors in more promis­ing da­ta for ma­grolimab at AS­CO
We now know the full, ear­ly-stage sto­ry be­hind the drug that in­spired Gilead CEO Dan O'Day's re­cent $5 bil­lion ac­qui­si­tion of Forty Sev­en.
Fol­low­ing up on their AS­CO ab­stract from a cou­ple of weeks ago, the team at Forty Sev­en is mak­ing their re­turn ap­pear­ance this week hold­ing clear­ly promis­ing ear­ly-stage da­ta on their lead drug ma­grolimab as they pon­der whether they should roll on a quest to ob­tain an ac­cel­er­at­ed ap­proval.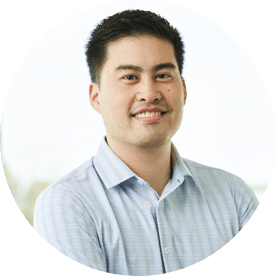 Mark Chao
"I think the ef­fi­ca­cy is there. This Phase Ib could sup­port sin­gle-arm ac­cel­er­at­ed ap­proval," says Mark Chao, a Forty Sev­en founder and clin­i­cal de­vel­op­ment chief at the biotech sub. "Our drug ac­tu­al­ly has ac­tiv­i­ty in very hard to treat pa­tients."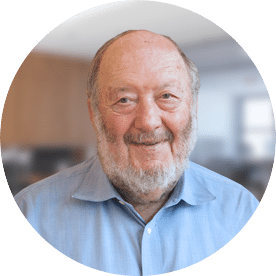 Irv Weiss­man
That makes this drug a stand­out among the CD47 "don't eat me" path­way crowd, which has not mea­sured up in many oth­er cas­es. This drug is the brain­child of Stan­ford's leg­endary Irv Weiss­man, and it may be his lega­cy.
At ASH last fall, Forty Sev­en made a huge splash with its first cut of the pos­i­tive da­ta, spurring a soar­ing share price as Gilead closed in for the buy­out.
The new da­ta al­so un­der­score the promise this drug has in oth­er can­cers, Chao adds, as Gilead and the new crew at Forty Sev­en look to ex­pand their hori­zons.
Re­searchers have da­ta on 68 pa­tients who have been treat­ed with ma­grolimab plus azac­i­ti­dine in a sin­gle arm study in­volv­ing cas­es of un­treat­ed high­er-risk myelodys­plas­tic syn­drome (MDS) and acute myeloid leukemia.
Of the 33 MDS pa­tients, 30 (91%) scored an ob­jec­tive re­sponse, with 14 (42%) demon­strat­ing a com­plete re­sponse. And there was ev­i­dence of a deep­en­ing re­sponse, with 56% of MDS pa­tients achiev­ing a CR af­ter a min­i­mum of 6 months of fol­lowup.
On the AML side, 64% (n=16/25) of pa­tients evalu­able for ef­fi­ca­cy achieved an ob­jec­tive re­sponse, in­clud­ing 56% (n=14/25) with a CR or a CR with in­com­plete blood count re­cov­ery. And there was a sub­set of high-risk pa­tients who did par­tic­u­lar­ly well: TP53-mu­tant AML (n=12), with 75% achiev­ing a CR or CRi. Me­di­an du­ra­tion of re­sponse and me­di­an over­all sur­vival have not yet been reached in MDS, AML or TP53- mu­tant AML.
"The sig­nal is re­al and con­tin­ues to be en­cour­ag­ing," adds Chao, "en­cour­ag­ing on where else we could go."
One of the next stops is at the FDA, where they'll be fol­low­ing up with reg­u­la­tors who have been ea­ger to try out new can­cer drugs where physi­cians have few choic­es.
So­cial: Dan O'Day, Gilead CEO (Key­stone via AP)