Af­ter steer­ing through a con­tro­ver­sy over soar­ing price of nalox­one, FDA re­jects Am­phastar's in­tranasal ver­sion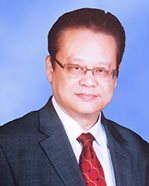 Am­phastar CEO Dr. Jack Zhang
Af­ter com­ing un­der fire from an­gry law­mak­ers in the wake of its re­cent de­ci­sion to more than dou­ble the price of its opi­oid in­ter­ven­tion drug nalox­one, Am­phastar $AMPH says that the FDA has hand­ed it a re­jec­tion for an in­tranasal ver­sion of the treat­ment.
The biotech didn't spell out all the rea­sons for the re­jec­tion or go in­to much de­tail in its state­ment, but the com­pa­ny cit­ed the agency's ques­tions about a "user hu­man fac­tors study, de­vice eval­u­a­tion, and oth­er items."
CRLs, though, aren't pub­lic, so there's no way to check on ex­act­ly what reg­u­la­tors are ob­ject­ing to.
A pair of US sen­a­tors, Su­san Collins and Claire Mc­Caskill, on the Spe­cial Com­mit­tee on Ag­ing, took Am­phastar, Pfiz­er, My­lan, Adapt Phar­ma and Ka­leo to task last sum­mer for hik­ing the price of nalox­one as opi­oid abuse ran ram­pant in the coun­try. Am­phastar raised its price of nalox­one in ear­ly 2015 from $19 a dose to $41 and law­mak­ers have crit­i­cized the play­ers in the field for a ten-fold in­crease in re­cent years, right along­side a na­tion­al opi­oid ad­dic­tion cri­sis.
Am­phastar CEO Dr. Jack Zhang said:
While we are dis­ap­point­ed to have not re­ceived ap­proval at this time, we in­tend to con­tin­ue to work with the FDA to ad­dress their con­cerns in the CRL and hope to bring In­tranasal Nalox­one to the mar­ket as soon as pos­si­ble.