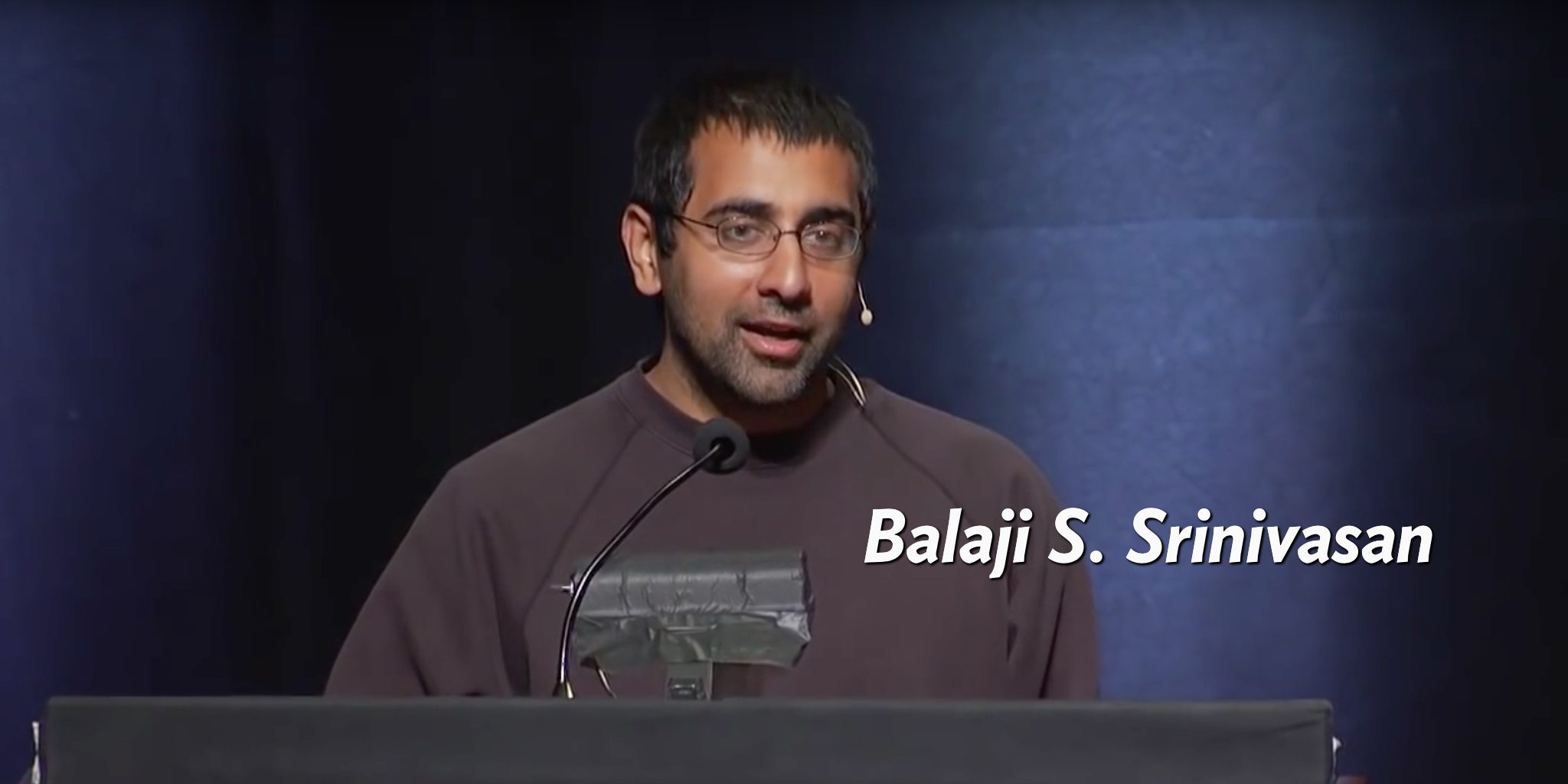 Af­ter talk­ing to Trump about top FDA job, Bal­a­ji Srini­vasan erased his barbed crit­i­cism of the drug agency
Bit­coin en­tre­pre­neur and close Pe­ter Thiel as­so­ciate Bal­a­ji Srini­vasan has long en­joyed tak­ing to Twit­ter to poke the FDA for be­ing too slow at ap­prov­ing new ther­a­pies. By his ac­count, the agency was guilty of con­sid­er­able harm. But late Fri­day night, af­ter news of his meet­ing on Thurs­day with Don­ald Trump for a top job at the agency spread like dig­i­tal wild­fire, his Twit­ter stream and FDA com­men­tary all dis­ap­peared in the blink of an eye.
Now there's just one re­mark on dis­play.
Don't ar­gue on Twit­ter.
Build the fu­ture.

— Bal­a­ji S. Srini­vasan (@bal­a­jis) Jan­u­ary 14, 2017
You can still find sam­ples of his thoughts from re­porters pre­scient enough to grab them. Don­na Young at S&P Glob­al cit­ed these on Fri­day:
"For every thalido­mide though, many dead from slowed ap­provals."
"Be­fore the FDA, sci­en­tists were able to take in­sulin from bench to bed­side in two years."
This one could come­back to haunt him:
https://twit­ter.com/christapeter­so/sta­tus/820382547490193409
Srini­vasan may not have want­ed all of his tweets to come back for pub­lic dis­cus­sion if Trump breaks with tra­di­tion and goes with a new com­mis­sion­er who is not a doc­tor. Up to now, the smart mon­ey in bio­phar­ma cir­cles had fo­cused on Scott Got­tlieb, who is a physi­cian and has staked out an ac­tivist Re­pub­li­can per­spec­tive on Twit­ter and through nu­mer­ous op-ed pieces.
Srini­vasan is al­so close to Jim O'Neill, an­oth­er Thiel col­league and FDA con­tender who fa­mous­ly said at one time that the FDA should al­low drugs to be mar­ket­ed once they had es­tab­lished their safe­ty, let­ting ef­fi­ca­cy get worked out among the pa­tients. And Thiel him­self, as Young al­so re­port­ed, has been crit­i­cal of the FDA for not be­ing more en­cour­ag­ing to an­ti-ag­ing re­search.
All three, Srini­vasan, O'Neill and Thiel, have backed seast­eading, a fringe ef­fort aimed at sup­port­ing the de­vel­op­ment of in­de­pen­dent com­mu­ni­ties at sea — far from any gov­ern­ment over­sight and bu­reau­crat­ic en­tan­gle­ments.
One of them may get to see how the same at­ti­tude could play out with the au­thor­i­ty to run the FDA.
Trump him­self re­mains a reg­u­lar on Twit­ter, hap­py to stake out some con­tro­ver­sial po­si­tions. He's al­ready made it clear that he in­tends to get drugs through the ap­proval process faster. And as of last week's press con­fer­ence, you can add an out­spo­ken po­si­tion on us­ing the fed­er­al gov­ern­ment to rein in drug prices af­ter phar­ma com­pa­nies got "away with mur­der."