Af­ter track­ing suc­cess in an­i­mals, neu­ro­sciences star De­nali moves ear­ly to bag an op­tion on a promis­ing tech for cross­ing the blood-brain bar­ri­er
Flush with cash and burst­ing at the seams from rapid growth as it looks to break the long, ug­ly los­ing streak for Alzheimer's R&D and oth­er tough dis­eases, the ex­ec­u­tive crew at De­nali $DNLI has struck an ear­ly deal to pick up their op­tion on the an­ti­body tech they've been us­ing to smug­gle drugs through the blood-brain bar­ri­er.
The South San Fran­cis­co-based biotech has com­plet­ed a deal to buy F-Star Gam­ma, a group set up by F-Star's Fc en­gi­neers de­vel­op­ing Fcabs to tar­get trans­porters in the BBB, a hur­dle na­ture set up to pro­tect the brain and a long-stand­ing ob­sta­cle to drug de­vel­op­ers. De­nali is hand­ing over $24 mil­lion to nail the op­tion close to two years af­ter they struck their pact. And there's some added cash in that fig­ure to ex­pand their work to cov­er two new, undis­closed trans­porter tar­gets.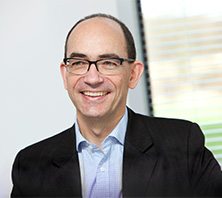 John Hau­rum
As F-star CEO John Hau­rum ex­plains via e-mail, the "tech­nol­o­gy in­tro­duces a 'BBB trans­porter ac­tiv­i­ty' in the Fc do­main of an an­ti­body (al­so re­ferred to as a Trans­port Ve­hi­cle or TV by De­nali). This TV can be read­i­ly in­tro­duced in­to any mon­o­clon­al an­ti­body or Fc fu­sion pro­tein to fa­cil­i­tate the en­try in­to the CNS and en­able bi­o­log­ic drug ex­po­sure in the brain. This ap­proach is com­pat­i­ble with de­liv­ery of both nor­mal an­ti­bod­ies and bis­pe­cif­ic an­ti­bod­ies, as well as de­liv­ery of ther­a­peu­tic pro­teins in the form of Fc-fu­sion pro­teins."
On top of the cash there's an­oth­er $447 mil­lion in mile­stones cov­er­ing de­vel­op­ment work as well as com­mer­cial goals.
"Us­ing this tech­nol­o­gy we've been able to in­crease the ex­po­sure of an­ti­bod­ies in the brain by more than 20-fold," says COO Alex Schuth, of­fer­ing a sus­tained phar­ma­co­log­i­cal re­sponse in both mouse and mon­key stud­ies. And the new tar­gets they're work­ing on now come as a re­sult of the dis­cov­ery ef­forts they have un­der­way with some aca­d­e­m­ic in­ves­ti­ga­tors.
By mov­ing ear­ly, says CFO Steve Krognes, De­nali is get­ting the F-Star deal at the low end of the price range.
De­nali has a long way to go be­fore it reach­es any­thing like com­mer­cial plan­ning. The next big de­vel­op­ment step comes with an IND for a Hunter syn­drome ther­a­py ex­pect­ed next year. In the mean­time, De­nali is mov­ing in­to a big­ger space near its South San Fran­cis­co base, to ac­com­mo­date the 150 staffers now at the biotech. The new fa­cil­i­ty will be about half labs, half of­fices, says Krognes, and will be about triple the size of the space it has now.