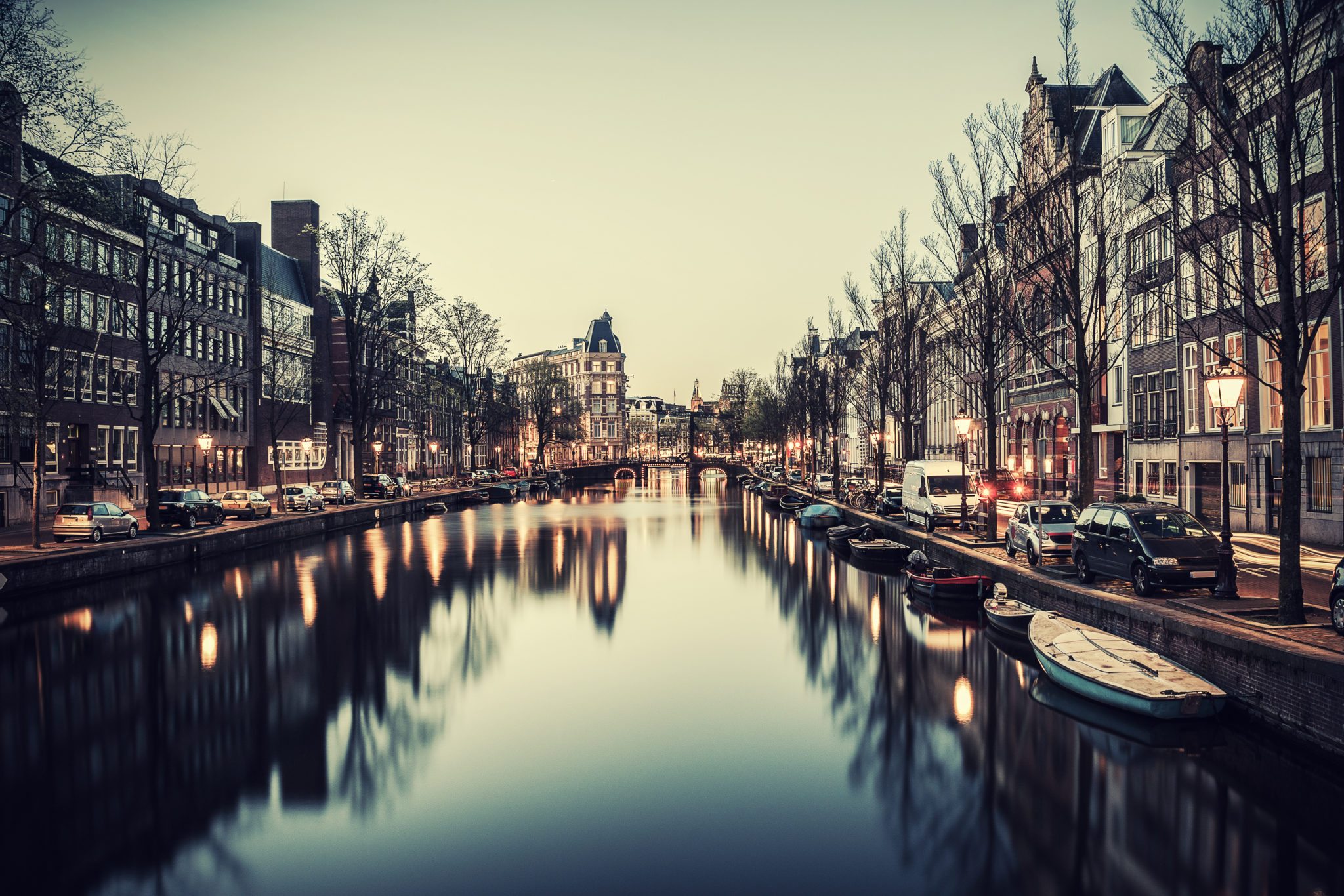 Af­ter un­ex­pect­ed tie, Am­s­ter­dam wins 'coin toss' for new EMA HQ
Well, that was un­ex­pect­ed. The EU's third and fi­nal vote on the new lo­ca­tion of the Eu­ro­pean Med­i­cine Agency tied be­tween Mi­lan and Am­s­ter­dam, with Am­s­ter­dam win­ning the prover­bial coin toss tie-break­er (EU of­fi­cials drew the city's name out of a bowl).
The re­sults may sur­prise those fol­low­ing the first two vot­ing rounds close­ly, as Mi­lan came in the lead on the pre­vi­ous ses­sions. Both cities ranked ex­tra­or­di­nar­i­ly well on the EMA's score­card, with the lo­ca­tions es­pe­cial­ly pop­u­lar with the agency's 900-per­son staff. The EMA said ear­li­er this month that 65% or more of its staff would be will­ing to re­lo­cate to both Mi­lan and Am­s­ter­dam. Ac­cord­ing to a staff sur­vey in Sep­tem­ber, Am­s­ter­dam would woo the most EMA staffers to re­lo­cate, while Mi­lan ranked fourth.
Staffers like­ly breathed a sigh of re­lief that oth­er top-ranked cities like Bratisla­va and Bucharest did not end up in the top three. Less than 30% of staffers were will­ing to move to those cities, which would have put the EMA in a tough po­si­tion — un­der­staffed and on­ly able to work on top pri­or­i­ty ef­forts.
The EMA has called Lon­don home since 1995, when it was first es­tab­lished. From there, it mon­i­tors and ap­proves drugs across 28 Eu­ro­pean Union mem­ber states and 500 mil­lion peo­ple. Fol­low­ing the Unit­ed King­dom's vote to ex­it the EU in 2019, the EMA has been scram­bling to choose a site that will meet all of its (many) needs. The re­lo­ca­tion caused a fren­zy of bids from ma­jor cities through­out Eu­rope, first to­tal­ing 19 prospec­tive cities but with three drop­ping out ear­ly this morn­ing: Mal­ta, Za­greb, and Dublin.
The EU's top cri­te­ria for the EMA's new home city is ac­ces­si­bil­i­ty to in­ter­na­tion­al trav­el and bilin­gual ed­u­ca­tion for the staffer's chil­dren. The EMA's staff has been a ma­jor con­cern, as an ex­o­dus of em­ploy­ees would mean a slow down of process­es. The EMA warned last month that, worst-case sce­nario, its re­lo­ca­tion from Lon­don could per­ma­nent­ly dam­age the med­i­cines reg­u­la­to­ry sys­tem, trig­ger­ing a pub­lic health cri­sis.
If it can't com­pen­sate for large staff loss­es fol­low­ing its re­lo­ca­tion, it would be forced to in­voke its Brex­it pre­pared­ness busi­ness con­ti­nu­ity plan. The plan has the EMA de­creas­ing its ac­tiv­i­ties to on­ly in­clude those with high pri­or­i­ty. Ac­tiv­i­ties such as cor­po­rate gov­er­nance, au­dits and con­fer­ences are list­ed as the low­est pri­or­i­ties. The top pri­or­i­ties in­clude the as­sess­ment and safe­ty mon­i­tor­ing of med­i­cines and ac­tiv­i­ties vi­tal for main­tain­ing the in­fra­struc­ture of the Eu­ro­pean med­i­cines reg­u­la­to­ry net­work.
To con­tin­ue car­ry­ing out its high­ly pri­or­i­tized ac­tiv­i­ties, the EMA says it needs 462 full time equiv­a­lent (FTE) staff — close to 50% of its cur­rent staff. It needs an­oth­er 140 to car­ry out medi­um pri­or­i­ty work and a fur­ther 110 to con­tin­ue to per­form its low­est pri­or­i­ty ac­tiv­i­ties.
Am­s­ter­dam has a num­ber of things go­ing for it, ac­cord­ing to the EMA's score­card. It has good flight con­nec­tiv­i­ty to oth­er Eu­ro­pean Eco­nom­ic Area cap­i­tal cities and in­ter­na­tion­al lo­ca­tions. It has ex­cel­lent pub­lic trans­port be­tween the air­port and the pro­posed premis­es of the EMA. It al­so has lots of hous­ing and "high qual­i­ty ac­com­mo­da­tion" with­in walk­ing dis­tance to the pro­posed HQ site. And there's lots of Eu­ro­pean-ori­ent­ed schools.
Mi­lan had many of the same things go­ing for it, ex­cept the city al­so in­clud­ed de­tails on cur­rent and fu­ture school ca­pac­i­ty for the staffer's chil­dren, which may have eased wor­ry about putting hun­dreds of new stu­dents in­to lo­cal schools.
Now, the EMA has plen­ty on its plate. The agency has to take up new op­er­a­tions at the Am­s­ter­dam site by March 2019. Fit­ting out the new head­quar­ters alone will take 12-15 months, the agency es­ti­mates. Build­ing one in time will re­quire fast ac­tion and a hur­ry-up con­struc­tion sched­ule.
Re­ac­tions
Here's Steve Bates, CEO of the UK's BioIn­dus­try As­so­ci­a­tion:
"Lon­don's loss is Am­s­ter­dam's gain. To­day's de­ci­sion on the lo­ca­tion of the Eu­ro­pean Med­i­cines Agency means a 1000 high qual­i­ty jobs leav­ing the UK, dis­rupt­ing a thou­sand fam­i­lies as a di­rect re­sult of Brex­it, with im­pli­ca­tions for thou­sands more. Busi­ness­es now need cer­tain­ty. The best way to do this is by an ear­ly agree­ment to a tran­si­tion time­frame and con­tin­ued close reg­u­la­to­ry co-op­er­a­tion. We must now en­sure Brex­it does not dis­rupt the safe sup­ply of vi­tal med­i­cines to tens of mil­lions of fam­i­lies in the EU 27 and the UK."
---
Mar­tine Dehlinger-Kre­mer, VP of Glob­al Med­ical and Reg­u­la­to­ry Af­fairs at in­ter­na­tion­al CRO Syn­ter­ac­tHCR, says Am­s­ter­dam has all the cri­te­ria to be a suc­cess­ful move:
"Am­s­ter­dam is a very dy­nam­ic city and an in­ter­na­tion­al­ly ori­ent­ed city. The Nether­lands of­fers all the fa­cil­i­ties nec­es­sary for the agency to re­lo­cate quick­ly and ef­fi­cient­ly. Am­s­ter­dam will be able to pro­vide good hous­ing, in­ter­na­tion­al schools and health­care for the EMA em­ploy­ees as well as ac­cess to the labour mar­ket for their part­ners. Am­s­ter­dam is well recog­nised med­ical and sci­ence in­dus­try. Am­s­ter­dam has even been nom­i­nat­ed as the Eu­ro­pean Cap­i­tal of In­no­va­tion by the Eu­ro­pean Union. Am­s­ter­dam of­fers one of Eu­rope's biggest air­ports which will al­low easy and fast ac­cess to the EMA vis­i­tors."
---
And Pier­lui­gi Parac­chi, CEO of Italy's Genen­ta:
give me my coin back..! I have to say that Mi­lano fought as a war­rior. We tru­ly be­lieved to get the EMA. Es­pe­cial­ly af­ter the delu­sion on the soc­cer side (out of world cham­pi­onship af­ter 58y). It's time to keep at least our mon­ey to build Tech Trans­fer Funds #ITAt­e­ch

— pier­lui­gi parac­chi (@pigi­parac­chi) No­vem­ber 20, 2017
---
Im­age: Am­s­ter­dam Shut­ter­stock