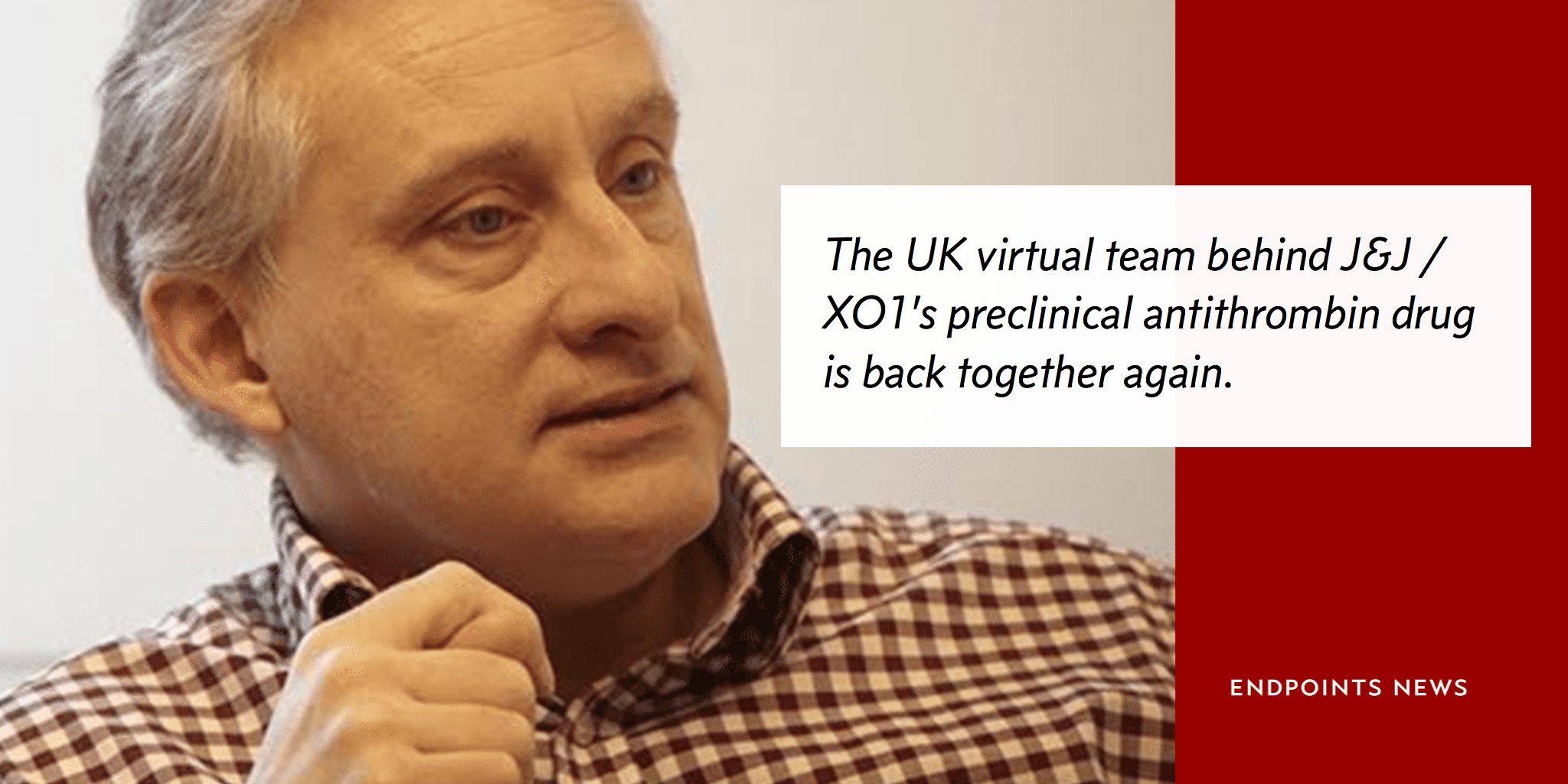 Af­ter win­ning an ear­ly deal on XO1, the vir­tu­al biotech gang gets back to­geth­er for Su­perX
A lit­tle less than two years af­ter J&J swooped in to snag the pre­clin­i­cal an­tithrom­bin drug at XO1 in the UK, the vir­tu­al team of en­tre­pre­neurs who cre­at­ed that as­set-cen­tered ven­ture is back to­geth­er again. This time they're op­er­at­ing as Su­perX, and they're work­ing in a very fa­mil­iar re­search space.
With a very fa­mil­iar bud­get.
Like XO1, Su­perX is get­ting a liftoff with an $11 mil­lion round — this time drawn from Medicxi and part­ners at John­son & John­son In­no­va­tion. Uni­ver­si­ty of Cam­bridge Pro­fes­sor Jim Hunt­ing­ton is the CSO. Trevor Baglin is the CMO. X01 co-founder and Medicxi part­ner David Grainger is on the team, along with Kevin John­son, al­so at Medicxi, tak­ing the chair­man's role. XO1 vets Bob Schroff will be op­er­a­tions chief with Jo Davies once again han­dling the in­tel­lec­tu­al prop­er­ty.
The busi­ness mod­el here is some­thing that Medicxi is quite com­fort­able with. It's a tight bud­get with no room for a ded­i­cat­ed staff. You can ex­pect a CRO to do much of the heavy pre­clin­i­cal lift­ing as they get the man­u­fac­tur­ing squared away.
Medicxi isn't known for splash­ing large sums on ear­ly-stage drugs. But they have a suc­cess­ful track record in set­ting up ear­ly deals af­ter demon­strat­ing some val­ue ahead of the clin­ic, stay­ing "laser fo­cused," in Grainger's words, on a sin­gle project. And while there are no op­tions or strings at­tached on J&J's in­volve­ment, the same phar­ma gi­ant that is tak­ing XO1's drug ahead will have a front row seat to see how this new fol­low-up ther­a­py per­forms.
"The whole an­ti­co­ag­u­lant space is sim­ply enor­mous," Grainger tells me, "with so many dif­fer­ent trig­gers for throm­bo­sis. We still be­lieve the XO1 drug is a mag­nif­i­cent drug," but there's still plen­ty of types of throm­bo­sis to tack­le.
Be­sides, he added, the team all agreed that "wouldn't it be great to do it again?"
Like X01, says Baglin, the com­pa­ny's sole pro­gram emerged out of ob­ser­va­tions around the case stud­ies of pa­tients that should bleed, but didn't, build­ing on the same ex­pe­ri­ence that in­spired the pre­de­ces­sor pro­gram but com­ing at it from a dif­fer­ent an­gle. In the XO1 case, a pa­tient that should have been suf­fer­ing from he­mo­phil­ia was able to stop bleed­ing nat­u­ral­ly, and they took the an­ti­body that did that and syn­the­sized it.
The part­ners are en­thu­si­as­tic about this new ven­ture, but they're al­so play­ing their cards close to the vest. The an­ti­bod­ies they're work­ing with have prop­er­ties for an­ti­co­ag­u­la­tion, look­ing to block throm­bo­sis that caus­es heart at­tacks and strokes. The goal is to de­vel­op an ide­al an­ti­co­ag­u­lant for chron­ic use, with­out the threat of bleed­ing posed by the cur­rent gen­er­a­tion of ther­a­pies.
But don't ask about the tar­get yet.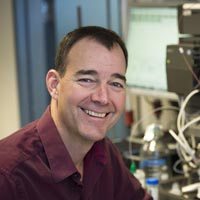 Jim Hunt­ing­ton
"The (new) tar­get we haven't dis­closed yet," says Hunt­ing­ton, "so it's im­pos­si­ble to say why we've de­cid­ed on this tar­get. But it's an in­cred­i­bly cool sto­ry."
The team is look­ing at a cou­ple of years work be­fore this next drug will be ready for the clin­ic. And then they can see whether they mount the first hu­man study them­selves, or a part­ner comes along to snag it for them­selves.
This new com­pa­ny comes just days af­ter Medicxi joined a syn­di­cate in­volv­ing Touch­stone and Cam­bridge En­ter­prise to back an­oth­er spin­out from the labs of Hunt­ing­ton and Baglin. Apcin­teX Lim­it­ed picked up a £14 mil­lion Se­ries A fund­ing round to back a new he­mo­phil­ia drug.