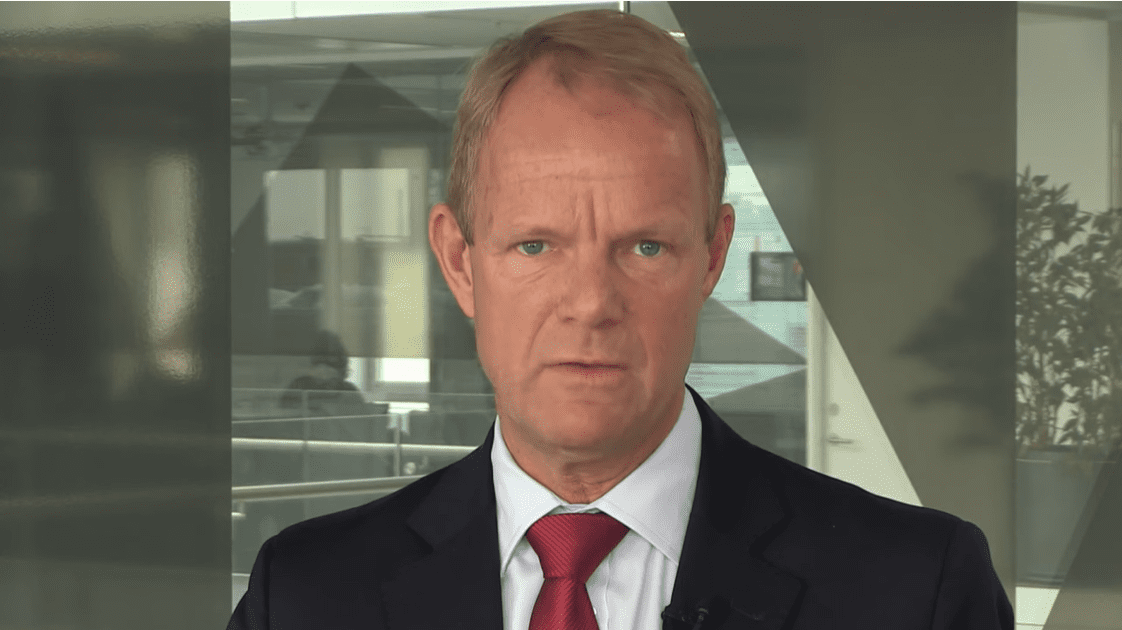 Kåre Schultz (via YouTube)
Af­ter years of busi­ness and law­suit-fu­eled de­cline, is a Te­va turn­around in sight?
For five years, Te­va's stock tum­bled amid a po­tent cock­tail of se­ri­ous and wide­spread le­gal al­le­ga­tions, de­clin­ing com­pa­ny and in­dus­try-wide rev­enue and debt that creaked more heav­i­ly each pass­ing year. Now, their CEO and some in­vestors think they can see the light.
Te­va re­leased their quar­ter­ly earn­ings re­port yes­ter­day, and the stock took a 10% jump, to over $13. That's still a drop in the buck­et com­pared with the years lead­ing up to 2016, when the stock briefly pushed past $70, but a no­tice­able bump af­ter a half-decade of al­most di­rect de­cline.
Those earn­ings showed Te­va's rev­enue up to $4.5 bil­lion, a $100 mil­lion ahead of ex­pec­ta­tions, and said they ex­pect­ed strong growth in 2020 from two new drugs: Auste­do and Ajovy. In an in­ter­view with CN­BC, CEO Kåre Schultz said that the com­pa­ny had be­gun to turn a cor­ner in the shift he was brought on to lead.
"We have done the first part, which was re­struc­tur­ing," Schultz said. That in­clud­ed clos­ing 12 man­u­fac­tur­ing sites and 40 of­fices and labs, cut­ting 13,000 em­ploy­ees and sav­ing $3 bil­lion in costs.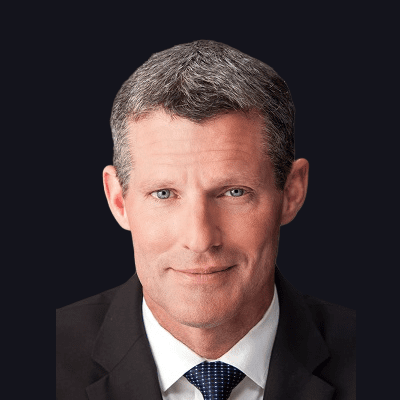 Bren­dan O'Grady
In ad­di­tion to the two new ap­proved drugs, one for Hunt­ing­ton's and the oth­er for mi­graine, last year, the com­pa­ny got ap­proval for Trux­i­ma, the first US biosim­i­lar to Roche's Rit­ux­an. Biosim­i­lar up­take in the US has tra­di­tion­al­ly been low, but Bren­dan O'Grady, the North Amer­i­can chief, told in­vestors they've al­ready achieved 12%-15% mar­ket share. The com­pa­ny ex­pects to bring in sev­er­al hun­dred mil­lion dol­lars a year.
Te­va's strug­gles came from a wide range of fac­tors. In the years lead­ing up to 2016, the Is­raeli gener­ics mak­er had be­come a se­r­i­al deal­mak­er, even once at­tempt­ing to pur­chase one of their biggest com­peti­tors in My­lan Phar­ma­ceu­ti­cals. It al­so had sig­nif­i­cant rev­enue from one of its first big-brand­ed drugs: Co­pax­one, a mul­ti­ple scle­ro­sis treat­ment that was pre­scribed to a sig­nif­i­cant share of MS pa­tients and at its peak earned Te­va over $3 bil­lion in a sin­gle year.
But a few things be­gan to change around 2016. The com­pa­ny was caught up, along­side My­lan and four small­er com­pa­nies, in a ma­jor an­titrust suit in which 20 states at­tor­ney gen­er­al ac­cused them of con­spir­ing to ar­ti­fi­cial­ly in­flate prices. Mean­while, the cost of gener­ics was falling, a drop Schulz at­trib­uted to buy­ers con­sol­i­dat­ing and In­di­an and Chi­nese com­pa­nies en­ter­ing the gener­ics mar­ket.
At the same time, the com­pa­ny had grow­ing debt oblig­a­tions. Its ef­forts to come up with a re­place­ment for Co­pax­one be­fore patent ex­pi­ra­tion failed. Soon, it was al­so named in the hun­dreds of law­suits from states and lo­cal­i­ties for its role in dis­trib­ut­ing opi­oids dur­ing the opi­oid abuse epi­dem­ic and for fail­ing to ful­fill its le­gal oblig­a­tion to halt sus­pi­cious or­ders of con­trolled sub­stances.
Part of the new in­vestor op­ti­mism stems from the fact that Te­va has reached a ten­ta­tive agree­ment to sup­ply what it calls $23 bil­lion worth of Sub­ox­one. That num­ber, though, is mis­lead­ing as to what it will ac­tu­al­ly cost Te­va, which one an­a­lyst pegged at around $2.3 bil­lion. The deal is not fi­nal­ized, though, and a sim­i­lar pro­pos­al of­fered by Pur­due Phar­ma to set­tle its claims has faced sig­nif­i­cant push­back.