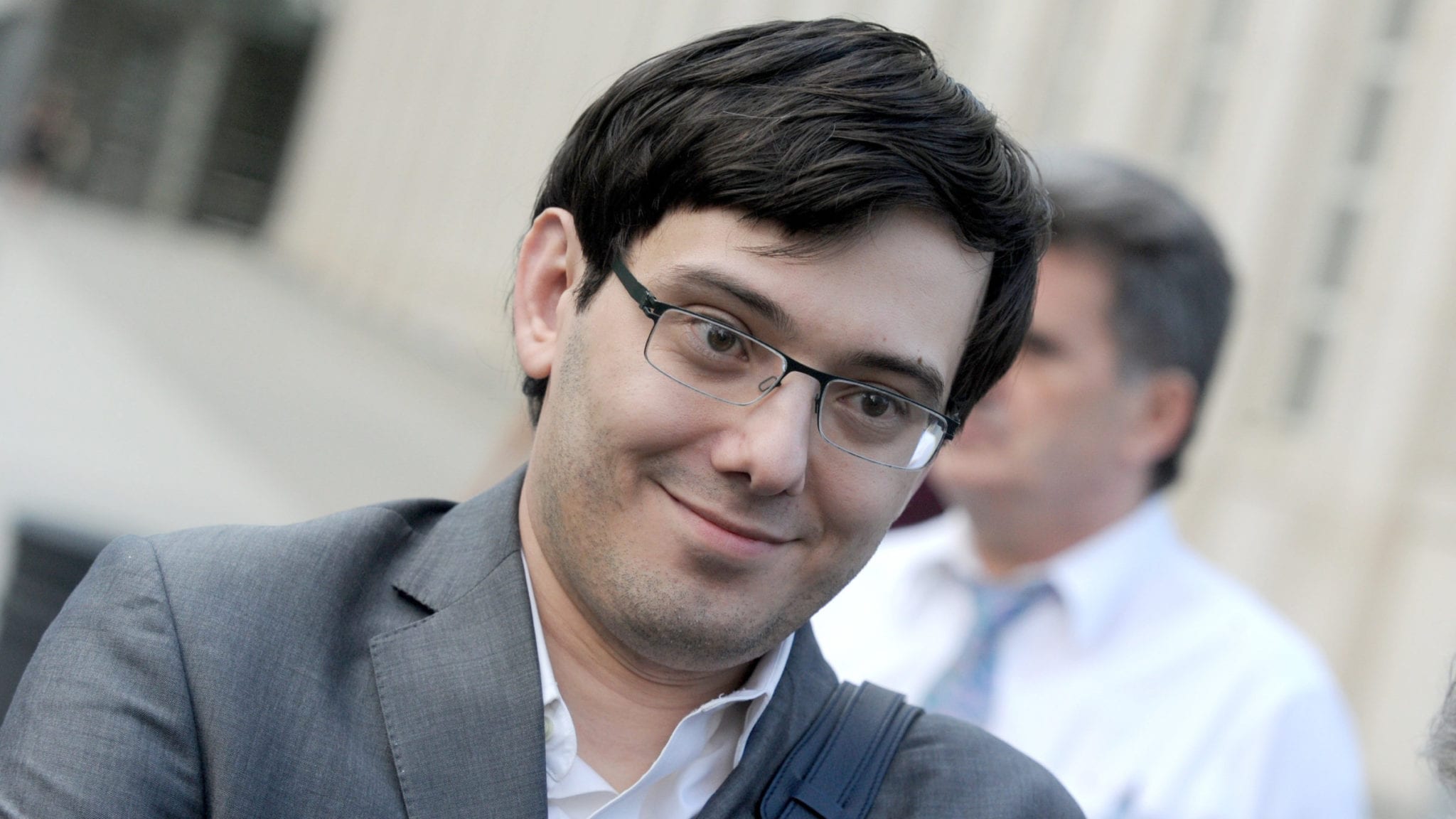 Martin Shkreli. AP Images
Af­ter years of claims and ac­cu­sa­tions, fraud­ster Mar­tin Shkre­li set­tles up with Retrophin
Two weeks af­ter fraud­ster Mar­tin Shkre­li filed a law­suit against one of the biotechs he had found­ed — and been kicked out of — it's over.
A spokesman for Retrophin told CN­BC that they had re­solved "all out­stand­ing dis­putes be­tween them." And that in­cludes the suit that Retrophin had brought against its for­mer CEO three years ago, claim­ing that he had breached his fidu­cia­ry re­spon­si­bil­i­ty to the com­pa­ny.
Shkre­li fa­mous­ly bor­rowed a price-goug­ing strat­e­gy he had worked on at Retrophin and took it to the hilt at Tur­ing Phar­ma­ceu­ti­cals, up­siz­ing the price of an old drug he had pur­chased by 5,000%. The news around that made Shkre­li in­fa­mous, high­light­ing the ab­sence of any le­gal con­trol over how a com­pa­ny prices a drug in the US.
That hasn't changed — yet.
Shkre­li was im­pris­oned, but not for price goug­ing. Fed­er­al pros­e­cu­tors gained a con­vic­tion on 3 of 8 charges of fi­nan­cial fraud re­lat­ed to his man­age­ment of Retrophin and the hedge funds he once ran in­to a brick wall. Now serv­ing a 7-year sen­tence, Shkre­li has found him­self back in hot wa­ter with the pow­ers that be af­ter a Wall Street Jour­nal re­port that he was still man­ag­ing Tur­ing — now re­named Phoenixus — with the use of an il­lic­it mo­bile phone while be­hind bars.
Shkre­li was moved out of Fort Dix to new, barred digs in Al­len­wood, PA.