Agenus touts blockchain tech to roll out new 'dig­i­tal se­cu­ri­ty' for its PD-1, but will it work?
Be­set with set­backs, a once cash-poor Agenus had some­thing to cheer late last year when be­he­moth Gilead signed on as a part­ner on up to five of its im­muno-on­col­o­gy pro­grams. On Tues­day, the biotech of­fered in­vestors an in­trigu­ing pro­pos­al: fund the de­vel­op­ment of a sin­gle drug, while pre­serv­ing share­hold­er eq­ui­ty.
In per­haps the first in­stance of a bio­phar­ma com­pa­ny con­duct­ing such a 'dig­i­tal se­cu­ri­ty' of­fer­ing, Agenus said it was launch­ing a to­ken de­signed to en­able qual­i­fied in­vestors to di­rect­ly in­vest in a sin­gle biotech prod­uct – in this case, the to­kens is­sued will rep­re­sent a por­tion of po­ten­tial fu­ture US sales of AGEN2034, Agenus' late-stage an­ti-PD-1 an­ti­body.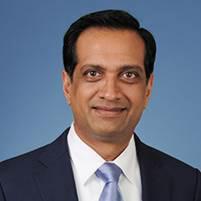 Biren Amin
"I have nev­er seen this type of arrange­ment. I think there may be lim­i­ta­tions in terms of par­tic­i­pa­tion from in­sti­tu­tion­al in­vestors who may not be able to par­tic­i­pate," Jef­feries' Biren Amin, who cov­ers Agenus $AGEN, told End­points News.
The Agenus to­ken is pow­ered by blockchain tech­nol­o­gy, which was was in­vent­ed by an uniden­ti­fied de­vel­op­er in 2008 to pow­er Bit­coin, but is now used across a num­ber of ap­pli­ca­tions. Es­sen­tial­ly, it is a se­quence of blocks or groups of trans­ac­tions that are chained to­geth­er and dis­trib­uted among users, map­ping an un­al­ter­able record of trans­ac­tions that are not de­pen­dent on an ex­ter­nal au­thor­i­ty to val­i­date da­ta.
In­vestors will be el­i­gi­ble to pur­chase the Agenus' to­kens un­der pre­ferred terms in the ini­tial stage of the of­fer­ing, which is slat­ed for mid-Feb­ru­ary. The Lex­ing­ton, MA-based com­pa­ny ex­pects to raise up to $100 mil­lion to de­vel­op and sell AGEN2034.
"Agenus an­tic­i­pates the in­dus­try will adopt this fi­nanc­ing mod­el as an at­trac­tive means of ob­tain­ing cap­i­tal in com­ing years. BEST (Agenus' to­ken) is ex­pect­ed to lead to the emer­gence of a new mar­ket­place for as­set-spe­cif­ic se­cu­ri­ties pro­vid­ing in­vestors with unique fund­ing al­ter­na­tives and op­tions for man­ag­ing risk," the can­cer drug de­vel­op­er said in a state­ment on Tues­day.
Brad Lon­car, chief ex­ec­u­tive of Lon­car In­vest­ments which runs the Lon­car Can­cer Im­munother­a­py ETF, sug­gest­ed a num­ber of peo­ple in the in­dus­try were work­ing on such fund­ing arrange­ments.
Brad Lon­car at the US-Chi­na Bio­phar­ma In­no­va­tion and In­vest­ment Sum­mit in Shang­hai on Oc­to­ber 23, 2018;

End­points News, Pharm­Cube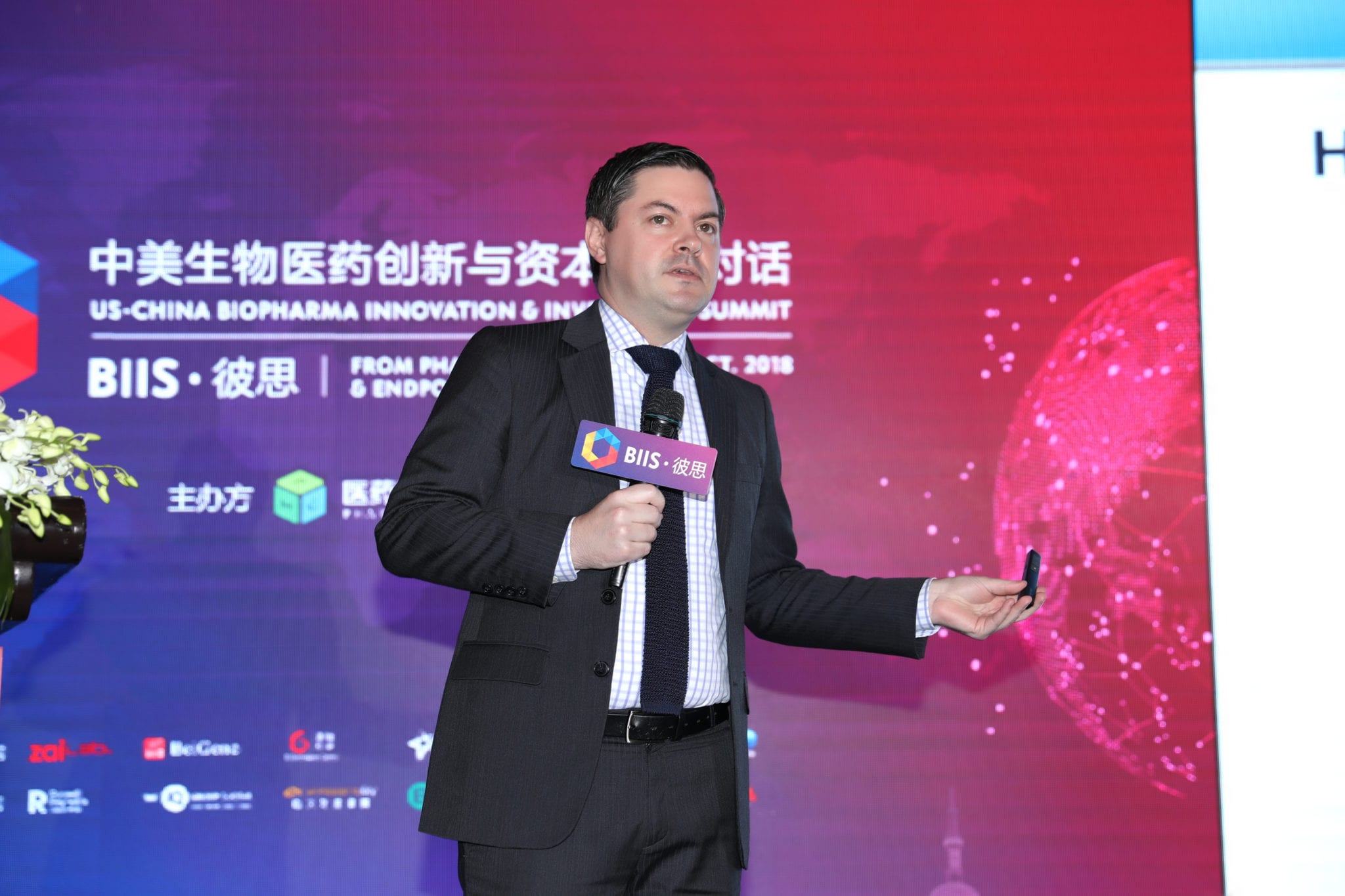 Click on the im­age to see the full-sized ver­sion
---
"Set­ting aside the specifics of this Agenus PD-1, I do think the con­cept has po­ten­tial. It would al­low com­pa­nies to raise funds for sin­gle as­sets with­in their pipelines and for in­vestors to back in­di­vid­ual projects. It's a very unique and ap­peal­ing con­cept."
But the fresh ap­proach to fund­ing comes with fresh ques­tions. For in­stance, gov­er­nance. "These would all be in­di­vid­ual se­cu­ri­ties so how do you en­sure there is ap­pro­pri­ate in­vestor ed­u­ca­tion and trans­paren­cy through­out the drugs' de­vel­op­ment?," Lon­car said.
Then there is the ques­tion about liq­uid­i­ty. "These are like­ly to be small projects so it re­mains to be seen if these will be liq­uid as­sets that are priced ef­fi­cient­ly," Lon­car not­ed, adding that if in­vestors elect to sell to­kens they will pre­sum­ably do so on the sec­ondary mar­ket like any oth­er to­ken.
There are a laun­dry list of oth­er hy­po­thet­i­cals to pon­der: since each to­ken will rep­re­sent a slice of fu­ture US sales of AGEN2034, what hap­pens if the drug is re­ject­ed? In con­trast, if the drug is ap­proved, what im­pact does this strat­e­gy have on any po­ten­tial part­ner­ships Agenus may want to ink in or­der to com­mer­cial­ize?
End­points has con­tact­ed Agenus for com­ment.