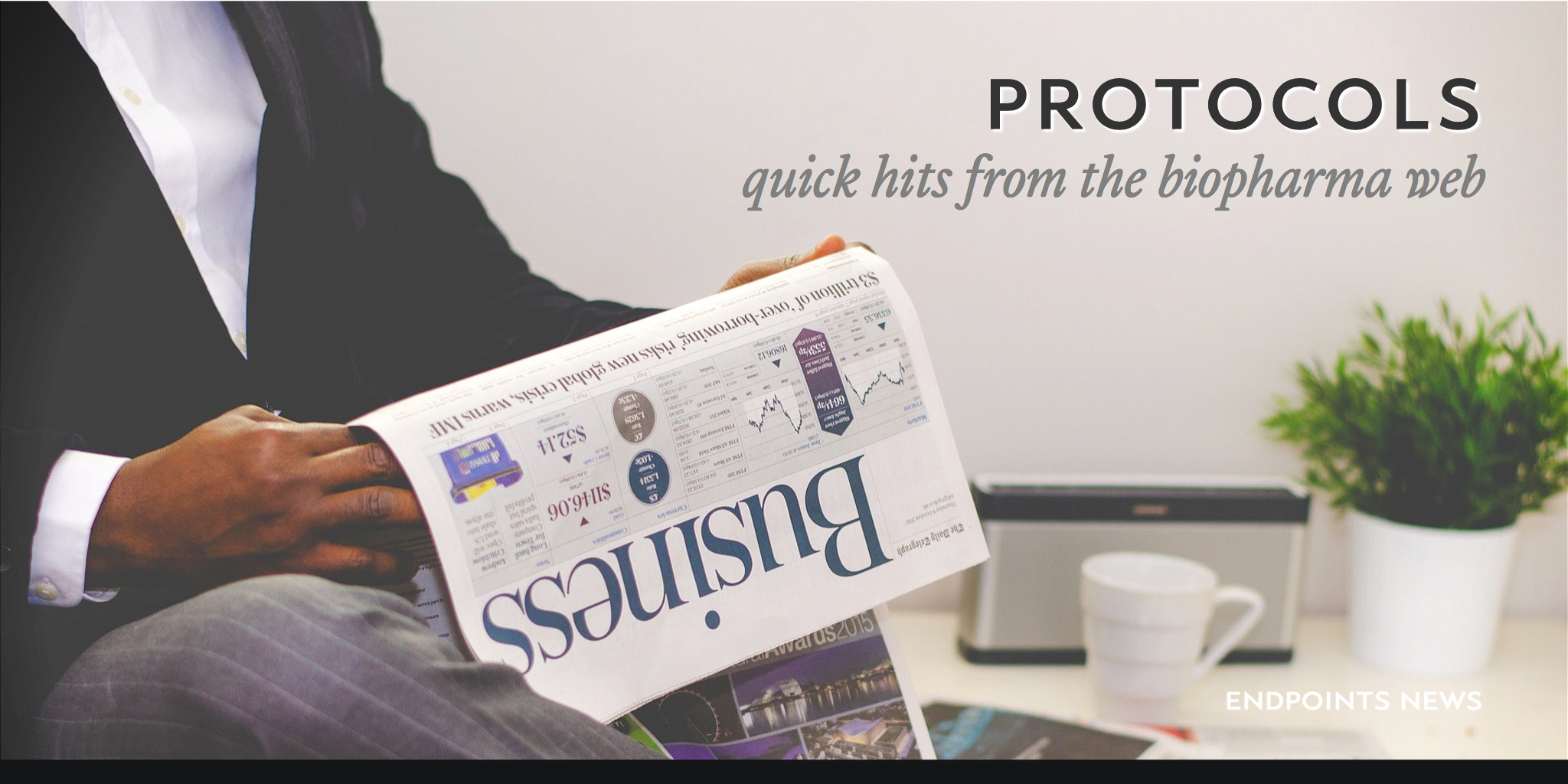 Aca­dia shares plunge af­ter CNN probes Nu­plazid deaths; Agios shares surge on re­port that a shaky Cel­gene is scout­ing an­oth­er buy­out
→ Aca­dia $ACAD is feel­ing some heat this morn­ing. CNN post­ed a sto­ry high­light­ing lin­ger­ing con­cerns over the deaths and ad­verse events in­volv­ing pa­tients on Aca­dia's Parkin­son's dis­ease psy­chosis drug Nu­plazid, send­ing its shares down 20% in ear­ly trad­ing. The FDA had de­clared Nu­plazid as a break­through ther­a­py wor­thy of VIP treat­ment at the agency. The sto­ry high­lights a non­prof­it's warn­ing on 244 deaths in­volv­ing pa­tients on the drug in less than a year af­ter its launch. Aca­dia says there's no rea­son to be­lieve the drug was linked to any of the deaths CNN spot­light­ed in its sto­ry, and the FDA says there is no rea­son to be­lieve there is any safe­ty is­sue that isn't al­ready cov­ered by the la­bel. Aca­dia is cur­rent­ly study­ing the drug for psy­chosis re­lat­ed to a va­ri­ety of dis­eases.
→ The FT is re­port­ing that Cel­gene $CELG is scout­ing some po­ten­tial new M&A deals among the many biotechs it's al­ready part­nered with. Agios $AGIO is re­port­ed­ly on the short list, say the re­port, cit­ing sources close to the talks. Ev­i­dent­ly Cel­gene's $9 bil­lion Juno buy­out hasn't sat­ed in­vestors' de­mand for an ex­pand­ed pipeline. The big biotech has had some big set­backs re­cent­ly on late-stage drugs, and the one-time poster child for the biotech boom is mak­ing some peo­ple ner­vous as they con­sid­er the im­pact a loss of patent pro­tec­tion on Revlim­id would cause. Agios shares are up 5% this morn­ing.
→ The UK's Mereo Bio­Phar­ma has set terms for its IPO $MREO, look­ing to raise $70 mil­lion through the sale of 4 mil­lion shares.
→ Shares of Ve­rastem $VSTM got a bounce this morn­ing on the news that the FDA had ac­cept­ed its ap­pli­ca­tion for du­velis­ib and of­fered a pri­or­i­ty re­view, set­ting a PDU­FA date of Oc­to­ber 5. The drug was vir­tu­al­ly aban­doned by its par­ent biotech In­fin­i­ty af­ter Ab­b­Vie dropped out of its part­ner­ship in the wake of weak da­ta.