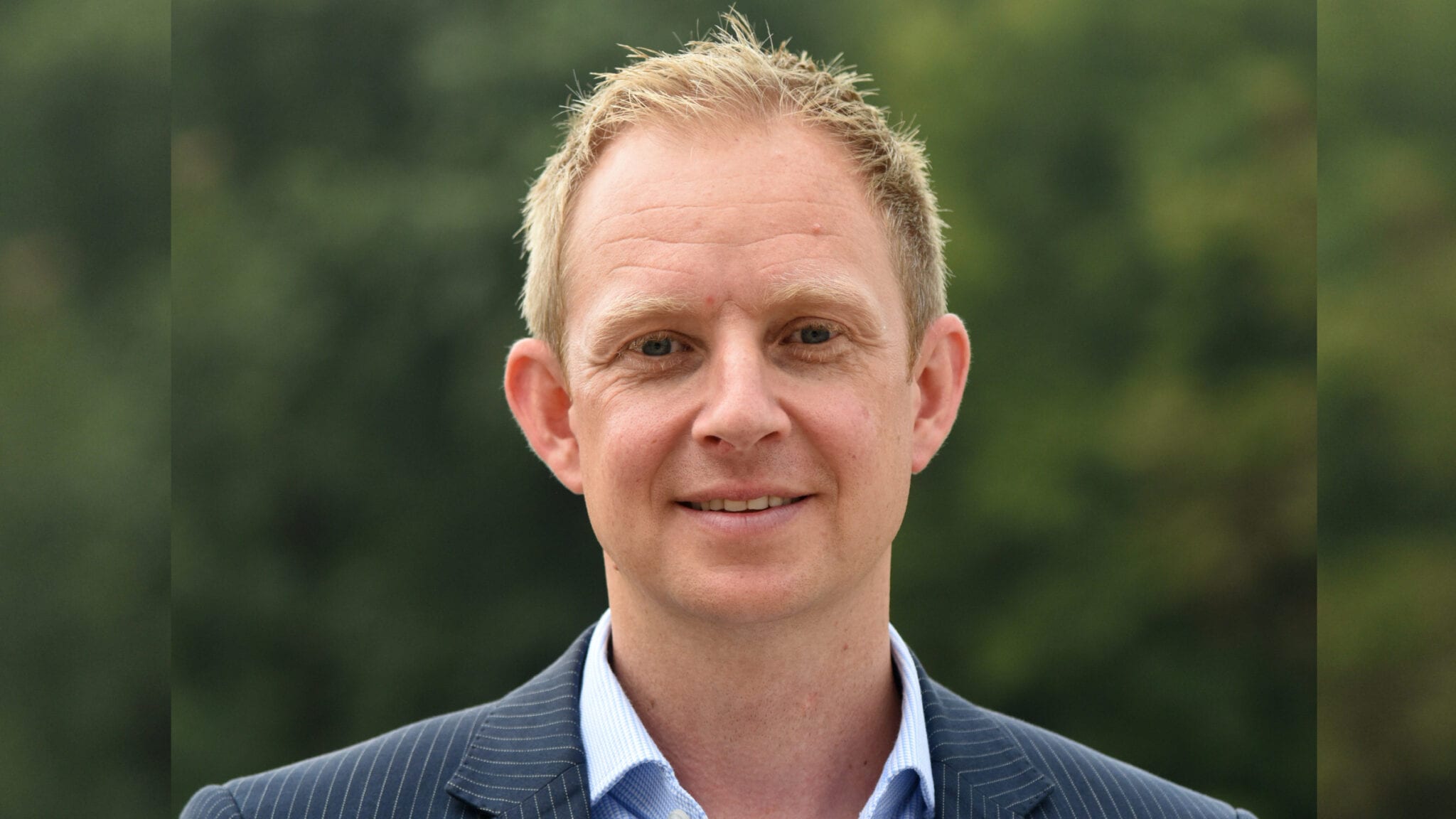 Tim Knotnerus (file photo)
AgomAb Ther­a­peu­tics looks to take its 'true MET ag­o­nist' for broad use in­to the clin­ic with $74M round
Years ago, ar­genx reached out to Pao­lo Michieli, an Ital­ian pro­fes­sor at the Uni­ver­si­ty of Tori­no. They want­ed an ex­pert's help find­ing MET an­tag­o­nists, and Michieli — who has spent more than two decades re­search­ing the bi­ol­o­gy of he­pa­to­cyte growth fac­tor — was their guy.
What they dis­cov­ered along the way was a se­ries of ag­o­nists, which formed the ba­sis for AgomAb Ther­a­peu­tics' launch in 2017. And on Wednes­day, the team un­veiled a $74 mil­lion Se­ries B round to fund proof-of-con­cept stud­ies for their lead can­di­date.
HGF — a pro­tein se­cret­ed by mes­enchy­mal cells — is the key growth fac­tor be­hind or­gan re­gen­er­a­tion, CEO Tim Knot­nerus told End­points News. But har­ness­ing the pro­tein isn't so easy, due to its poor drug-like prop­er­ties, in­clud­ing sta­bil­i­ty and half life, as well as man­u­fac­tur­ing is­sues. Us­ing ar­genx's plat­form, AgomAb is copy­ing HGF's bi­o­log­i­cal ac­tiv­i­ty, but in­stead us­ing an an­ti­body.
"What we do is we copy the na­ture, but we do so in a drug modal­i­ty that has been proven and test­ed many times," Knot­nerus said.
The com­pa­ny's lead can­di­date, AGMB-101, is an HGF-mimet­ic ag­o­nist of the MET re­cep­tor. The HGF/MET path­way is a crit­i­cal mod­u­la­tor of cell pro­lif­er­a­tion, sur­vival, motil­i­ty and dif­fer­en­ti­a­tion, which AgomAb says has shown pre­clin­i­cal promise in a range of au­toim­mune, in­flam­ma­to­ry and fi­brot­ic dis­or­ders.
HGF is part of the re­cep­tor ty­ro­sine ki­nase fam­i­ly, which plays up­stream reg­u­la­to­ry roles in sig­nal­ing path­ways, ac­cord­ing to a study pub­lished in Na­ture. Met–HGF in­ter­ac­tion reg­u­lates var­i­ous path­ways in­volv­ing down­stream ki­nas­es. MET ac­ti­va­tion is in­volved in the heal­ing of tis­sues, through re­spons­es trig­gered by that cas­cade, the study states.
"The very fact that we have now cre­at­ed a true MET ag­o­nist, I think that's what re­al­ly dif­fer­en­ti­ates us," Knot­nerus said.
While AgomAb has yet to re­lease which in­di­ca­tion they're go­ing af­ter first, Knot­nerus says it will fall with­in that broad range of dis­or­ders. The Se­ries B will fund proof-of-con­cept stud­ies for AGMB-101, which is cur­rent­ly in IND-en­abling stud­ies. The strat­e­gy, he says, is to cre­ate a "pipeline in a prod­uct."
In ad­di­tion to the new fund­ing, Knot­nerus is wel­com­ing three new ex­ecs to the AgomAb C-suite. Philippe Wiesel is leav­ing the CMO spot at Genky­otex, where he served for 10 years, to take up the same role at AgomAb. Paul van der Horst, for­mer head of cor­po­rate de­vel­op­ment at Gala­pa­gos — and key ne­go­tia­tor in the com­pa­ny's $5 bil­lion col­lab­o­ra­tion with Gilead Sci­ences — is join­ing as CBO. And Tol­ga Has­san, who served as CFO and COO of F-star Biotech­nol­o­gy for sev­en years, is tak­ing the role of CFO.
Red­mile Group led the Se­ries B, with help from Cor­morant As­set Man­age­ment, Ad­vent France Biotech­nol­o­gy, An­dera Part­ners, the Boehringer In­gel­heim Ven­ture Fund, Omnes Cap­i­tal, Pon­tif­ax and V Bio Ven­tures.
"For you, based in the US, it's of course rather stan­dard to bring on board these, what they call, 'crossover in­vestors,'" Knot­nerus told me. "But I think for a Eu­ro­pean com­pa­ny, that's a re­al­ly im­por­tant strate­gic mile­stone."
When asked about any plans to go pub­lic in the near fu­ture, the CEO re­spond­ed: "We will not dis­close spe­cif­ic fu­ture fi­nanc­ing plans. I think… we are very well fi­nanced, and we will look at the fu­ture fund­ing needs as well as mar­ket con­di­tions to de­ter­mine what the next step will be there."
A cor­rec­tion has been made to the spelling of ar­genx.