Ahead of ad­u­canum­ab fil­ing, Bio­gen nabs Pfiz­er castoff for $75M to ad­dress Alzheimer's, Parkin­son's symp­toms
Bio­gen be­lieves (not every­one agrees) it has a dis­ease-mod­i­fy­ing ther­a­py for Alzheimer's on the cusp of an FDA ap­proval. Now it's bring­ing in an ear­ly drug to al­so treat one of its symp­toms.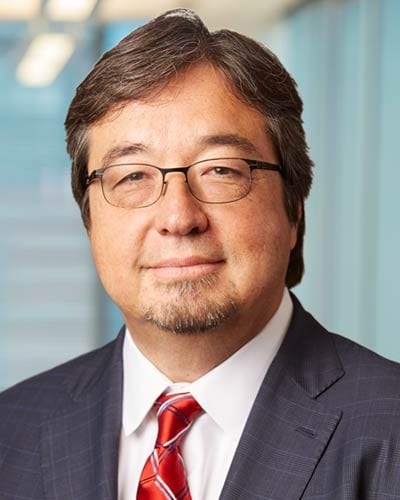 Al San­drock
PF-05251749 is an in­hibitor of ca­sein ki­nase 1, a fam­i­ly of en­zymes key to the reg­u­la­tion of cir­ca­di­an rhythm, that Pfiz­er had tak­en through Phase Ia be­fore culling its en­tire neu­ro­sciences unit. While some as­sets were sal­vaged in the form of a spin­out, this ap­par­ent­ly went up for sale and it's go­ing for $75 mil­lion up­front. Bio­gen has com­mit­ted to $635 mil­lion in mile­stones.
In ad­di­tion to sun­down­ing in Alzheimer's — a state of con­fu­sion, anx­i­ety, ag­gres­sion, ag­i­ta­tion or rest­less­ness be­set­ting about 20% of all pa­tients in the evenings — Bio­gen al­so sees po­ten­tial in a non-mo­tor symp­tom of Parkin­son's dubbed ir­reg­u­lar sleep wake rhythm dis­or­der. Pa­tients with ISWRD have trou­ble sleep­ing at night and ex­pe­ri­ence sub­se­quent day­time sleepi­ness and se­vere fa­tigue, dis­rupt­ing their dai­ly lives.
At Pfiz­er, PF-05251749 had been test­ed in around 100 healthy vol­un­teers (in one case in con­junc­tion with mela­tonin). Bio­gen will now ini­ti­ate its own Phase Ib stud­ies for each of the two in­di­ca­tions it high­light­ed
For Baird an­a­lysts, it's all a bit rem­i­nis­cent of the BMS-986168 (go­suranemab) deal from 2017, wrote Bri­an Sko­r­ney.
Back then Bio­gen paid $300 mil­lion up­front — siz­able, as with this new deal — to ac­quire go­suranemab from Bris­tol-My­ers Squibb — an­oth­er big phar­ma part­ner.
"Re­call, we re­cent­ly not­ed that go­suranemab flopped in the piv­otal Phase 2 PASS­PORT tri­al in pa­tients with pro­gres­sive supranu­clear pal­sy (PSP)," he added. "With re­spect to go­suranemab, it seems that Bio­gen got the short end of the stick, how­ev­er, on­ly time will tell as to whether or not the case will be the same with re­spect to PF-05251749."
Al San­drock, Bio­gen head of R&D and big ad­u­canum­ab cheer­leader, re­mains op­ti­mistic about the po­ten­tial to ad­dress be­hav­ioral and neu­ro­log­i­cal symp­toms us­ing a CNS-pen­e­trant drug.
"This as­set is high­ly com­ple­men­tary to our ex­ist­ing pipeline of po­ten­tial dis­ease-mod­i­fy­ing ther­a­pies in Alzheimer's and Parkin­son's dis­eases," San­drock, who's al­so held on­to the CMO ti­tle, for now, said in a state­ment.
The deal kicks off a year when Alzheimer's will loom ever larg­er at Bio­gen, as the com­pa­ny be­gins to find out whether its de­ci­sion to res­ur­rect the ad­u­canum­ab pro­gram fol­low­ing post hoc analy­sis of two Phase III stud­ies (one of which still failed re­gard­less) will fly with FDA reg­u­la­tors. The biotech has said it'd file for ap­proval in ear­ly 2020.
Their the­o­ry is that pa­tients need­ed to be con­sis­tent­ly ex­posed to a high-dose — 14 dos­es at 10mg/kg — as well as a bet­ter titra­tion reg­i­men to reap the full cog­ni­tive ben­e­fits of ad­u­canum­ab. But crit­ics slammed the ar­gu­ment, con­tend­ing that even if that were true, it would have to be borne out by a third, con­fir­ma­to­ry study be­fore the be­ta-amy­loid bind­ing an­ti­body can be ap­proved.
"We don't file willy nil­ly," San­drock pre­vi­ous­ly said in de­fense of the de­ci­sion to shoot for an OK with what they have. "We on­ly go to fil­ing when we be­lieve that there is a ben­e­fit-risk ar­gu­ment based on sci­ence, based on da­ta. And if you look at our his­to­ry, we haven't done fil­ings right and left with­out good rea­son."