AI start­up En­tos looks to one-up the rest of the field by fold­ing quan­tum me­chan­ics in­to its dis­cov­ery plat­form
Imag­ine pre­dict­ing mol­e­c­u­lar prop­er­ties 1,000 times faster with 100 times less train­ing da­ta. That's the fu­ture that co-founders Tom Miller and Fred Man­by en­vi­sion at En­tos. On Wednes­day, the team un­veiled a $53 mil­lion Se­ries A round and a new 16,000 square-foot San Diego head­quar­ters to get start­ed.
En­tos came to­geth­er last April with tech de­rived from Miller and Man­by's labs at Cal­tech and the Uni­ver­si­ty of Bris­tol, re­spec­tive­ly. The two aca­d­e­mics had been op­er­at­ing in the same cir­cles for a while be­fore they of­fi­cial­ly met at a con­fer­ence in East Lans­ing, MI.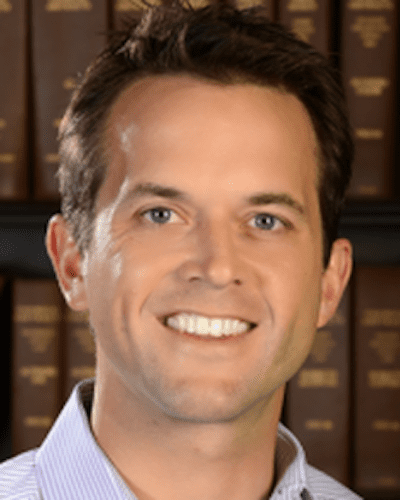 Tom Miller
"Over the course of that year, it's just been an ex­plo­sion of progress. It's been in­cred­i­bly ex­cit­ing," Miller, now CEO, told End­points News, adding that the team has grown from two to 30.
Their plat­form, dubbed Orb­Net, us­es quan­tum me­chan­ics to en­code and map chem­i­cal space. In ad­di­tion to as­sist­ing with hit iden­ti­fi­ca­tion, Miller says the tech­nol­o­gy could be used for "those very cost­ly, and there­fore very valu­able lat­er stages" as­so­ci­at­ed with lead op­ti­miza­tion and get­ting a drug all the way to the clin­ic. And they've con­vinced Frances Arnold — who won the No­bel Prize a cou­ple years back for her work on the evo­lu­tion of en­zymes — to sign on as a sci­en­tif­ic ad­vi­sor.
"The chal­lenge of any ma­chine learn­ing ap­pli­ca­tion is to go from a mol­e­c­u­lar struc­ture to a par­tic­u­lar prop­er­ty," he said. "So that is a map­ping prob­lem and Orb­Net us­es a rep­re­sen­ta­tion that is fun­da­men­tal­ly con­nect­ed to quan­tum me­chan­ics that leads to far greater ef­fi­cien­cy in terms of the re­quired da­ta to ac­cu­rate­ly per­form that map­ping, and far greater trans­fer­abil­i­ty through chem­i­cal space."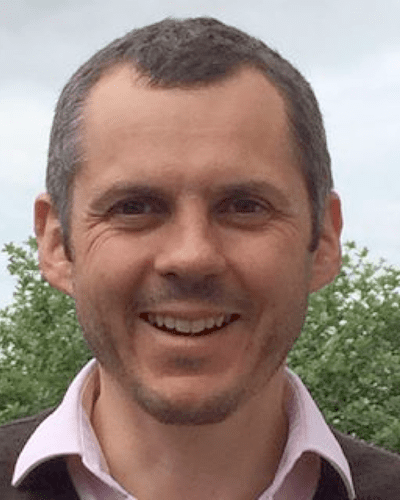 Fred Man­by
The Se­ries A funds will al­low "rapid progress" in the com­pa­ny's hir­ing ac­tiv­i­ty, Miller said, and has al­ready helped fund its new San Diego lab­o­ra­to­ry. While the com­pa­ny has a "grow­ing port­fo­lio" of part­ner­ships in the works, the fo­cus is on in­ter­nal de­vel­op­ment pro­grams, the CEO added.
The ma­chine learn­ing space is packed with play­ers look­ing to rev­o­lu­tion­ize the way new drugs are found and de­vel­oped. Last month, In­sil­i­co's Alex Zha­voronkov pulled in a $225 mil­lion Se­ries C round. Ex­sci­en­tia raised a fresh half-bil­lion dol­lars for its AI plat­form and pipeline ear­li­er this year. And in March, Daphne Koller hooked $400 mil­lion for her ma­chine learn­ing start­up, in­sitro.
"Drug de­vel­op­ment is a high­ly com­plex en­deav­or that is plagued by both cost and time in­ef­fi­cien­cy, and we be­lieve that in­cor­po­rat­ing En­tos' im­pres­sive tech­nol­o­gy in­to the process will re­sult in faster time­lines and vast­ly im­proved ther­a­peu­tics," said Aaron Wein­er, man­ag­ing di­rec­tor and head of health­care at Coat­ue, which co-led En­tos' Se­ries A round with Catalio Cap­i­tal Man­age­ment.
Or­biMed, Se­quoia Cap­i­tal, Nexus Ven­tures and Freeflow al­so con­tributed to the round.