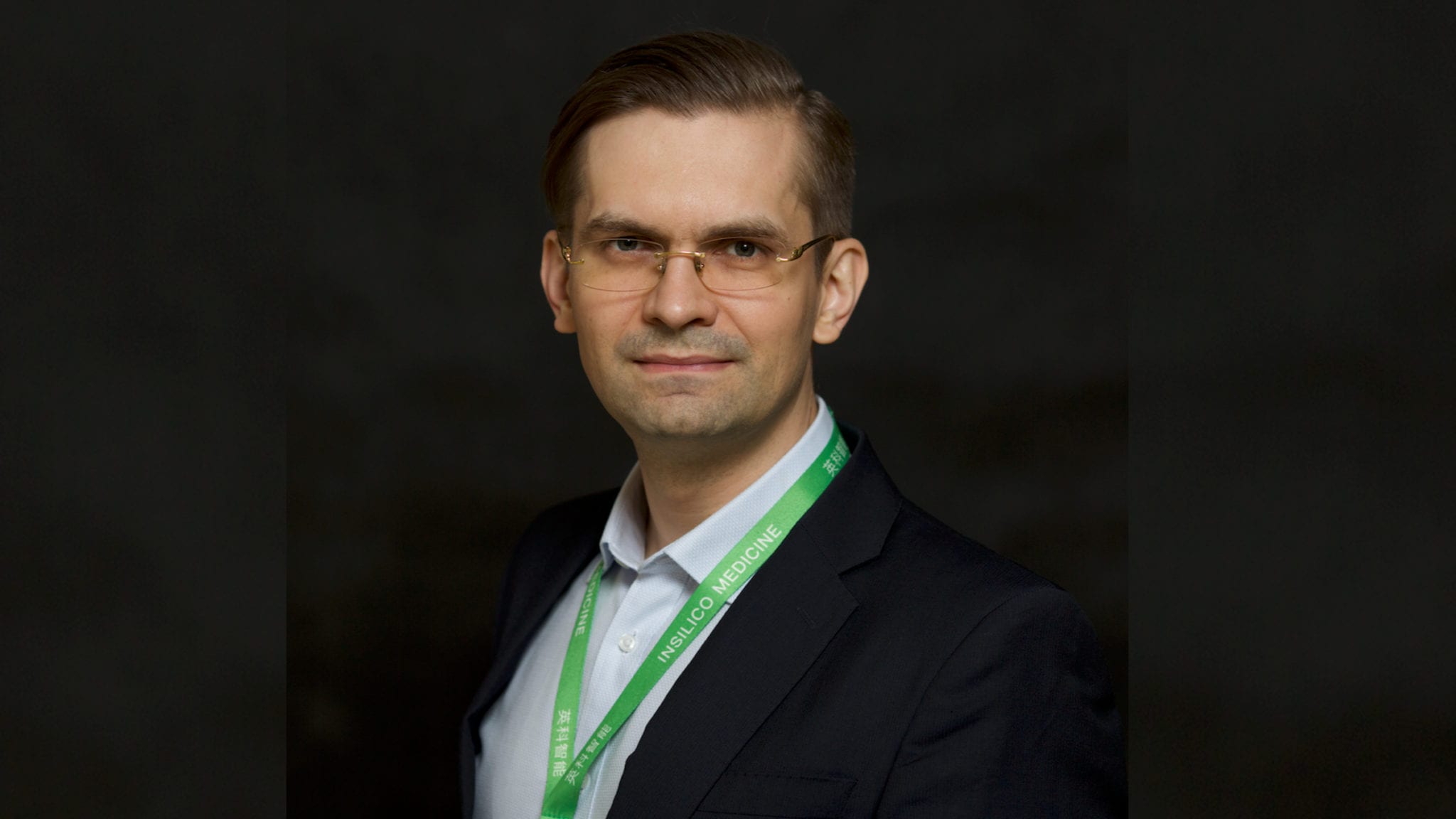 Alex Zhavoronkov, Insilico
AI study led by In­sil­i­co's Alex Zha­voronkov bol­sters case for faster, cheap­er drug dis­cov­ery
Drug de­vel­op­ment is an ar­du­ous and ex­pen­sive busi­ness. The promise of ar­ti­fi­cial in­tel­li­gence is that ma­chines can wean man­u­fac­tur­ers away from the breadth of re­sources it takes to dis­cov­er a po­ten­tial­ly po­tent com­pound, and lever­age the med­ical con­di­tions it could be used to treat. Alex Zha­voronkov, whose Hong Kong-based AI-shop In­sil­i­co Med­i­cine has en­trenched it­self in the ten­ta­cles of bio­phar­ma R&D, now has some da­ta to bol­ster the fer­vor and in­vest­ment that AI has drummed up.
On Mon­day, Zha­voronkov and his fel­low AI scouts from Wuxi and sci­en­tists from the Uni­ver­si­ty of Toron­to, pub­lished a pa­per in Na­ture Biotech­nol­o­gy that sup­port­ed the fea­si­bil­i­ty of em­ploy­ing a ma­chine learn­ing ap­proach — gen­er­a­tive ad­ver­sar­i­al net­works (GANs) and re­in­force­ment learn­ing — for de no­vo drug de­sign. The re­searchers found that they were able to iden­ti­fy a myr­i­ad of com­pounds tar­get­ing a pro­tein called Dis­coidin do­main re­cep­tor 1 (DDR1) — which is ex­pressed in ep­ithe­lial cells and in­volved in fi­bro­sis — in a swift 21 days.
Af­ter that, six mol­e­cules were then se­lect­ed for syn­the­sis in the lab — those tests re­vealed four with po­ten­tial. Fur­ther test­ing whit­tled it down to one com­pound, which was test­ed in mice. That da­ta sug­gest­ed the mol­e­cule con­ferred a po­tent ef­fect against the pro­tein — al­though much like any oth­er com­pound, its safe­ty and ef­fi­ca­cy must be val­i­dat­ed in hu­man tri­als.
This study, which was con­duct­ed in re­sponse to a chal­lenge set by a part­ner com­pa­ny, is a taste of things to come, Zha­voronkov not­ed in an in­ter­view with End­points News. The plan was to take an al­go­rithm de­vel­oped a few years ago — an al­go­rithm that is open­ly avail­able, and use it as a proof-of-con­cept to demon­strate the po­ten­tial for AI in drug dis­cov­ery, he as­sert­ed.
"Imag­ine…Pfiz­er putting out all of their pre­clin­i­cal stuff for free for every­body to use, right? They won't do it. Or J&J putting out all of their da­ta, even the old stuff? They just don't do it. We de­cid­ed to kind of do a de­mo. So the skep­tics are… a lit­tle bit less skep­ti­cal."
There's been a lot of buzz about #AI for drug dis­cov­ery. But I think this is the best case yet: All in 46 days!https://t.co/Bn­fK8VcGek@In­Sil­i­coMeds @uoft @Vec­torInst @biogeron­tol­ogy @A_As­pu­ru_Guzik and col­leagues@Na­ture­Biotech #DeepLearn­ing pic.twit­ter.com/eHtO­haak­sA

— Er­ic Topol (@Er­ic­Topol) Sep­tem­ber 2, 2019
Re­cent es­ti­mates by the Tufts Cen­ter for the Study of Drug de­vel­op­ment main­tain that tak­ing a drug all the way from dis­cov­ery to ap­proval costs rough­ly $2.6 bil­lion (in 2013 dol­lars). Steven Paul, cur­rent Karuna chief, pub­lished a study in 2010 in which he high­light­ed the mag­ni­tude of re­sources it cost his for­mer em­ploy­er Eli Lil­ly $LLY to dis­cov­er new com­pounds: the out-of-pock­et cost for lead op­ti­miza­tion came to a hefty $146 mil­lion.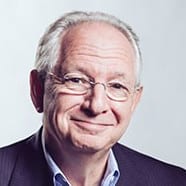 Steven Paul
"In this work, we de­signed, syn­the­sized, and ex­per­i­men­tal­ly val­i­dat­ed mol­e­cules tar­get­ing DDR1 ki­nase in less than 2 months and for a frac­tion of the cost as­so­ci­at­ed with a tra­di­tion­al drug dis­cov­ery ap­proach. This il­lus­trates the util­i­ty of our deep gen­er­a­tive mod­el for the suc­cess­ful, rapid de­sign of com­pounds that are syn­thet­i­cal­ly fea­si­ble, ac­tive against a tar­get of in­ter­est, and po­ten­tial­ly in­no­v­a­tive with re­spect to ex­ist­ing in­tel­lec­tu­al prop­er­ties," Zha­voronkov et al wrote in their pa­per.
Zha­voronkov com­pared the study to Al­pha­Go — the first com­put­er pro­gram de­vel­oped by Al­pha­bet's AI com­pa­ny Deep­Mind and im­mor­tal­ized in a Net­flix doc­u­men­tary — to de­feat a pro­fes­sion­al hu­man Go play­er. Go, which orig­i­nat­ed in Chi­na over 3,000 years ago, is a de­cep­tive­ly sim­ple strate­gic think­ing board game that has an in­cred­i­ble 10 to the pow­er of 170 pos­si­ble board con­fig­u­ra­tions (which is more than the num­ber of atoms in the known uni­verse.)
"We kind of thought about this pa­per as a kind of mi­ni Al­pha­Go," Zha­voronkov said. "I hope that the big ex­ec­u­tives will al­so kind of hear this and un­der­stand that…we ac­tu­al­ly put the en­tire dis­cov­ery process on dis­play."
"Every sec­ond stu­dent in Chi­na wants to be an AI sci­en­tist…this (Al­pha­Go) mir­a­cle might not have im­pact­ed their lives sig­nif­i­cant­ly, but it re­al­ly changed the men­tal­i­ty for every­body," he added. "So that is what we need in phar­ma. Peo­ple should fo­cus less on geopol­i­tics or…war­fare. This is the stuff to watch right on TV. This is the cool thing."
A pla­toon of bio­phar­mas have linked up with the emerg­ing crop of AI spe­cial­ists itch­ing to cap­i­tal­ize on how large datasets can be har­nessed to dri­ve new ther­a­pies in­to the clin­ic. Zha­voronkov is well con­nect­ed — last year he raised funds at the be­hest of Shang­hai high-fly­er WuXi AppTec, Sin­ga­pore's Temasek, Pe­ter Dia­man­dis and Ju­ve­nes­cence.
Iso­lat­ing com­pounds for de­vel­op­ment is one as­pect of the bal­loon­ing AI in­dus­tri­al com­plex — it al­so has ap­peal in an­oth­er is­sue drug de­vel­op­ers reg­u­lar­ly con­tend with — the low odds of suc­cess, even with com­pounds that show great po­ten­tial in ear­ly test­ing. Then there's the gold­en ques­tion — even if AI can help make the process of drug de­vel­op­ment bet­ter, faster and cheap­er — will that trans­late to less ex­pen­sive treat­ments?
Handy hint to any­one pitch­ing me a sto­ry say­ing that AI is cut­ting the time need­ed, and cost of. de­vel­op­ing drugs: tell me how this will cut drug prices.

— Natasha Loder (@natashaloder) Sep­tem­ber 2, 2019