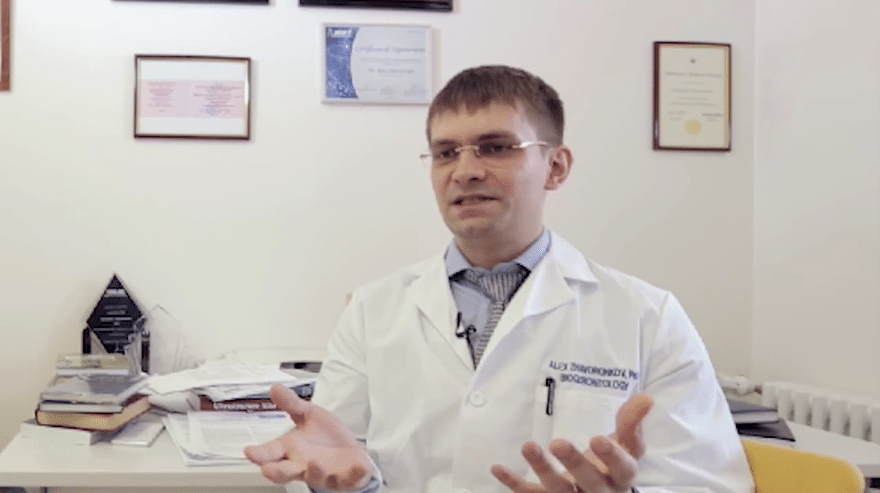 Some of Asia's top biotech investors are backing Alex Zhavoronkov's AI shop at Insilico Medicine.
It's a long way from a megaround, falling into an unspecified slot in the $5 million to $10 million range, but Zhavoronkov has allied himself with some of the most interesting people in drug development. And he's using this new money to expand his global network of AI experts as he immediately begins to go after a new raise to back a bigger game plan.
This new round is led by WuXi AppTec, the high-flying discovery and development outfit based in Shanghai and helmed by Ge Li, who offered an influential shout out by noting that the two companies share a "mutual vision that artificial intelligence and machine learning will optimize the drug discovery process by increasing the probability of success at the pre-clinical level."
Singapore's Temasek also got involved, along with Peter Diamandis' — of X Prize fame — BOLD Capital. Longevity biotech Juvenescence, backed by UK billionaire Jim Mellon and allied with Zhavoronkov's AI operation, also came back to chip into the round.
"We have collaborated with WuXi for over a year now," Zhavoronkov tells me, "we know them."
Before Ge Li and his colleagues decided to back the AI shop, he explained in a preview to the announcement, they started out a year ago validating their work using known pathways. Zhavoronkov has been using machine learning to build molecules, and he started out by proving that he could do it on projects with well understood biology. Now that they've passed that test, WuXi and Insilico are going into virgin territory, building new molecules aimed at orphan targets "from scratch" using a neural network as they build a new discovery platform with WuXi's top chemists.
Zhavoronkov poured everything he has into the company to get it started, and these growing international connections are central to building the company. Insilico now has 52 staffers spread from new offices in Rockville, MD into Europe, Russia and Asia, where a team of 6 work in Taiwan. His next step, he says, is aimed right at the exploding Chinese market.
In AI, he says, "if you're not in China now, you're not going to exist."
In the meantime, he's focused on building his business development team, looking to recruit some new players.
AI shops have been booming is a variety of big operations consider the ways the technology can be used to streamline drug development and improve odds of success — a proposition that still has a considerable ways to go before we start seeing how it can affect the output of new drugs that go into human testing. For big companies deeply engaged in discovery, though, it remains a compelling approach to pipeline building.
Just a few weeks ago Zhavoronkov allied with George Church on a collaboration mixing Nebula Genomics' blockchain work with his deep learning experts to build a new platform for healthcare data. And he continues to build relations with some of the most closely watched developers in the industry, including GlaxoSmithKline.
---
Image: Alex Zhavoronkov. HEALTH TECHNOLOGIES TV via YOUTUBE
---
The best place to read
Endpoints News

? In your inbox.

Comprehensive daily news report for those who discover, develop, and market drugs. Join 48,100+ biopharma pros who read Endpoints News by email every day.

Free Subscription
---
---
---