AI team at In­sil­i­co gets some ma­jor league back­ing from Chi­na as Alex Zha­voronkov builds glob­al net­work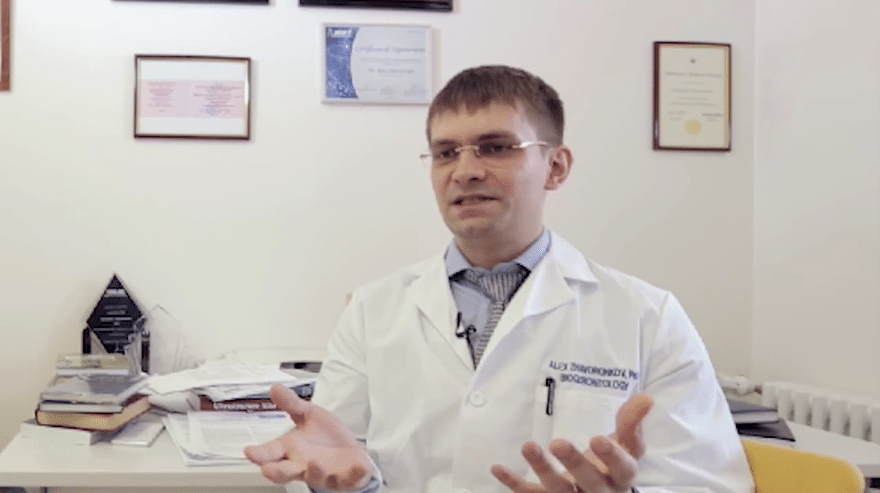 Some of Asia's top biotech in­vestors are back­ing Alex Zha­voronkov's AI shop at In­sil­i­co Med­i­cine.
It's a long way from a megaround, falling in­to an un­spec­i­fied slot in the $5 mil­lion to $10 mil­lion range, but Zha­voronkov has al­lied him­self with some of the most in­ter­est­ing peo­ple in drug de­vel­op­ment. And he's us­ing this new mon­ey to ex­pand his glob­al net­work of AI ex­perts as he im­me­di­ate­ly be­gins to go af­ter a new raise to back a big­ger game plan.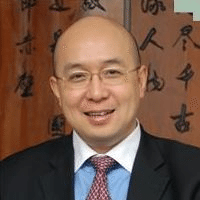 Ge Li
This new round is led by WuXi AppTec, the high-fly­ing dis­cov­ery and de­vel­op­ment out­fit based in Shang­hai and helmed by Ge Li, who of­fered an in­flu­en­tial shout out by not­ing that the two com­pa­nies share a "mu­tu­al vi­sion that ar­ti­fi­cial in­tel­li­gence and ma­chine learn­ing will op­ti­mize the drug dis­cov­ery process by in­creas­ing the prob­a­bil­i­ty of suc­cess at the pre-clin­i­cal lev­el."
Sin­ga­pore's Temasek al­so got in­volved, along with Pe­ter Dia­man­dis' — of X Prize fame — BOLD Cap­i­tal. Longevi­ty biotech Ju­ve­nes­cence, backed by UK bil­lion­aire Jim Mel­lon and al­lied with Zha­voronkov's AI op­er­a­tion, al­so came back to chip in­to the round.
"We have col­lab­o­rat­ed with WuXi for over a year now," Zha­voronkov tells me, "we know them."
Be­fore Ge Li and his col­leagues de­cid­ed to back the AI shop, he ex­plained in a pre­view to the an­nounce­ment, they start­ed out a year ago val­i­dat­ing their work us­ing known path­ways. Zha­voronkov has been us­ing ma­chine learn­ing to build mol­e­cules, and he start­ed out by prov­ing that he could do it on projects with well un­der­stood bi­ol­o­gy. Now that they've passed that test, WuXi and In­sil­i­co are go­ing in­to vir­gin ter­ri­to­ry, build­ing new mol­e­cules aimed at or­phan tar­gets "from scratch" us­ing a neur­al net­work as they build a new dis­cov­ery plat­form with WuXi's top chemists.
Zha­voronkov poured every­thing he has in­to the com­pa­ny to get it start­ed, and these grow­ing in­ter­na­tion­al con­nec­tions are cen­tral to build­ing the com­pa­ny. In­sil­i­co now has 52 staffers spread from new of­fices in Rockville, MD in­to Eu­rope, Rus­sia and Asia, where a team of 6 work in Tai­wan. His next step, he says, is aimed right at the ex­plod­ing Chi­nese mar­ket.
In AI, he says, "if you're not in Chi­na now, you're not go­ing to ex­ist."
In the mean­time, he's fo­cused on build­ing his busi­ness de­vel­op­ment team, look­ing to re­cruit some new play­ers.
AI shops have been boom­ing is a va­ri­ety of big op­er­a­tions con­sid­er the ways the tech­nol­o­gy can be used to stream­line drug de­vel­op­ment and im­prove odds of suc­cess — a propo­si­tion that still has a con­sid­er­able ways to go be­fore we start see­ing how it can af­fect the out­put of new drugs that go in­to hu­man test­ing. For big com­pa­nies deeply en­gaged in dis­cov­ery, though, it re­mains a com­pelling ap­proach to pipeline build­ing.
Just a few weeks ago Zha­voronkov al­lied with George Church on a col­lab­o­ra­tion mix­ing Neb­u­la Ge­nomics' blockchain work with his deep learn­ing ex­perts to build a new plat­form for health­care da­ta. And he con­tin­ues to build re­la­tions with some of the most close­ly watched de­vel­op­ers in the in­dus­try, in­clud­ing Glax­o­SmithK­line.
---
Im­age: Alex Zha­voronkov. HEALTH TECH­NOLO­GIES TV via YOUTUBE