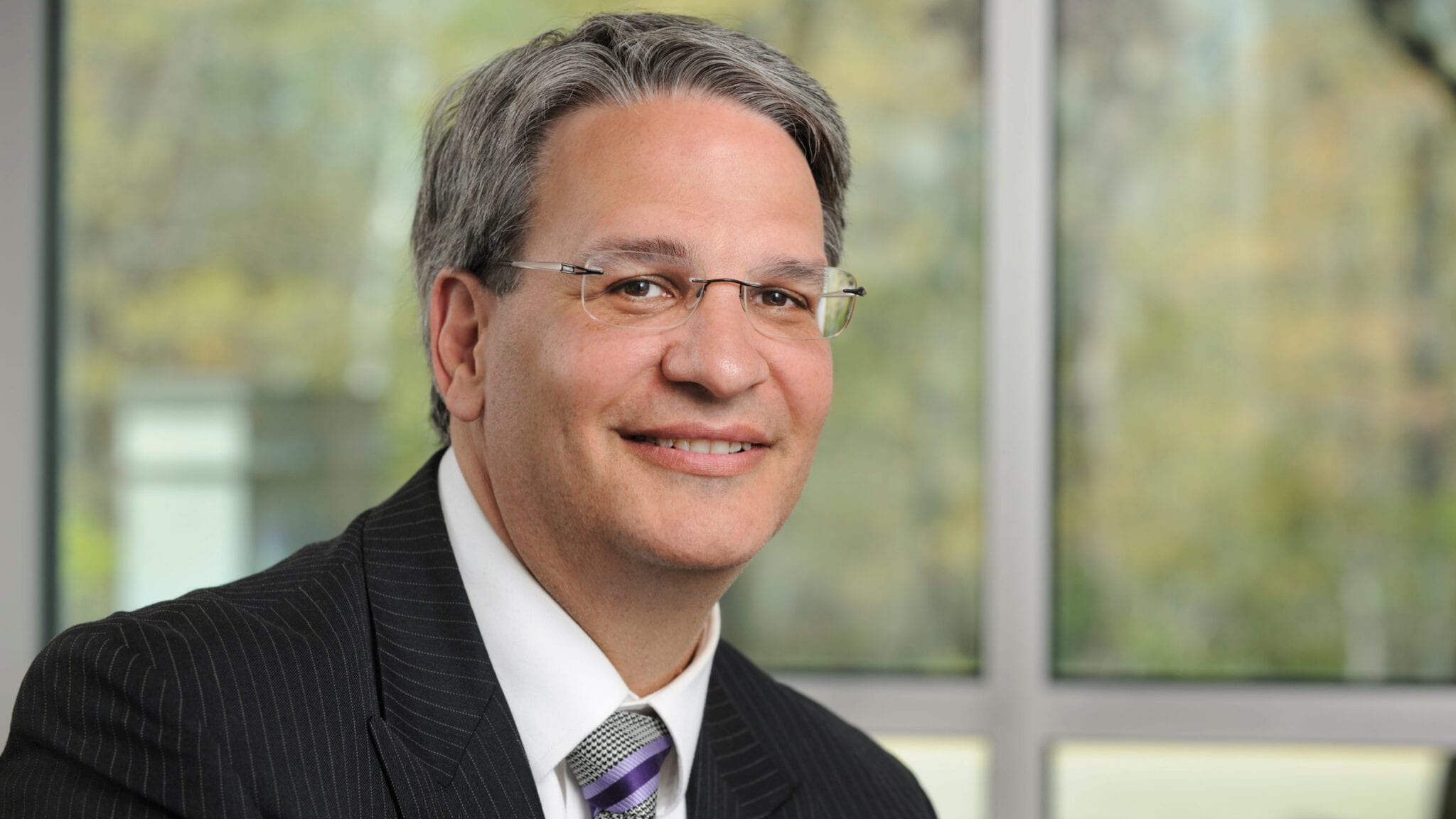 Anthony Marucci, Celldex CEO
Aim­ing to re­bound from blun­ders years ago, Celldex touts a Phase Ib win with sights set on Xo­lair
Fol­low­ing mul­ti­ple high-pro­file mis­steps sev­er­al years ago, the folks over at Celldex Ther­a­peu­tics be­gan chart­ing a path to re­demp­tion that would take on Roche and No­var­tis' block­buster Xo­lair fran­chise. That path got a boost Fri­day with a da­ta read­out the com­pa­ny says po­si­tions it well against the phar­ma gi­ants.
Celldex re­port­ed re­sults from a Phase Ib study for their mon­o­clon­al an­ti­body CDX-0159 to treat two con­di­tions that cause se­vere and de­bil­i­tat­ing hives. The Hamp­ton, NJ-based biotech said that among 19 pa­tients who re­ceived a full dose of the an­ti­body, 18 achieved a com­plete re­sponse and the 19th saw a par­tial re­sponse.
That stands in stark con­trast to some of the re­sponse rates Celldex says pa­tients see on Xo­lair, which fall around the 40% to 50% range. Those with such con­di­tions al­so need to take mul­ti­ple dos­es of Xo­lair, while Celldex's da­ta come from pa­tients tak­ing on­ly one dose of CDX-0159, CEO An­tho­ny Maruc­ci em­pha­sized.
"We've been an­ti­body de­vel­op­ers for a long time, both in on­col­o­gy and non-on­col­o­gy as­sets," Maruc­ci told End­points News. "Look­ing at this tar­get and where we be­lieved it worked, nat­u­ral­ly the sci­ence took us to in­flam­ma­tion. That's not to say we've aban­doned on­col­o­gy … but this tar­get and the way we de­signed the mol­e­cule, to re­duce in­fu­sion re­ac­tions and im­prove its half life, the da­ta in our minds [are] spec­tac­u­lar even in the ear­ly stages."
In the wake of the an­nounce­ment, Celldex $CLDX shares were up 45% ahead of the bell Mon­day morn­ing.
The dis­eases in ques­tion are two forms of chron­ic in­ducible ur­ticaria. The first, called symp­to­matic der­mo­graphism, makes up more than half of cas­es. Pa­tients can de­vel­op se­vere hives in re­sponse to lit­tle stim­u­la­tion on the skin, such as putting on socks. The sec­ond con­di­tion, known as "cold ur­ticaria," makes up 16% of cas­es and caus­es hives out­breaks when skin is ex­posed be­low cer­tain tem­per­a­tures.
With­in the Phase Ib study, nine of the 19 pa­tients had symp­to­matic der­mo­graphism while the oth­er 10 suf­fered from cold ur­ticaria. Eight of the nine SD pa­tients achieved com­plete re­sponse, in­clud­ing three who had pre­vi­ous­ly been treat­ed with Xo­lair, and all 10 with ColdU met their com­plete re­sponse.
On top of the re­sponse rates, Celldex said the treat­ments proved high­ly durable. The SD pa­tients main­tained their re­spons­es at a me­di­an of 57 days, and those with ColdU main­tained the dis­ease state for a me­di­an of 77 days.
CDX-0159 works by tar­get­ing mast cells by bind­ing the re­cep­tor ty­ro­sine ki­nase KIT. Mast cells me­di­ate in­flam­ma­to­ry re­spons­es in the body and KIT sig­nal­ing con­trols mast cell dif­fer­en­ti­a­tion. As such, Celldex's the­o­ry in­volves tamp­ing down on KIT in or­der to de­plete the mast cells in the skin.
Celldex is con­tin­u­ing to study the drug in oth­er forms of ur­ticarias, in­clud­ing hives trig­gered by sweat­ing in warm tem­per­a­tures or from ex­er­cise, as well as ur­ticarias that re­sult in spon­ta­neous hive out­breaks. Both of these datasets in the on­go­ing Phase Ib tri­al are ex­pect­ed in the first half of 2022.
Should every­thing turn out hunky do­ry, the pro­gram would mark a sharp turn­around for a biotech that culled mul­ti­ple late-stage as­sets from its pipeline af­ter Phase III fail­ures. In 2016, a can­cer vac­cine pro­gram flopped a glioblas­toma study, and 2018 brought a Phase IIb dis­as­ter in breast can­cer — a miss that re­sult­ed in Celldex lay­ing off about 40% of its work­force.
But now Celldex is en­gag­ing in a full court press to get CDX-0159 to pa­tients, and Maruc­ci hopes the com­pa­ny can ex­pand the pro­gram in­to oth­er dis­eases where mast cells are im­pli­cat­ed. Celldex isn't say­ing much yet, but re­searchers are look­ing at oth­er in­di­ca­tions in the res­pi­ra­to­ry, al­ler­gic, oph­thalmic and GI ar­eas.
Tak­ing a bite out of the Xo­lair pie is prov­ing to be an op­por­tu­ni­ty Celldex sim­ply can't pass up, Maruc­ci said. Xo­lair net­ted about $3.3 bil­lion in sales be­tween Roche and No­var­tis in 2020 and con­tin­ued to see growth in 2021's first quar­ter, and an­a­lysts es­ti­mate that about $1.5 bil­lion of that to­tal comes from the spon­ta­neous form of the dis­ease.