Aim­mune wins ap­proval for peanut im­munother­a­py, charges 10k+
The FDA has ap­proved the first treat­ment for peanut al­ler­gy, al­though it comes with some con­tro­ver­sy.
Un­like most of the con­tro­ver­sial drugs that come be­fore the FDA, the bulk of ques­tions don't cen­ter around this drug's ef­fec­tive­ness or side ef­fects.
Pal­forzia, de­vel­oped by Aim­mune, has been shown to pre­vent the most se­vere re­ac­tions from ex­po­sure to small amounts of peanuts. In a Phase III tri­al, chil­dren giv­en es­ca­lat­ing dos­es of the drug were then giv­en 600 mg peanut pro­tein — about 2 peanuts — had a 67% chance of avoid­ing a se­vere re­ac­tion. For the place­bo pa­tients, the fig­ure was 4%.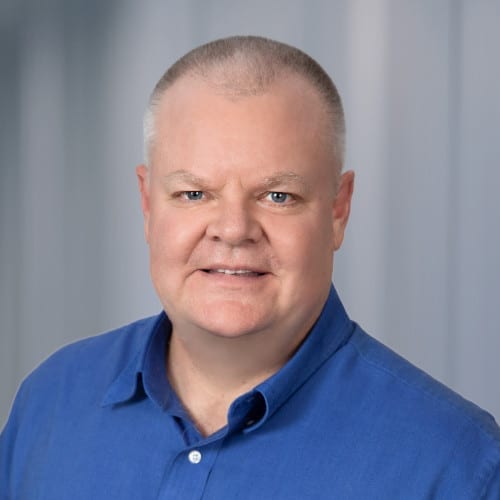 Jayson Dal­las Aim­mune
"The goal — step 1 in terms of ther­a­py — is to be able to treat a child to the point you can say, if that child goes in­to the com­mu­ni­ty and ac­ci­den­tal­ly gets ex­posed to a peanut some­where, they're not go­ing to have a life-threat­en­ing event," Aim­mune CEO Jayson Dal­las told End­points News in an in­ter­view at the JP Mor­gan con­fer­ence ear­li­er this month.
"They may have a no re­ac­tion at all, they may have a lit­tle tin­gling, but they're not go­ing to be at risk."
The FDA ad­vi­so­ry com­mit­tee point­ed out that this wasn't ide­al — you can't eat a peanut but­ter sand­wich and a sig­nif­i­cant num­ber of the pa­tients couldn't even eat the 2 peanuts — and not­ed the ad­verse re­ac­tions some had to the pill. But large­ly, they agreed it was a sub­stan­tial step for­ward for a con­di­tion that has seen vir­tu­al­ly no in­no­va­tion.
Crit­ics, though, have point­ed to what's in the drug: peanuts. Pal­forzia is a form of im­munother­a­py, by which pro­longed ex­po­sure to an al­ler­gen — in this case, peanut pow­der, most­ly but not en­tire­ly equiv­a­lent to what you can find on a su­per­mar­ket shelf — is used to build up re­sis­tance. Some doc­tors have long done this with­out any pre­scribed drug and to some suc­cess. In a 2018 study, re­searchers start­ed 270 pa­tients on 1/2,500th of a peanut and worked 80% of them up to 12 peanuts.
Pal­forzia, op­po­nents say, would take this off-la­bel treat­ment and charge thou­sands of dol­lars for it. An­a­lysts had pro­ject­ed a lit­tle over $4,000 for the price and over $1 bil­lion in peak sales. The ac­tu­al an­nu­al price, Aim­mune an­nounced to­day, will be $10,680.
The In­sti­tute for Clin­i­cal and Eco­nom­ic Re­view al­so point­ed to some of the ad­verse ef­fects pa­tients ex­pe­ri­enced from re­ceiv­ing the drug, and said the long-term ben­e­fit wasn't clear enough to jus­ti­fy the cost and those ad­verse ef­fects.
Aim­mune has said those risks are to be ex­pect­ed when ex­pos­ing pa­tients to an al­ler­gen. They ar­gued that while doc­tors can pre­scribe pa­tients off-la­bel peanut pow­der, they are ex­posed to law­suits for any re­ac­tion a kid could have to the pow­der. By bring­ing the drug in­to the med­ical sys­tem, they say they give an op­tion for doc­tors to pre­scribe pa­tients with­out mak­ing them­selves li­able.
The drug is ap­proved for chil­dren ages 4 to 17. Aim­mune said they plan to hold pre­sen­ta­tions and work­shops to train 1,300 al­ler­gists on how to ad­min­is­ter the drug.