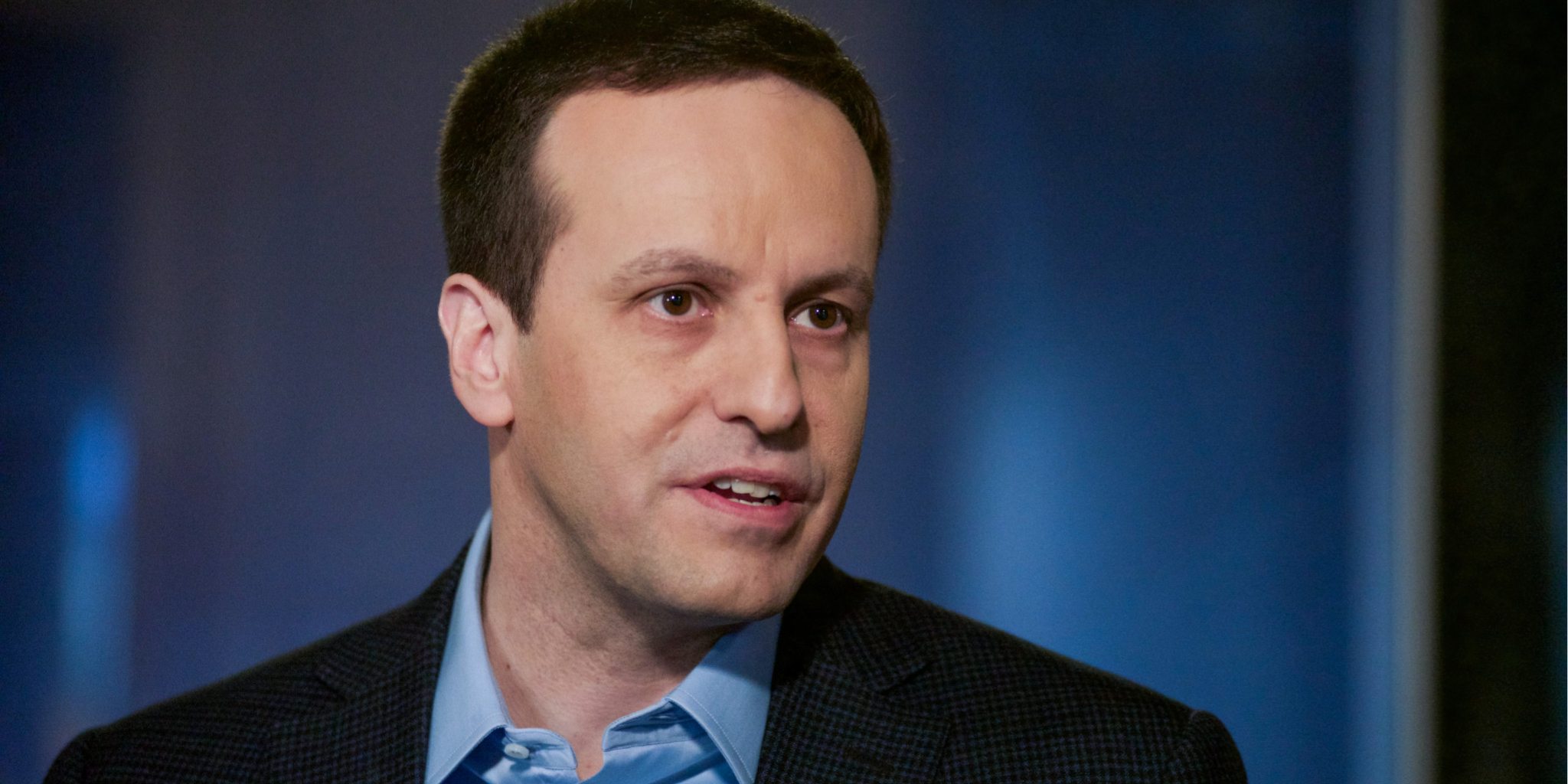 Alex Denner (Mark Neuling/CNBC/NBCU Photo Bank via Getty Images)
Alex Den­ner's firm takes over Amarin, ousts non-Saris­sa board mem­bers
Ac­tivist in­vestor Alex Den­ner has now so­lid­i­fied his con­trol over Irish drug­mak­er Amarin.
In the wake of last week's share­hold­er elec­tion that saw Den­ner's VC Saris­sa Cap­i­tal Man­age­ment in­stall sev­en di­rec­tors on Amarin's board, the com­pa­ny an­nounced Mon­day af­ter­noon that the sev­en non-Saris­sa board mem­bers are ex­it­ing from their po­si­tions "to avoid fur­ther proxy con­tests."
Mur­ray Stew­art, a for­mer CMO at GSK who was added to Amarin's board just ear­li­er this year and was a cat­a­lyst that led to the vote, is al­so leav­ing the board.
The de­part­ing di­rec­tors said in a state­ment: "We are step­ping down to al­low Saris­sa, as it has re­quest­ed, to gain im­me­di­ate con­trol of the Com­pa­ny. We con­tin­ue to be­lieve in Amarin's val­ue po­ten­tial, and are con­fi­dent we leave the Com­pa­ny with a strong lead­er­ship and man­age­ment team."
That Feb. 28 share­hold­er vote al­so led to the ouster of ex-chair Per Wold-Olsen, ef­fec­tive im­me­di­ate­ly.
With the sev­en gone, it leaves eight peo­ple on the board of di­rec­tors — sev­en in­di­vid­u­als Saris­sa nom­i­nat­ed and CEO Karim Mikhail. Den­ner did not take a board po­si­tion.
Saris­sa Cap­i­tal start­ed its ac­tivist at­tack in Jan­u­ary, call­ing for a share­hold­er vote af­ter ac­cus­ing the Irish biotech of a sham board re­fresh­ment process while seek­ing to re­move the chair­man and add sev­en di­rec­tors. Saris­sa al­so threat­ened le­gal ac­tion if the board tried to fill any va­can­cies or if it "in­ter­feres with Saris­sa's ex­er­cise of its share­hold­er rights."
Saris­sa, as Amarin's largest in­vestor, owns more than 6% of Amarin: over 25 mil­lion shares.