Alex­ion touts new PhI­II da­ta of Soliris suc­ces­sor as planned As­traZeneca takeover looms
A lit­tle less than a week be­fore As­traZeneca's takeover of Alex­ion is ex­pect­ed to be com­plet­ed, the rare dis­ease biotech of­fered up a cut of da­ta for its Soliris suc­ces­sor.
In a Phase III study for Ul­tomiris look­ing at adults with gen­er­al­ized myas­the­nia gravis, the drug met its pri­ma­ry end­point of sig­nif­i­cant­ly im­prov­ing scores on a pa­tient-re­port­ed as­sess­ment com­pared to place­bo af­ter 26 weeks, Alex­ion an­nounced Thurs­day af­ter­noon. Alex­ion hopes the topline re­sults rep­re­sent what could be Ul­tomiris' third ap­proval, af­ter it notched OKs for a rare blood dis­or­der called PNH and an ul­tra-rare chron­ic dis­ease that dam­ages the kid­neys.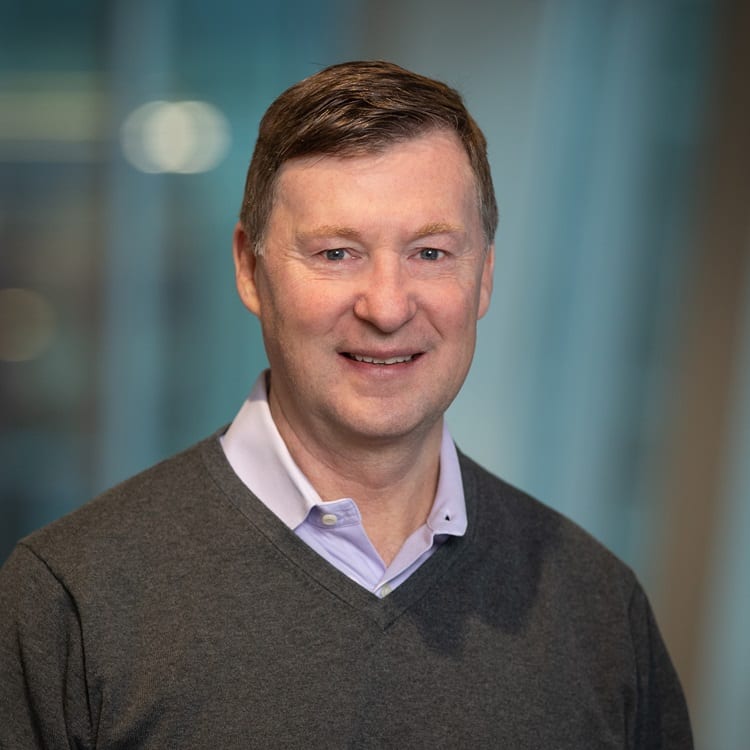 John Orloff
Should the FDA give Ul­tomiris the go-ahead, the drug would be avail­able for a broad­er dis­ease pop­u­la­tion than Soliris, as the old­er med­i­cine is on­ly ap­proved for those with se­vere symp­toms and com­pli­ca­tions, Alex­ion R&D chief John Orloff said in a state­ment.
The hope is to be able to treat pa­tients "with milder symp­toms or ear­li­er in their treat­ment jour­ney, while still of­fer­ing clin­i­cal­ly mean­ing­ful ben­e­fits that were seen as ear­ly as Week 1 and main­tained up to 52 weeks," Orloff said.
Gen­er­al­ized myas­the­nia gravis is a rare au­toim­mune dis­or­der caused by in­flam­ma­tion that dam­ages the con­nec­tion point be­tween nerve cells and mus­cles. The dam­age leads to a "break­down in com­mu­ni­ca­tion" be­tween the brain and mus­cles, Alex­ion said, caus­ing loss of mus­cle func­tion and se­vere weak­ness. It can oc­cur at any age, but be­gins most com­mon­ly for women un­der 40 and men over 60.
Alex­ion en­rolled 175 in­di­vid­u­als in the Phase III study who were ran­dom­ized 1-to-1. Pa­tients in the drug arm re­ceived a "weight-based load­ing dose" on day 1, fol­lowed two weeks lat­er by a main­te­nance dose. Sub­se­quent dos­ing took place every eight weeks af­ter that un­til the study was com­plet­ed.
The pri­ma­ry end­point, a pa­tient-re­port­ed test on dai­ly liv­ing, showed those tak­ing the drug saw av­er­age scores -1.6 points be­low base­line com­pared to place­bo, good for a sparkling p-val­ue of p<0.001. Some sec­ondary end­points al­so reached sta­tis­ti­cal sig­nif­i­cance, in­clud­ing a clin­i­cian as­sess­ment of sever­i­ty (p<0.001) and to­tal num­ber of pa­tients reach­ing at least 5 points of im­prove­ment in that score rel­a­tive to the con­trol (p=0.005).
Oth­er sec­ondary goals look­ing at qual­i­ty of life, how­ev­er, did not reach the mag­ic p=0.05 num­ber. One rat­ing scale ex­am­in­ing qual­i­ty of life just bare­ly missed with a p=val­ue of p=0.064, while an­oth­er mea­sur­ing fa­tigue whiffed bad­ly, com­ing in at p=0.373.
Alex­ion said side ef­fects were com­pa­ra­ble be­tween the two groups, with the most com­mon­ly re­port­ed event of headache oc­cur­ring more fre­quent­ly in the place­bo arm. Di­ar­rhea and nau­sea were the next most com­mon side ef­fects. Se­ri­ous ad­verse events such as myas­the­nia gravis cri­sis were ob­served in 1.2% of pa­tients in the drug arm, while more pa­tients saw dis­ease wors­en­ing in the place­bo group at 3.4%.
An open-la­bel ex­ten­sion pe­ri­od of an ad­di­tion­al 26 weeks showed an­oth­er 75 pa­tients from the drug arm main­tain­ing their dis­ease, Alex­ion added.
The topline re­sults re­leased Thurs­day could bring good tid­ings to Alex­ion's new part­ners at As­traZeneca, where the biotech is ex­pect­ed to be­come the com­pa­ny's en­tire rare dis­ease unit. In ad­di­tion to Soliris, which pulled in more than $4 bil­lion in sales last year, Ul­tomiris will like­ly play a key role in As­traZeneca's sta­ble of drugs. Alex­ion has po­si­tioned Ul­tomiris to soak up most of the old­er drug's sales, de­spite fac­ing new com­pe­ti­tion from Apel­lis' Em­paveli.
As­traZeneca's planned $39 bil­lion ac­qui­si­tion cleared its fi­nal reg­u­la­to­ry hur­dle ear­li­er this week, when the UK's fi­nan­cial watch­dog gave the deal the thumbs-up. The trans­ac­tion is ex­pect­ed to close on Ju­ly 21, with Alex­ion shares $ALXN be­ing con­vert­ed to As­traZeneca stock $AZN and re­moved from Nas­daq trad­ing the next day.