Alex­ion's cash cow Soliris just got fat­ter as FDA green­lights an­oth­er block­buster in­di­ca­tion
Alex­ion has scored an ad­di­tion­al FDA OK for its key­stone rare ther­a­py Soliris, un­lock­ing what a key an­a­lyst calls a sig­nif­i­cant part of its C5 fran­chise and el­e­vat­ing that port­fo­lio fur­ther up the block­buster ranks.
The drug is now ap­proved to treat neu­romyelitis op­ti­ca spec­trum dis­or­der, a rare au­toim­mune con­di­tion char­ac­ter­ized by sud­den at­tacks on the cen­tral ner­vous sys­tem. The dis­ease of­ten strikes women in their 30s and 40s, and could be con­fused with mul­ti­ple scle­ro­sis. While off-la­bel Rit­ux­an helps most pa­tients — ap­prox­i­mate­ly 70% — keep the dis­ease at bay, re­laps­es still threat­en to do ir­re­versible harm and cause se­vere dis­abil­i­ty to those for whom the stan­dard of care doesn't work.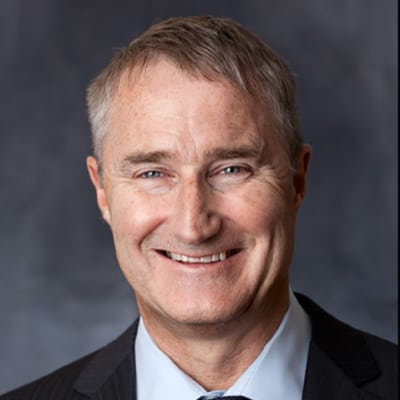 Ge­of­frey Porges
In a Phase III test­ing the drug in pa­tients who had mul­ti­ple re­laps­es de­spite pri­or im­muno-sup­pres­sive ther­a­pies, Soliris re­duced the risk of NMOSD re­lapse by 94.2% com­pared to place­bo (p<0.0001) — a stel­lar re­sult. And in the lat­est da­ta cut at 144 weeks, 96% of the Soliris group didn't ex­pe­ri­ence an at­tack, com­pared to 45% of pa­tients in the place­bo arm who re­mained re­lapse-free.
No­tably, reg­u­la­tors did not lim­it Soliris' use to non-re­spon­ders, of­fer­ing a blan­ket la­bel that cov­ers any pa­tient with an­ti-aqua­por­in-4 an­ti­bod­ies — which is be­lieved to ac­ti­vate the com­ple­ment sys­tem that Soliris in­hibits.
That sur­prised SVB Leerink's George Porges, a big cheer­leader of the drug, but he is care­ful to note that a broad­er la­bel does not guar­an­tee a broad­er pa­tient pop­u­la­tion.
De­spite the la­bel, we don't think Soliris will cap­ture sig­nif­i­cant use in front line treat­ment giv­en Rit­ux­an's fa­vor­able cost-ben­e­fit pro­file (~70% dis­ease con­trol un­der Rit­ux­an and ~$60K first year cost com­pared ~$700K first year cost for Soliris). We ex­pect most in­sur­ance pay­ers to re­quire ev­i­dence of Rit­ux­an fail­ure be­fore re­im­burs­ing for Soliris in this dis­ease, but do ex­pect rel­a­tive­ly open ac­cess to Soliris for re­lapsed pa­tients in late line treat­ment.
He notes that Alex­ion is soon start­ing a Phase III tri­al in the same in­di­ca­tion for Ul­tomiris, its fol­lowup to Soliris that's eas­i­er to use. By his es­ti­mates, be­tween the two drugs the NMOSD sales alone will bring in around $1 bil­lion in 2028, rep­re­sent­ing one-fifth of the to­tal C5 fran­chise that year.
As far as com­pe­ti­tion goes, Roche and its Chugai sub­sidiary has some Phase III da­ta to show for its IL-6 in­hibitor satral­izum­ab. As­traZeneca spin­out Viela Bio is fast on its heels with the CD-19 in­hibitor inebi­lizum­ab. But with no di­rect ri­val in the C5 class, Porges sees Soliris cap­tur­ing the dom­i­nant share in re­lapse cas­es.
For Alex­ion's part, R&D chief John Orloff is hap­py to high­light the fact that Soliris is the first drug ap­proved to re­duce the risk of NMOSD re­lapse. Re­views in Eu­rope and Japan are on­go­ing.