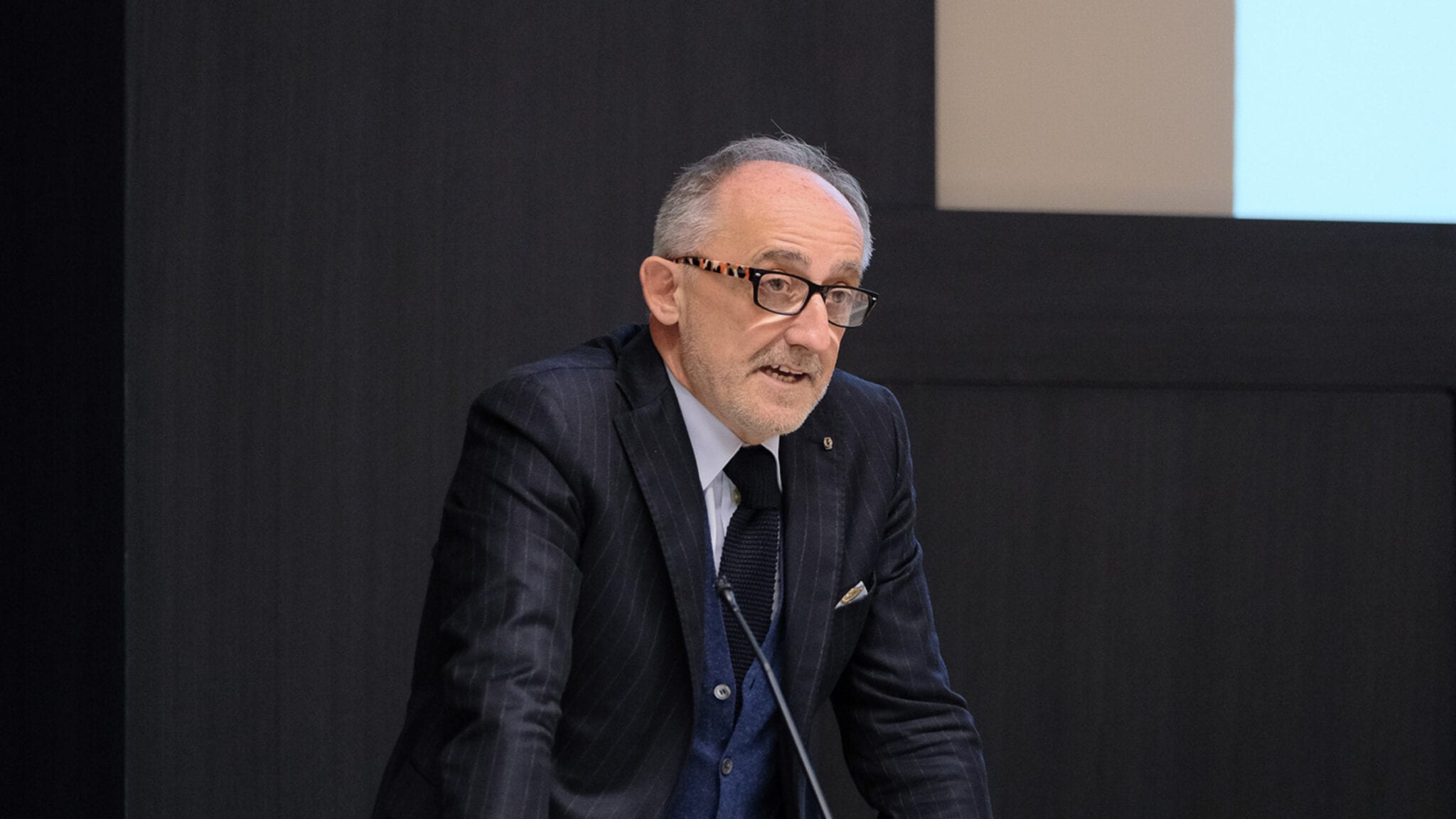 Pier Vincenzo Colli, Alfasigma CEO (C. Romagnoli, Alfasigma archive)
Al­fasig­ma snares EU rights to blood clot­ting an­ti­body on the hunt for pa­tients tak­ing As­traZeneca's Bril­in­ta
Two years af­ter Phase I da­ta gen­er­at­ed promise for ben­tracimab as the first drug to stop bleed­ing in pa­tients that were pre­scribed As­traZeneca's much-hyped stroke and heart at­tack drug Bril­in­ta, Phase­Bio has li­censed it out to a Eu­ro­pean part­ner.
Phase­Bio sold Eu­ro­pean rights for the un­con­trolled bleed­ing mon­o­clon­al an­ti­body to Ital­ian biotech Al­fasig­ma. That com­pa­ny will mar­ket the drug in 49 coun­tries across Eu­rope and oth­er mar­kets, Phase­Bio said in a press re­lease.
Ben­tracimab has shown the abil­i­ty in ear­ly hu­man stud­ies to re­verse the an­tiplatelet ef­fects of Bril­in­ta, a drug from As­traZeneca that is pre­scribed to pre­vent stroke, heart at­tack and oth­er acute coro­nary syn­drome.
Phase­Bio will get $20 mil­lion up front and an­oth­er $35 mil­lion af­ter ob­tain­ing reg­u­la­to­ry ap­proval, and the deal in­cludes up to $190 mil­lion in sales mile­stones. Al­fasig­ma is re­spon­si­ble for gain­ing ap­proval from the EMA and MHRA. The pri­vate­ly owned Ital­ian com­pa­ny is known for its fo­cus­es on gas­troen­terol­o­gy and vas­cu­lar health that em­ploys around 3,000 peo­ple. It boasts sev­er­al pro­duc­tion plants and in-house R&D ca­pa­bil­i­ties.
Phase­Bio was giv­en break­through des­ig­na­tion from the FDA based off its Phase I re­sults af­ter it achieved "im­me­di­ate and sus­tained re­ver­sal," and the com­pa­ny moved to hus­tle the drug to the mar­ket. Its Phase IIa tri­al test­ed the drug in both el­der­ly sub­jects on an an­tiplatelet ther­a­py of Bril­in­ta and as­pirin, and healthy younger sub­jects, and achieved "im­me­di­ate and sus­tained re­ver­sal of the an­ti platelet ef­fects." There are not cur­rent­ly any ap­proved re­ver­sal agents for any an­ti platelet drugs, the com­pa­ny said in a re­lease.
Phase­Bio li­censed ben­tracimab from Med­Im­mune, the bi­o­log­ics arm of As­traZeneca, in 2017 for an up­front fee of $100,000, with $68 mil­lion in po­ten­tial mile­stones. A lit­tle over a year lat­er, Phase­Bio rode that deal to an IPO with Med­Im­mune own­ing 5% of the stock.
Ben­tricimab is cur­rent­ly in late-stage Phase III clin­i­cal de­vel­op­ment. The drug is fo­cused on the pre­ven­tion of bleed­ing, a com­mon ef­fect of Bril­in­ta in pa­tients who re­quire ur­gent surgery, life-threat­en­ing bleed­ing or in­va­sive pro­ce­dures.