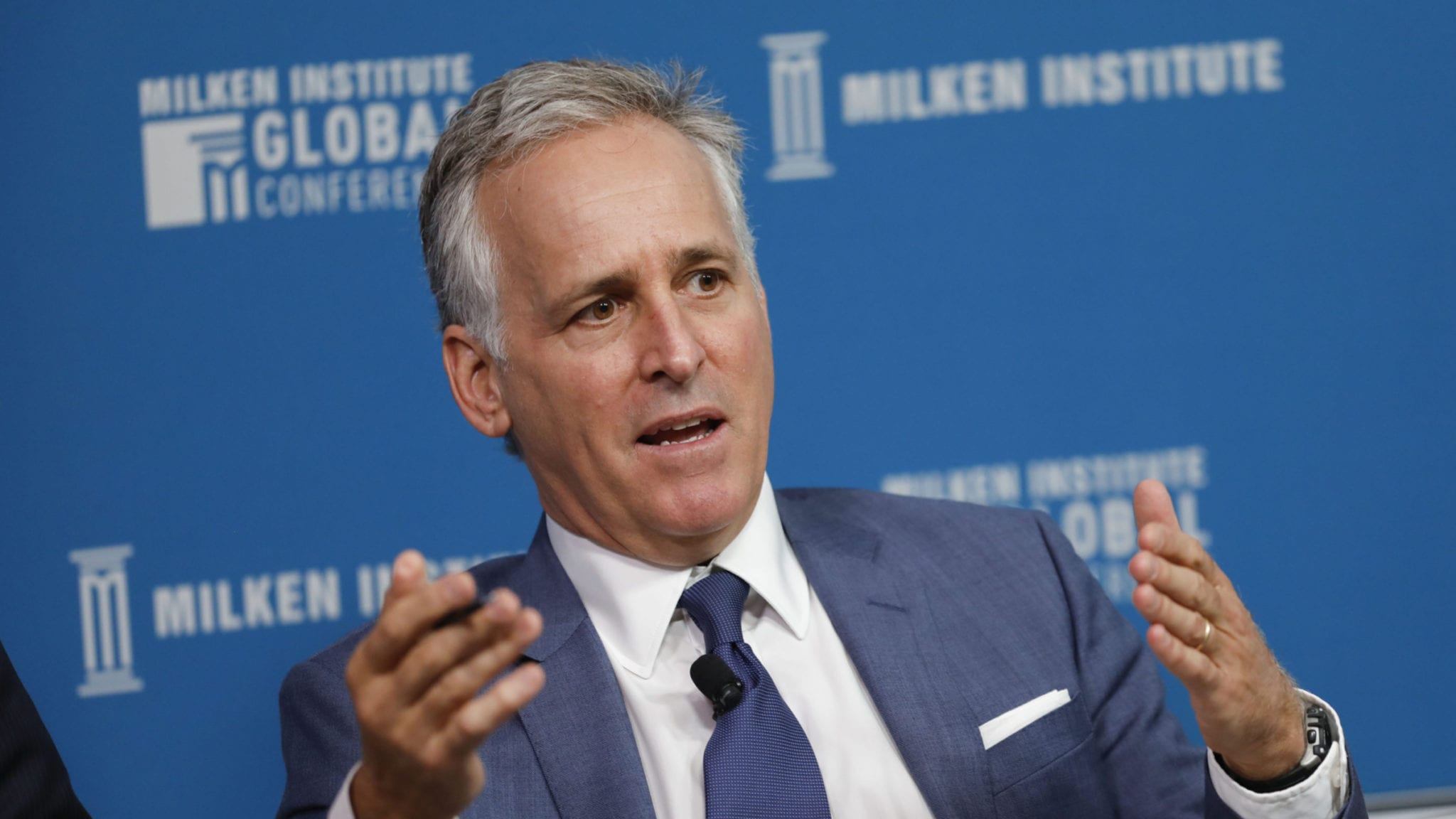 Richard Pops, Alkermes CEO (Patrick T. Fallon/Bloomberg via Getty Images)
Alk­er­mes is hand­ed a CRL for '3831, mark­ing an­oth­er set­back on the R&D front
Alk­er­mes $ALKS is go­ing to have to wait some more be­fore launch­ing its an­ti-psy­chot­ic com­bo drug ALKS-3831. The FDA has hand­ed the biotech a CRL, re­ject­ing the ap­pli­ca­tion in the com­pa­ny's lat­est set­back in R&D.
Af­ter get­ting a ma­jor­i­ty of the out­side ex­perts that re­viewed the drug for the FDA to pro­vide a thumbs up on ap­proval, the biotech re­port­ed to­day that their man­u­fac­tur­ing op­er­a­tions didn't pass muster dur­ing their re­mote in­spec­tion of records — an al­ter­na­tive to a for­mal sur­vey the agency adopt­ed last sum­mer as a re­sult of the pan­dem­ic.
Alk­er­mes em­pha­sized that reg­u­la­tors didn't raise any ques­tions about the com­bo it­self, which is de­signed to pro­vide the an­ti-psy­chot­ic ther­a­py Zyprexa with­out the threat of se­vere weight gain. There are no new re­quire­ments for ad­di­tion­al stud­ies. But the man­u­fac­tur­ing re­view un­veiled a prob­lem with the tablet coat­ing process at their fac­to­ry in Wilm­ing­ton, OH.
Ac­cord­ing to Alk­er­mes:
The ob­ser­va­tions not­ed in the CRL were spe­cif­ic to cer­tain de­vel­op­ment batch­es of ALKS 3831. The com­pa­ny be­lieves this is­sue has since been re­solved and that suf­fi­cient da­ta is avail­able to ad­dress these ob­ser­va­tions. Alk­er­mes is prepar­ing those da­ta for sub­mis­sion and plans to work close­ly with the Agency to re­solve these items in a time­ly man­ner and com­plete la­bel­ing dis­cus­sions for the ap­pli­ca­tion.
Alk­er­mes has run through a se­ries of frus­tra­tions on the R&D front in re­cent years. A key de­pres­sion drug failed a late-stage study in the spring of last year. And even if they get an OK on '3831 soon, the com­pa­ny still faces low ex­pec­ta­tions on the sales front, with peak es­ti­mates in some cas­es hov­er­ing around $300 mil­lion.
Paul Mat­teis at Stifel was left shak­ing his head over the broad­er im­pli­ca­tions for Alk­er­mes, not­ing:
(T)he is­sue here is not just re­lat­ed to a de­lay–it's al­so a neg­a­tive read on ex­e­cu­tion, with a po­ten­tial fol­low-through on­to stock sen­ti­ment, as this rep­re­sents an­oth­er reg­u­la­to­ry set­back for ALKS af­ter the high pro­file re­jec­tion of ALKS5461 in MDD two years ago. These are ob­vi­ous­ly very dif­fer­ent sit­u­a­tions. But for ALKS, the pipeline is nat­u­ral­ly a ma­jor dri­ver of val­ue cre­ation and op­er­at­ing lever­age, so this could in­crease pre-ex­ist­ing pres­sures to make a more con­cert­ed ef­fort to­ward man­ag­ing spend/in­vest­ments.