All in: Boehringer In­gel­heim more than dou­bles its ven­ture fund to €250M
In a move that re­flects the in­creas­ing­ly ac­tive role cor­po­rate VCs are play­ing in biotech, Ger­man phar­ma gi­ant Boehringer In­gel­heim is fun­nel­ing an ad­di­tion­al €150 mil­lion in­to its ven­ture fund now to­tal­ing €250 mil­lion.
Along with the cash comes dou­ble the in­vest­ment man­agers, and a sec­ond US-based of­fice in 2018.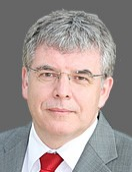 Frank Kalk­bren­ner
Frank Kalk­bren­ner, cor­po­rate VP and head of BIVF, said the new of­fice will al­low Boehringer to "col­lab­o­rate more close­ly with biotech and start­up com­pa­nies on the West Coast."
The Boehringer In­gel­heim Ven­ture Fund (BIVF) will in­vest in star­tups do­ing re­gen­er­a­tive med­i­cine, in­fec­tious dis­ease, and im­muno-on­col­o­gy, among oth­er ar­eas. The ven­ture firm works to spin-out com­pa­nies from acad­e­mia, de­vel­op­ing projects over a five to sev­en-year time pe­ri­od. The fund's staged in­vest­ments start our small at €0.5-3 mil­lion, and can amount to €10-15 mil­lion.
BIVF al­ready has 21 com­pa­nies in its port­fo­lio with a hand­ful of no­table ex­its, in­clud­ing Rigontec (ac­quired by Mer­ck in a deal worth up to €349 mil­lion in 2017).
"The key dif­fer­en­tia­tor for Boehringer In­gel­heim's Ven­ture Fund lies in the close and trust­ed re­la­tion­ships with the port­fo­lios and en­tre­pre­neurs with whom we are priv­i­leged to work with," Kalk­bren­ner said in a state­ment. "Through these con­nec­tions, we've suc­cess­ful­ly de­vel­oped a num­ber of biotech star­tups — from cre­ation to ex­it — and we look for­ward to the ground-break­ing work that lies ahead."
Over the past few years, cor­po­rate VCs have el­bowed their way on to the in­vest­ment scene in biotech, now play­ing a promi­nent role. In our re­cent list of the 50 most ac­tive VC funds in 2017, cor­po­rate VCs made up 22%.