All revved up and ready to roll, Roche is hand­ed the keys to a multi­bil­lion-dol­lar he­mo­phil­ia mar­ket
Roche has a green light to great­ly ex­pand its sales ef­fort be­hind Hem­li­bra, the land­mark he­mo­phil­ia drug that is mak­ing mar­ket­ing life mis­er­able at Shire.
The FDA has rolled out an ap­proval for the glob­al heavy­weight to start sell­ing their drug — a break­through that has nev­er­the­less stirred some un­easi­ness on the safe­ty side — to pa­tients who have yet to de­vel­op fac­tor VI­II in­hibitors. That mar­ket is sev­er­al times larg­er than the ini­tial group Roche gained ac­cess to last year.
The news was wide­ly ex­pect­ed. Roche's ef­fi­ca­cy da­ta — 96% and 97% re­duc­tion in bleeds based on treat­ments de­liv­ered ei­ther week­ly or every two weeks — had al­ready in­spired an­a­lysts to mark this drug down as a po­ten­tial $5 bil­lion a year block­buster. Roche has al­so been fine tun­ing its game plan for the mar­ket­ing team, which has roiled ri­vals at Shire and oth­er fac­tor VI­II play­ers.
That headache will soon be­long to Christophe We­ber, the CEO at Take­da. We­ber, though, had plen­ty of time to run the num­bers on the im­pact on the fran­chise, which they'll con­trol once the Shire buy­out is com­plete.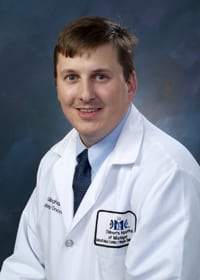 Michael Callaghan
Hem­li­bra is one of the stars of a new cast of drug play­ers for Roche, which needs new mon­ey to re­place some of the old­er rev­enue streams from its ag­ing, un­pro­tect­ed main­stays like Avastin. Roche ex­ecs record­ed rev­enue of 23 mil­lion Swiss francs for the drug in Q1, say­ing they were pleased by the ear­ly trac­tion they were gain­ing.
The drug, though, has a po­ten­tial­ly dan­ger­ous side. Back in the spring Roche alert­ed pa­tient groups to a case in­volv­ing one per­son who de­vel­oped an an­ti-drug an­ti­body to Hem­li­bra, forc­ing them off ther­a­py. It's not near­ly enough to pre­vent reg­u­la­tors from get­ting the break­through drug to pa­tients, but it does cre­ate risk that has to be fac­tored in­to the equa­tion.
"(W)e now have a new class of med­i­cine for the first time in near­ly 20 years," said Michael Callaghan, hema­tol­o­gist, Chil­dren's Hos­pi­tal of Michi­gan, De­troit. "Hem­li­bra can re­duce bleeds, and it of­fers a new sub­cu­ta­neous ad­min­is­tra­tion once week­ly, every two weeks or every four weeks."