Al­ler­gan, Richter prep for FDA OK with pos­i­tive PhI­II for cariprazine in bipo­lar de­pres­sion
Al­ler­gan $AGN and its part­ner Gedeon Richter came out this morn­ing with some af­firm­ing Phase III da­ta of its drug cariprazine, set­ting the duo on track for an add-on FDA OK that could mean big mon­ey for the part­ners.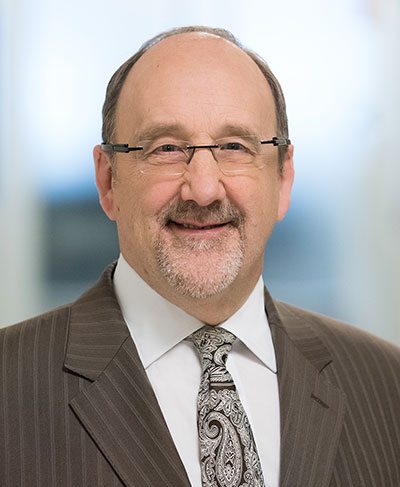 David Nichol­son, Al­ler­gan
The drug, al­ready ap­proved un­der the brand name Vray­lar for schiz­o­phre­nia and man­ic episodes, was test­ed in pa­tients with de­pres­sive episodes as­so­ci­at­ed with bipo­lar 1 dis­or­der. Dur­ing the tri­al, called RGH-MD-53, 493 pa­tients were giv­en ei­ther a 1.5 mg dose of cariprazine, a 3 mg dose, or place­bo. For the pa­tients on the small­er dose, sec­ondary and pri­ma­ry end­points were met, show­ing a sig­nif­i­cant­ly greater im­prove­ment than place­bo for the change from base­line to week 6 on both the pri­ma­ry ef­fi­ca­cy pa­ra­me­ter, the Mont­gomery-As­berg De­pres­sion Rat­ing Scale (p=0.0417), and the key sec­ondary pa­ra­me­ter, Clin­i­cal Glob­al Im­pres­sion Scale-Sever­i­ty (p=0.0417).
Af­ter rack­ing up a late-stage fail­ure last year for bipo­lar pa­tients, the com­pa­nies' re­searchers re­mained dogged­ly de­ter­mined to stick it out. Now they plan to hus­tle an ap­pli­ca­tion to the FDA in search of a po­ten­tial­ly big new ap­proval. Gedeon Richter is on record say­ing this drug could gen­er­ate up to $2 bil­lion in an­nu­al rev­enue. Some an­a­lysts, though, have much more mod­est ex­pec­ta­tions around $200 mil­lion. And that was fur­ther un­der­scored by the FDA's re­cent de­ci­sion to kick back an ap­pli­ca­tion for an added in­di­ca­tion in schiz­o­phre­nia with a refuse-to-file let­ter.
The com­pa­nies al­so not­ed that the drug's ef­fi­ca­cy in bipo­lar 1 de­pres­sion was demon­strat­ed in three pos­i­tive piv­otal tri­als: this re­cent one, and RGH-MD-54 and RGH-MD56. Al­ler­gan said it plans to in­clude da­ta from all three piv­otal tri­als in its sup­ple­men­tal new drug ap­pli­ca­tion or sN­DA to the FDA in the sec­ond half of 2018.
"We are very pleased with the re­sults of our third piv­otal study, which re­in­force the wealth of da­ta sup­port­ing cariprazine as a po­ten­tial treat­ment in adults with bipo­lar de­pres­sion" said David Nichol­son, R&D chief at Al­ler­gan, in a state­ment. "Bipo­lar de­pres­sion is of­ten dif­fi­cult to treat and can be ex­treme­ly de­bil­i­tat­ing for pa­tients. At Al­ler­gan, we are com­mit­ted to de­vel­op­ing treat­ments that ad­dress un­met needs fac­ing peo­ple liv­ing with men­tal ill­ness and are look­ing for­ward to sub­mit­ting an sN­DA for cariprazine for pa­tients suf­fer­ing with bipo­lar I de­pres­sion."