Al­ler­gan, So­sei halt glob­al de­vel­op­ment for Alzheimer's drug fol­low­ing tox­ic re­ac­tion in a non-hu­man pri­mate
Al­ler­gan and So­sei have hit the brakes on an in­ter­na­tion­al de­vel­op­ment pro­gram fea­tur­ing a key Alzheimer's drug fol­low­ing an "un­ex­pect­ed tox­i­col­o­gy find­ing" for one of the non-hu­man pri­mates it test­ed the ther­a­py on.
The drug is HTL0018318, a mus­carinic M1 re­cep­tor ag­o­nist that Al­ler­gan part­nered on when it signed a de­vel­op­ment deal with So­sei's UK sub­sidiary Hep­tares which was worth close to $840 mil­lion, plus bil­lions in po­ten­tial sales bonus­es.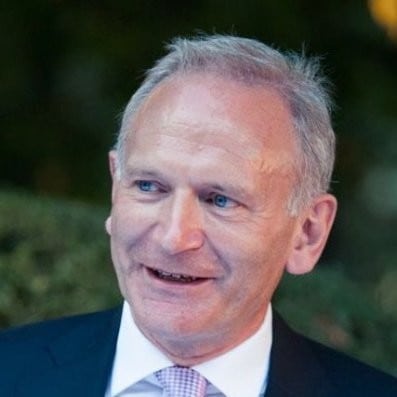 Tim Tasker
Ac­cord­ing to the com­pa­nies, they have sus­pend­ed clin­i­cal work, halt­ing a Phase I study Al­ler­gan is run­ning in the US and a Phase II tri­al in Japan cen­tered on de­men­tia with Lewy bod­ies. Hep­tares has al­ready com­plet­ed a Phase Ib Eu­ro­pean study and that da­ta are be­ing an­a­lyzed now.
Re­searchers did not spell out what kind of tox­ic re­ac­tion was tracked in the an­i­mal study.
The US biotech agreed to pay So­sei $125 mil­lion up­front — with hun­dreds of mil­lions in mile­stones and $50 mil­lion for re­search sup­port — to launch their al­liance in 2016. And this drug was spot­light­ed as one of the most im­por­tant ther­a­pies in the batch. Alzheimer's in spe­cif­ic and cog­ni­tion in gen­er­al, though, re­mains one of the tough­est fields in R&D, fea­tur­ing fre­quent break­downs for in­ef­fec­tive­ness as well as the oc­ca­sion­al dan­ger­ous side ef­fect.
So­sei now ex­pects the de­lay will cost the com­pa­ny a ma­jor mile­stone next year as they re­set the clock on the de­vel­op­ment plan — pro­vid­ed they can un­der­stand what hap­pened in the pri­mate study and if the drug is still safe for pa­tients.
The ju­ry is still out, though, on this drug, which has now been test­ed in more than 300 peo­ple around the world.
"We were very sur­prised to see these re­sults giv­en the safe­ty pro­file HTL0018318 has ex­hib­it­ed across all pre­vi­ous an­i­mal and clin­i­cal stud­ies," not­ed So­sei CMO Tim Tasker. "We are com­mit­ted to work­ing with clin­i­cal in­ves­ti­ga­tors, R&D teams and reg­u­la­to­ry au­thor­i­ties to un­der­stand bet­ter the rea­son for the find­ings from this an­i­mal tox­i­col­o­gy study and so en­able the hu­man clin­i­cal de­vel­op­ment pro­gram with HTL0018318 to con­tin­ue as soon as pos­si­ble."