Al­lied with Penn, Tmu­ni­ty's cell ther­a­py pi­o­neers bag $100M mega-round to back a break­through quest on CAR-T, CRISPR
No­var­tis vet Us­man "Oz" Azam and Penn re­searcher Carl June are two of the ul­ti­mate in­sid­ers in the CAR-T rev­o­lu­tion. They each played promi­nent roles in ad­vanc­ing No­var­tis' break­through ther­a­py Kym­ri­ah to an his­toric first-ever ap­proval. They are now al­lied in an at­tempt to do it all much, much bet­ter with next-gen tech which just at­tract­ed a $100 mil­lion mega-round from an un­con­ven­tion­al group of glob­al glo­biotech in­vestors.
And af­ter stay­ing qui­et for more than a year, they're al­ready in the clin­ic with two open pro­grams, play­ing a key role co-fund­ing a cut­ting-edge cell ther­a­py study at Penn us­ing CRISPR to mod­i­fy im­mune cells.
Azam, you may re­call, head­ed up No­var­tis' cell and gene ther­a­py unit be­fore its spec­tac­u­lar breakup a year and a half ago, as the phar­ma gi­ant man­aged the un­like­ly task of slash­ing its costs while main­tain­ing the lead on get­ting the first CAR-T ther­a­py ap­proved. As the re­struc­tur­ing went in place in the sum­mer of 2016, Azam left and soon af­ter jumped to the Penn spin­out, re­main­ing re­lent­less­ly un­der the radar — un­til to­day.
So what, giv­en the bil­lions of dol­lars be­ing in­vest­ed in I/O, makes Tmu­ni­ty dif­fer­ent from the rest of the grow­ing crowd?
Azam quick­ly ze­roes in on June and the net­work of sci­en­tists at Penn en­list­ed in the ex­clu­sive col­lab­o­ra­tion deal they have to work to­geth­er.
It's the "biotech-like struc­ture that Carl found­ed, that can trans­late these ther­a­pies through the reg­u­la­to­ry hur­dles and in­to clin­i­cal tri­al set­tings" that make one key dif­fer­ence, he says.
Azam of­fered that Tmu­ni­ty along with the Park­er In­sti­tute for Can­cer Im­munother­a­py are fund­ing a new­ly opened — and close­ly watched — tri­al at the Uni­ver­si­ty of Penn­syl­va­nia us­ing CRISPR gene edit­ing tech to mod­i­fy can­cer cells. And he adds there's al­so a clin­i­cal tri­al un­der­way in prostate can­cer they're back­ing as well, with more pro­grams in the pipeline out of Penn.
I asked Azam if there was one key thing he had learned about the field at No­var­tis. His re­ply:
"The big learn­ing I had was link­ing and bring­ing to­geth­er trans­la­tion­al med­i­cine and man­u­fac­tur­ing as soon as pos­si­ble."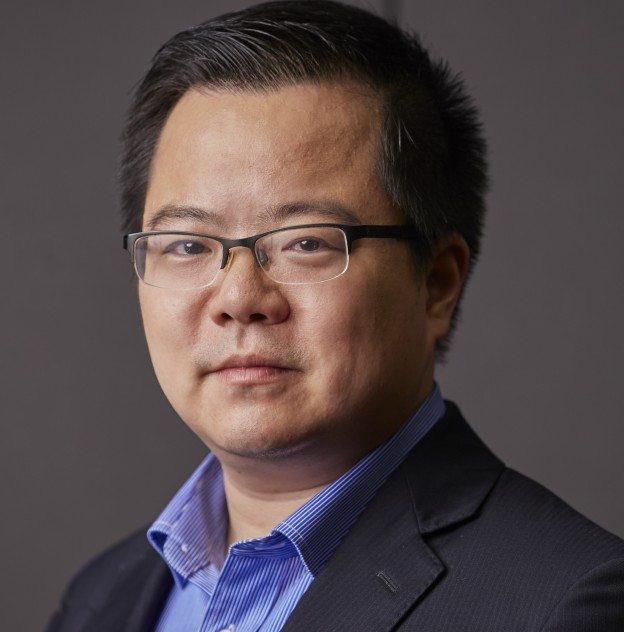 Jiang Zhang
The jour­ney from proof-of-con­cept to com­mer­cial­iza­tion was just 7 years, he adds. "That's pret­ty breath­tak­ing." And do­ing it re­quired a quick leap from ear­ly clin­i­cal de­vel­op­ment in trans­la­tion­al med­i­cine and "em­brac­ing man­u­fac­tur­ing and tech­ni­cal com­pe­ten­cies ear­ly on. That's been the biggest chal­lenge for the field. Not just aca­d­e­m­ic set­ting suc­cess, but mak­ing prod­ucts."
The in­vestors in­clude:
— Gilead, the new own­er of CAR-T play­er Kite, which has vowed to stay in the fore­front of new tech in the space.
— The Park­er In­sti­tute, the non­prof­it re­search group backed by Face­Book bil­lion­aire Sean Park­er, out to spark new brush­fires of in­no­va­tion.
— Ping An Ven­tures, the ven­ture arm of the Glob­al For­tune 500 Chi­nese in­sur­ance out­fit, which al­so backed Shang­hai-based In­novent Bi­o­log­ics.
— And Be The Match Bio­Ther­a­pies, with the seed round in­vestors at the Uni­ver­si­ty of Penn­syl­va­nia and Lil­ly Asia Ven­tures.
"We were al­so at­tract­ed to the glob­al po­ten­tial of the pipeline, es­pe­cial­ly the T cell ther­a­pies in on­col­o­gy in Chi­na, as well as the scope be­yond on­col­o­gy in­to au­toim­mune and in­fec­tious dis­eases, as we be­gin to ex­pand our in­vest­ment port­fo­lio," said Jiang Zhang, man­ag­ing part­ner of Ping An Ven­tures.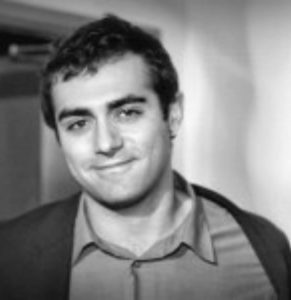 Michael Polan­sky
I asked the Park­er In­sti­tute why they de­cid­ed to help bankroll the com­pa­ny, and got a re­sponse from Michael Polan­sky, pres­i­dent of the Park­er Group and mem­ber of the Park­er In­sti­tute for Can­cer Im­munother­a­py Board of Di­rec­tors:
As you know Carl June at the Uni­ver­si­ty of Penn­syl­va­nia is such a gi­ant in the field of cell ther­a­py and CAR-T, such a pi­o­neer, which is why we want­ed to bring him on as a di­rec­tor at the Park­er In­sti­tute. His lead­er­ship and in­sight in­to the field of cell ther­a­py are in­valu­able.

With him as sci­en­tif­ic founder of Tmu­ni­ty, that gave us a lot of con­fi­dence that the tech­nol­o­gy and the sci­ence will be top tier. And from what we've seen there's no ques­tion that they have a sol­id plan for de­vel­op­ing the next wave of suc­cess­ful cell and gene ther­a­pies, re­al­ly trans­lat­ing those the dis­cov­er­ies so they can be de­vel­oped in­to ther­a­pies at an ac­cel­er­at­ed pace to help more can­cer pa­tients faster.
So far, the biotech has made all of two an­nounce­ments, start­ing with Azam's ar­rival and end­ing with Mike Chris­tiano's move to the BD side of the busi­ness af­ter play­ing a sim­i­lar role in No­var­tis.
Now that the A round is in, Azam says he can start re­cruit­ing, build­ing up the small team as they con­tin­ue to work with top in­ves­ti­ga­tors at Penn on the re­search, tech­nol­o­gy and clin­i­cal tri­als.
"It's a great space to be in now," he says, "and will be for decades to come."