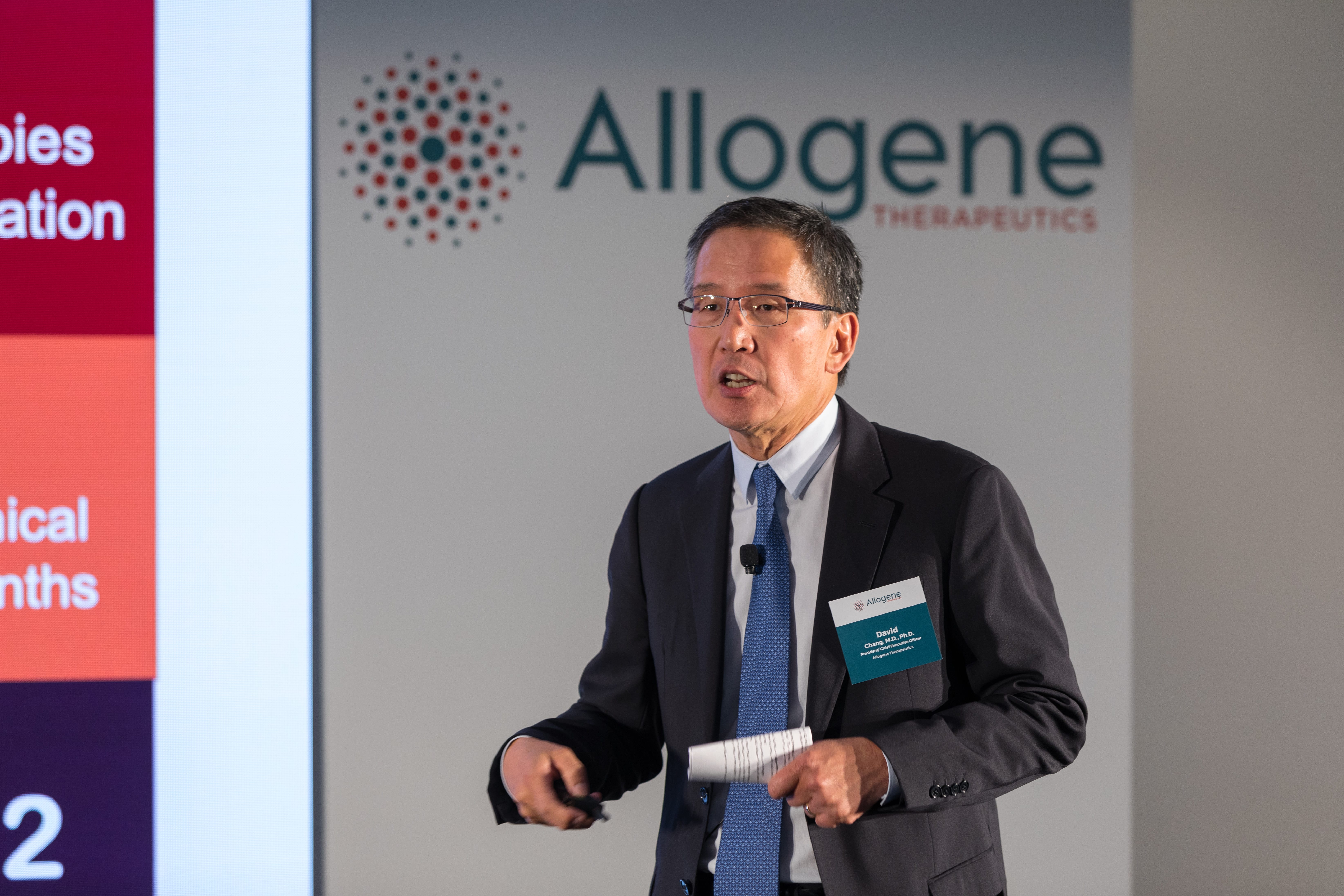 David Chang (Jeff Rumans for Endpoints News)
Al­lo­gene, Over­land plot speedy Asia play for off-the-shelf CAR-T with $117M joint ven­ture
David Chang got a good look at what it takes to bring CAR-T ther­a­py to Chi­na and Asia mar­kets when he and Arie Bellde­grun struck a deal with Fo­s­un Phar­ma to form a joint ven­ture around its pi­o­neer­ing lym­phoma treat­ment — which would come to be known as Yescar­ta — in 2017, just af­ter sub­mit­ting a BLA to the FDA.
With Al­lo­gene, the duo's high pro­file start­up aimed at de­liv­er­ing off-the-shelf CAR-T, he's do­ing the same.
"With cell ther­a­py, there is a con­tin­u­ous ef­fort to em­ploy the next gen­er­a­tion tech­nol­o­gy and re­fine what we're do­ing," Chang told End­points News, ex­plain­ing his reser­va­tions on a sim­ple out-li­cens­ing mod­el.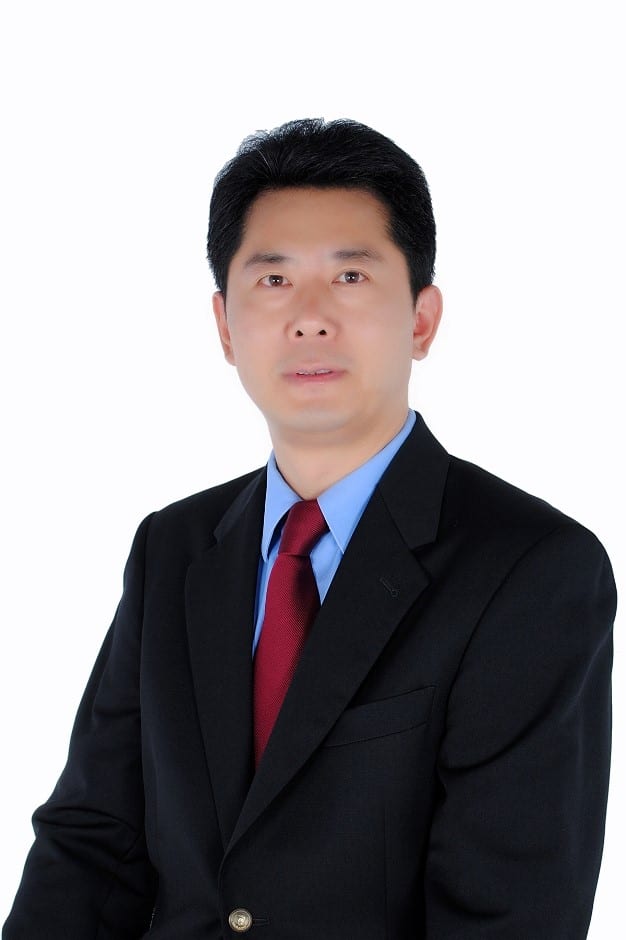 Hua Mu
Al­lo­gene's part­ner of choice is Over­land Phar­ma­ceu­ti­cals, the well-heeled Hill­house start­up that en­tered the stage just days ago and al­ready un­veiled a sim­i­lar deal with ADC Ther­a­peu­tics. Over­land is pour­ing $117 mil­lion in­to Al­lo­gene Over­land Bio­pharm, $40 mil­lion in the form of an up­front to Al­lo­gene and the rest in­ject­ed straight in­to JV op­er­a­tions.
Con­trast that with the $20 mil­lion that Fo­s­un com­mit­ted to set up shop with Kite, and you can de­duce just how far the cell ther­a­py space in Chi­na has come.
Hua Mu, in­ter­im CEO and CMO of Over­land, would know. Dur­ing his stint at WuXi AppTec be­fore even­tu­al­ly land­ing a ven­ture part­ner role at Hill­house, he was in­volved in the dis­cus­sions with Juno that even­tu­al­ly gave birth to JW Ther­a­peu­tics — and de­spite the promis­ing clin­i­cal da­ta and clear need, both sides had ques­tions. Juno made it clear they wouldn't want to get in un­less Chi­na start­ed reg­u­lat­ing CAR-T as a drug rather than med­ical tech­nol­o­gy; WuXi wasn't en­tire­ly sure cell ther­a­py is a vi­able class of med­i­cine.
Af­ter a sweep­ing reg­u­la­to­ry re­form and a cou­ple of FDA ap­provals lat­er, the ques­tions have now changed. The lead pro­grams at Fo­s­un Kite and JW are both un­der re­view in Chi­na with OKs ex­pect­ed im­mi­nent­ly. It's a mat­ter of who can get it and how fast.
"So there's no doubt about cell ther­a­py as a vi­able new ther­a­py," Mu said. "The ques­tion is how to make it bet­ter, how to make it more ap­plic­a­ble, how to make it more use­ful to ad­dress the un­met med­ical need."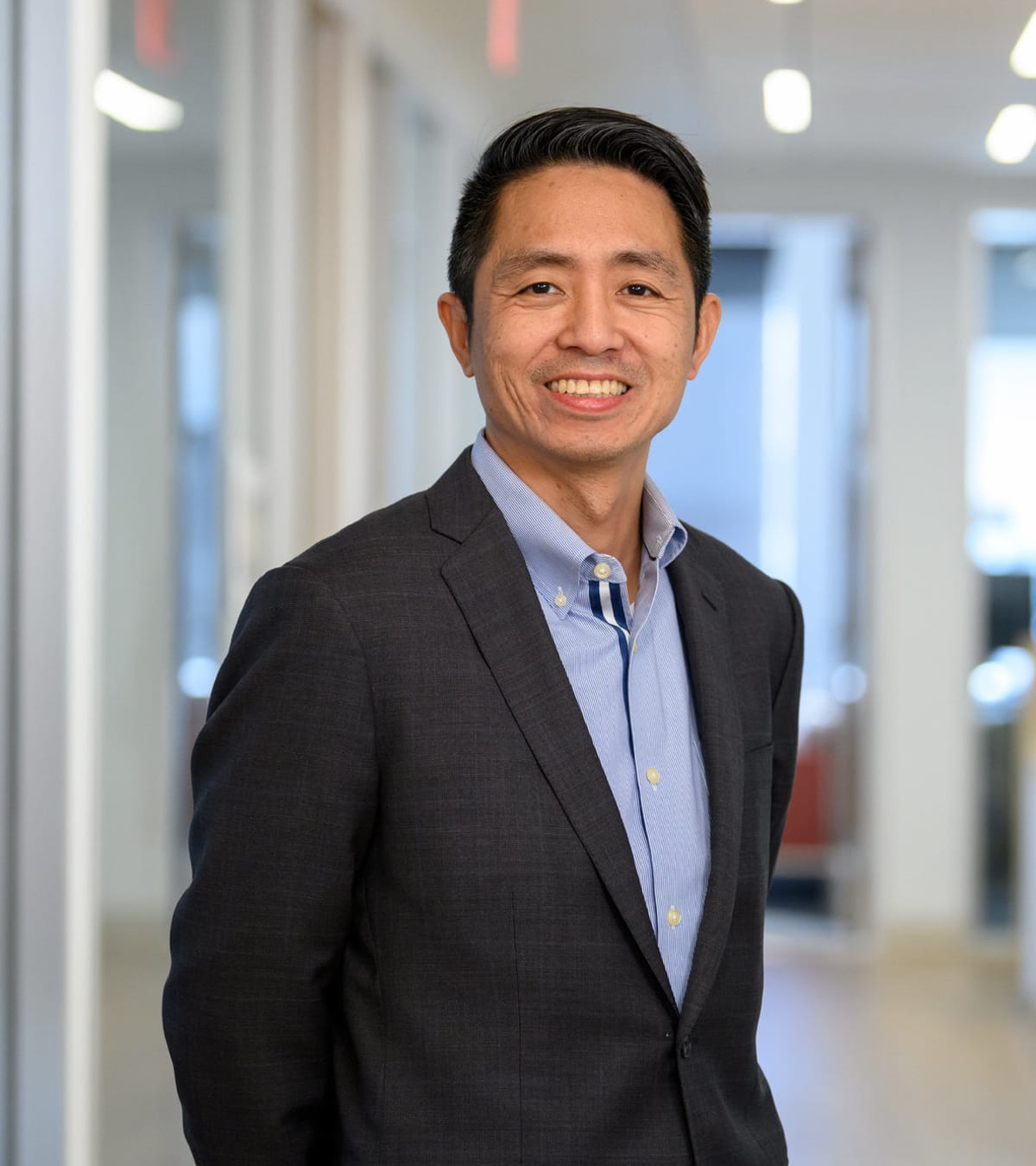 Ed Zhang
The promise of en­gi­neer­ing healthy donor cells to re­place the first-gen­er­a­tion, per­son­al­ized ap­proach ap­peared to of­fer the an­swer. Lin­ger­ing un­cer­tain­ty re­gard­ing cell ther­a­py im­por­ta­tion means it will take time to sort out how pre­cise­ly to get the drug ma­te­r­i­al to pa­tients, but the part­ners are al­so start­ing at an ear­li­er stage of de­vel­op­ment.
Since Al­lo­gene's lead pro­gram in BC­MA has just gen­er­at­ed ini­tial Phase I da­ta, Chang still sees op­por­tu­ni­ties to in­clude come Chi­nese pa­tients in its piv­otal study down the line. Aside from that, it's hand­ed over three oth­er cell ther­a­py con­structs tar­get­ing CD70, FLT3 and DLL3 to treat a num­ber of both hema­to­log­ic and sol­id tu­mors.
Over­land has al­so se­cured rights in Tai­wan, South Ko­rea and Sin­ga­pore, giv­ing the com­pa­ny plen­ty to work on while talk­ing to reg­u­la­tors and ex­plor­ing lo­cal man­u­fac­tur­ing in Chi­na.
Hill­house's pres­ence in the re­gion, span­ning hos­pi­tal net­works, reg­u­la­to­ry tact, clin­i­cal ex­pe­ri­ence, CMC knowhow as well as sales and dis­tri­b­u­tion mus­cle, was a big part of why Over­land won over many oth­er bid­ders af­ter all.
For Over­land, the kind of in­dus­tri­al scale pro­duc­tion that al­lo­gene­ic cell ther­a­py en­ables — with each batch pro­duc­ing enough prod­ucts for 100 pa­tients and a turn­around time shrunk from weeks to days — fits well with the large, price-con­scious mar­ket that it's try­ing to ad­dress.
"From cost of man­u­fac­tur­ing to ef­fi­cien­cy, I think al­lo­gene­ic brings a dif­fer­ent ball game," said Ed Zhang, who's dou­bling as chief busi­ness of­fi­cer and chief op­er­at­ing of­fi­cer.
And if every­thing goes well, it will be ball game plays out in Asia al­most in re­al-time as it does in the US and Eu­rope.