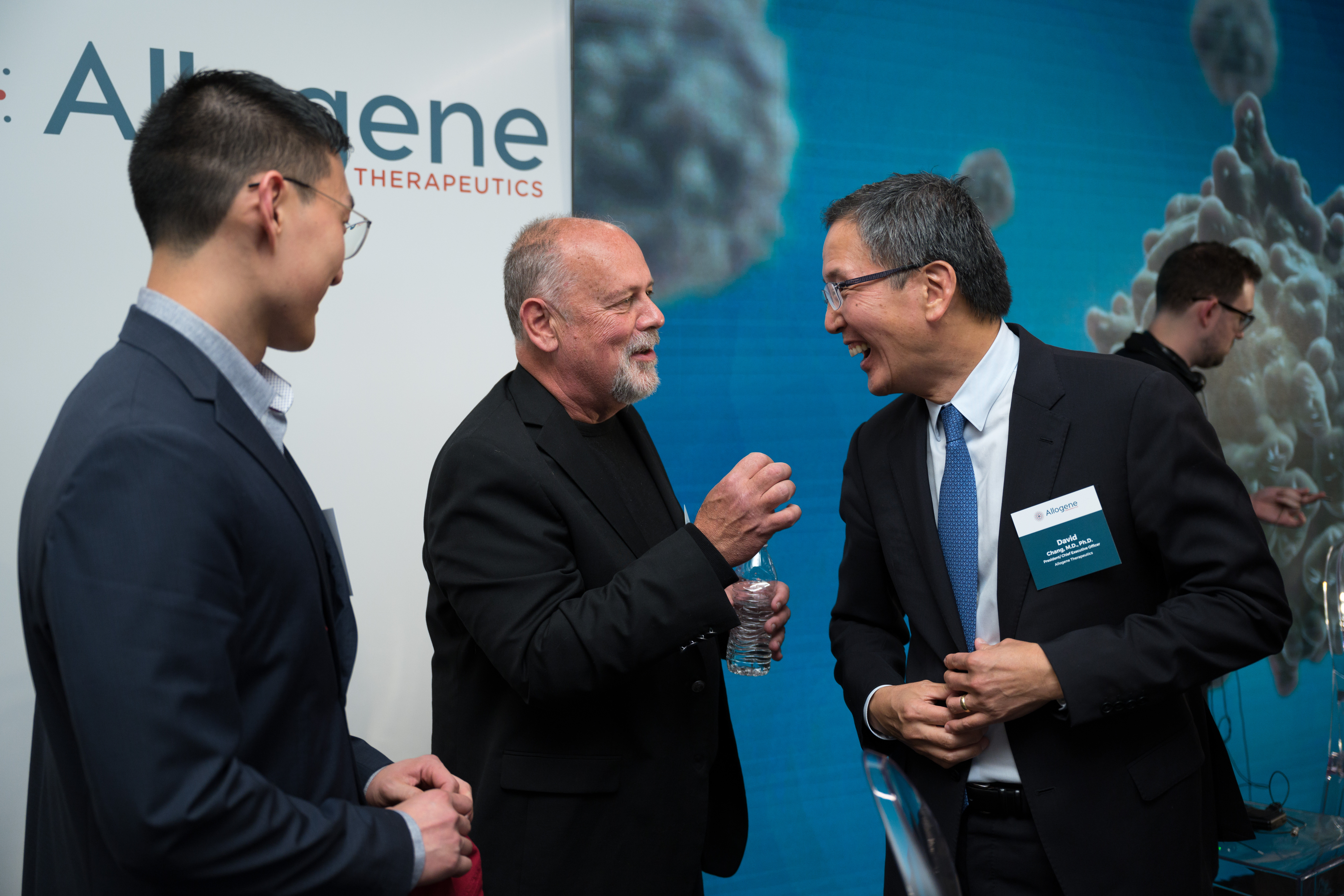 John Carroll with David Chang, Allogene CEO (Credit: Jeff Rumans Photography)
Al­lo­gene takes the stage in New York to go deep on its off-the-shelf cell ther­a­pies — de­clar­ing a first for sol­id tu­mors
NEW YORK — In most cases, a biotech like Allogene would wait until the next big science conference to offer its latest series of snapshots of its data. But most biotechs aren't like Allogene, where the veteran leaders from Kite garnered a substantial number of kudos over the years for their in-depth reviews of the company's progress.
So on Tuesday, the leaders at Allogene converged on Manhattan once again to give a detailed breakdown of their latest steps forward, looking to stay out front in the busy off-the-shelf cell therapy arena, keep a clean bill of health on the safety front and prove that they can not only match the autologous pioneers they helped create but make the all-important leap into solid tumors. It's another step forward in a journey that has a long way to go before even the first big regulatory finish lines appear on the track. But for CEO David Chang, who spent some time with me running through the data ahead of the Tuesday session, it all amounts to forward momentum toward the desired goal.
Premium subscription required
Unlock this article along with other benefits by subscribing to one of our paid plans.