Al­loy and Pyx­is spin out new 'com­pa­ny' around high-risk I/O, im­munol­o­gy tar­gets
When CEO Lara Sul­li­van and the team at Pyx­is sat down in 2019 to see which of the many tar­gets from Thomas Gajew­s­ki's im­muno-on­col­o­gy lab they would try to drug, there were too many for any start­up to pur­sue at once. They pri­or­i­tized the tar­gets they thought had the best chance of suc­cess, leav­ing the rest for some fu­ture date.
That date came soon­er than ex­pect­ed. Last year, the team at Al­loy Ther­a­peu­tics —the con­glom­er­ate of biotech ser­vices, tech­nolo­gies and spin­outs backed by bil­lion­aire in­vestor Pe­ter Thiel — got wind of all that Pyx­is was leav­ing on the ta­ble. Now, the two are spin­ning out a new com­pa­ny, Ky­ma Ther­a­peu­tics, ded­i­cat­ed to find­ing an­ti­bod­ies that can hit two of the high-risk tar­gets, po­ten­tial­ly open­ing up paths to treat­ments in can­cer and im­munol­o­gy.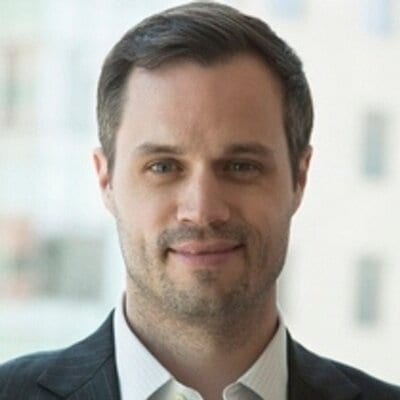 Errik An­der­son
"We would de­scribe Pyx­is as a very tar­get-rich com­pa­ny. They have a great pipeline of their own mol­e­cules and they had a whole bunch of re­al­ly good, oth­er in­ter­est­ing tar­get ideas and they weren't go­ing to be able to pros­e­cute all of them in 2020," Al­loy CEO Errik An­der­son told End­points News. So An­der­son's team said, "Hey, we've got in­fra­struc­ture, where we could pros­e­cute those tar­gets quick­ly — make hu­man mon­o­clon­al an­ti­bod­ies and test them in a re­al­ly ef­fi­cient way."
The sec­ond spin­out Al­loy has launched in the past year, Ky­ma is for now ef­fec­tive­ly a well-brand­ed part­ner­ship mas­querad­ing as a biotech com­pa­ny. It has no full-time em­ploy­ees and is gov­erned by a "joint-steer­ing com­mit­tee." Its op­er­a­tion con­sists main­ly of Al­loy us­ing its hu­man­ized mice to de­vel­op an­ti­bod­ies against Pyx­is tar­gets and then send­ing the an­ti­bod­ies back to Pyx­is for test­ing — rough­ly the same out­line that now gov­erns hun­dreds of col­lab­o­ra­tions across the in­dus­try.
An­der­son, though, said the le­gal frame­work gives them greater flex­i­bil­i­ty than they would un­der a nor­mal part­ner­ship, al­low­ing both sides to avoid tire­some ne­go­ti­a­tions. They can add new tar­gets as they go, and they can de­cide down the road as new da­ta ar­rive whether Pyx­is should re­ab­sorb Ky­ma and de­vel­op the an­ti­bod­ies in-house, or whether they should even­tu­al­ly raise cap­i­tal, hire a few em­ploy­ees, and launch Ky­ma as a full-fledged com­pa­ny.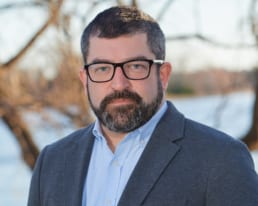 Chris Pacheco
Chris Pacheco, a ven­ture part­ner at Al­loy's ven­ture stu­dio 82VS, said the for­mat al­lows them to de­vel­op the sci­ence fur­ther be­fore putting re­al mon­ey be­hind it.
"It's to test out these hy­pothe­ses," he told End­points. "Get to a place where you ac­tu­al­ly have as­sets in hand and ac­tu­al bi­o­log­i­cal da­ta to sup­port it, as op­posed to just build­ing a team around con­cepts on pa­per."
Pyx­is was launched to go af­ter new im­muno-on­col­o­gy tar­gets dis­cov­ered in Gajew­s­ki's lab, tak­ing the field out of PD-1, CT­LA4, LAG-3 and TIG­IT and in­to new, un­chart­ed, acronymic ter­rain. But the com­pa­ny has yet to dis­close any of those tar­gets.
Sim­i­lar­ly, Al­loy is stay­ing tight-lipped on Ky­ma. An­der­son said on­ly that one tar­get was in im­muno-on­col­o­gy and one tar­get was for im­munol­o­gy, that nei­ther had been tar­get­ed in the clin­ic yet and that both were de­signed to help "non-re­spon­ders." Would that mean can­cer pa­tients non-re­spon­sive to PD-1?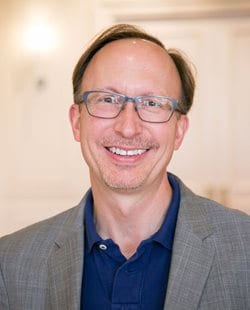 Thomas Gajew­s­ki
"Po­ten­tial­ly yes," he said. "Or per­haps even oth­er mech­a­nis­tic non-re­spon­ders, when you un­der­stand the mech­a­nism of non-re­sponse."
A minute lat­er, he added: "Imag­ine your im­mune cells don't work the way they should."