Al­ny­lam makes a bull case for PhI­II-ready por­phyr­ia drug, but shares sink any­way
Al­ny­lam to­day of­fered some de­tails on the da­ta it has gath­ered from a small, ear­ly-stage study of givosir­an for rare cas­es of por­phyr­ias. The da­ta pro­vide some in­sights on the ther­a­py's pos­i­tive im­pact in pre­vent­ing fresh at­tacks, but the biotech's shares $AL­NY were down 3.6% in af­ter­noon trad­ing as an­a­lysts looked through the num­bers and pon­dered the dura­bil­i­ty of a re­cent run-up in the stock price.
There were on­ly nine pa­tients in the three drug co­horts, but re­searchers say they were able to track a 63% drop in the num­ber of at­tacks com­pared to the run-in pe­ri­od of the study.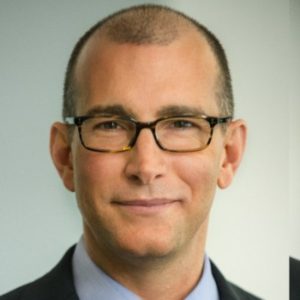 Jeff Miller, Al­ny­lam
The drug is de­signed to switch off ALAS1 mR­NA and slash lev­els of aminole­vulin­ic acid (ALA) and por­pho­bilino­gen (PBG) tied to the at­tacks and chron­ic symp­toms of the dis­ease. The worst cas­es are treat­ed with in­ject­ed hemin, which has its own known side ef­fects. There are no drugs for this con­di­tion.
Al­ny­lam con­firmed that the one death tracked in the study was in a drug arm, not­ing:
Ex­clud­ing por­phyr­ia at­tacks, three pa­tients had four SAEs; none were as­sessed as re­lat­ed to study drug. As pre­vi­ous­ly re­port­ed, one death oc­curred in a pa­tient in co­hort 3 in the givosir­an arm due to he­m­or­rhag­ic pan­cre­ati­tis com­pli­cat­ed by a pul­monary em­bolism and fol­low­ing a re­cent hos­pi­tal­iza­tion for bac­teremia; the death was con­sid­ered to be un­like­ly re­lat­ed to study drug by the in­ves­ti­ga­tor and the study's Safe­ty Re­view Com­mit­tee.
Pro­gram man­ag­er Jeff Miller al­so re­con­firmed plans to launch a piv­otal Phase III study lat­er this year. Givosir­an's im­por­tance to Al­ny­lam grew sig­nif­i­cant­ly af­ter the biotech an­nounced in March that it had to scrap its num­ber two drug in the pipeline due to pa­tient deaths. RNAi ther­a­pies have had a mixed record on the safe­ty side.