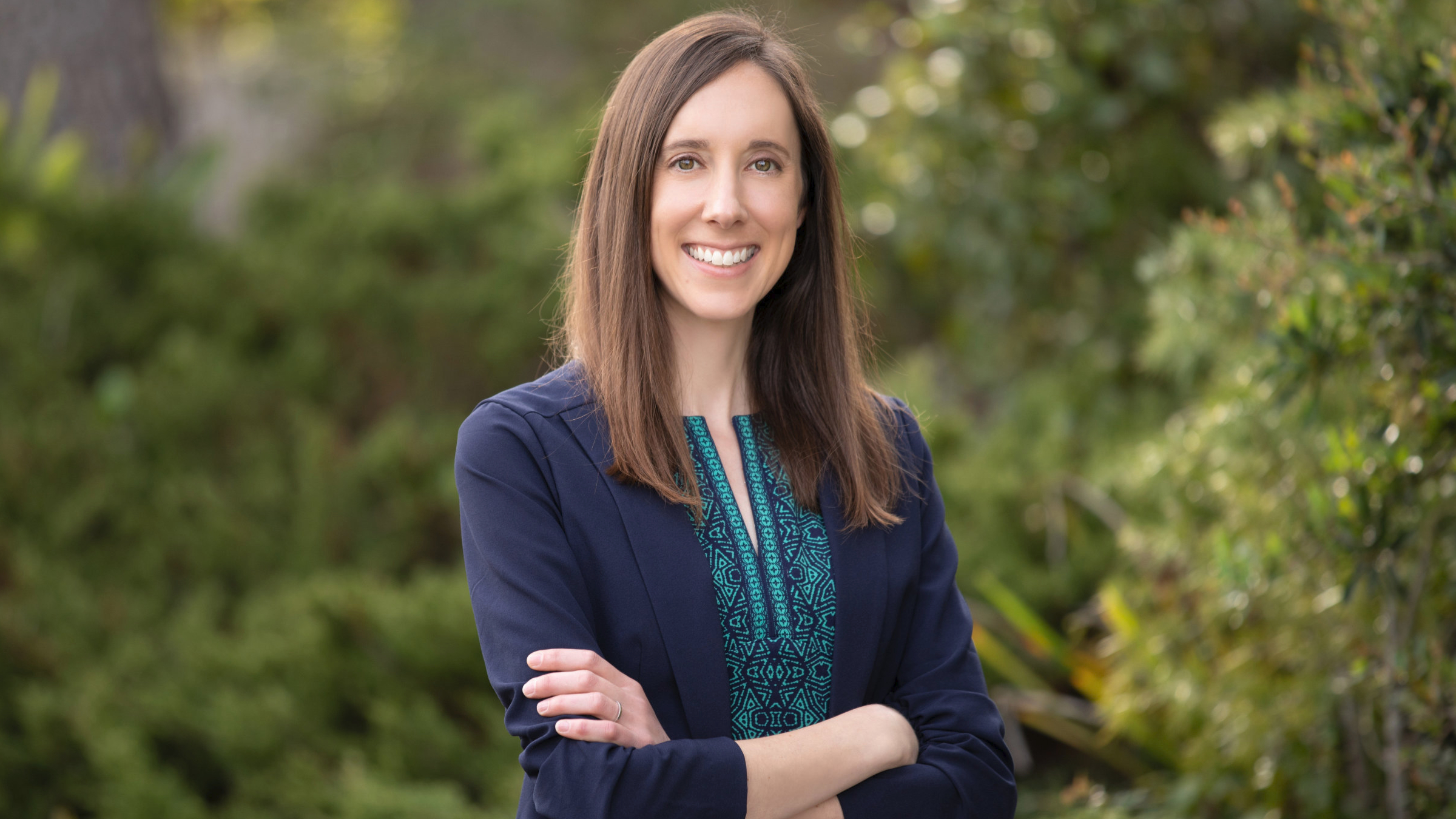 Rachel Haurwitz, Caribou president and CEO
Along­side tiny da­ta drop, Cari­bou plans dose es­ca­la­tion for its first off-the-shelf CAR-T tri­al
In May, Cari­bou Bio­sciences shared im­pres­sive ear­ly da­ta on its first tri­al for an off-the-shelf CAR-T ther­a­py, dis­clos­ing that four of five pa­tients suf­fer­ing from B cell non-Hodgkin's lym­phoma had a com­plete re­sponse.
With its EHA pre­sen­ta­tion com­ing up Sat­ur­day, the Jen­nifer Doud­na-found­ed biotech has un­wrapped more da­ta on its lead can­di­date. As of May, the biotech has re­sults from one more pa­tient in its Phase I tri­al — a sixth pa­tient who had an ini­tial com­plete re­sponse, but saw their can­cer progress three months af­ter re­ceiv­ing the CAR-T in­fu­sion.
Two oth­er pa­tients in the tri­al al­so reached com­plete re­sponse un­til the can­cer pro­gressed at six months af­ter treat­ment. On the oth­er hand, one pa­tient in the tri­al has had on­go­ing com­plete re­sponse for twelve months.
Num­bers-wise, that puts Cari­bou's an­ti-CD19 CAR-T ther­a­py at six of six pa­tients re­spond­ing to the treat­ment and two of five with com­plete re­sponse at the six-month mark.
When asked about dura­bil­i­ty, Cari­bou pres­i­dent and CEO Rachel Hau­r­witz told End­points News: "We're en­cour­aged that at this point we see a 40% 6-month CR rate — I think that's quite promis­ing. I rec­og­nize this is a small num­ber of pa­tients and ear­ly da­ta, so [dura­bil­i­ty] is ob­vi­ous­ly some­thing we are con­tin­u­ing to keep an eye on.
"It's al­so why we're dose-es­ca­lat­ing to dose lev­el two with a spe­cif­ic fo­cus on dura­bil­i­ty," Hau­r­witz con­tin­ued.
In­vestors did not feel the same way. Cari­bou's stock $CR­BU had been trad­ing up around 30% since the first news dropped in May, though all in all it has dropped more than 40% since the Berke­ley, CA-based biotech went pub­lic in Ju­ly. In re­ac­tion to this up­dat­ed da­ta, Cari­bou was trad­ing down over 16% be­fore the mar­kets opened. Soon af­ter the mar­kets opened, Cari­bou fell be­low where it was pri­or to the May an­nounce­ment, down 34% from one day ago.
SVB an­a­lysts had a less re­ac­tionary view, main­tain­ing that Cari­bou's can­di­date was "ear­ly but com­pet­i­tive, though de­bate rages on dura­bil­i­ty." SVB's Mani Foroohar and Rick Bi­enkows­ki wrote:
Ques­tions around ex­pan­sion/PK ki­net­ics con­tin­ue to sim­mer be­neath the sur­face, but our view is that this up­date shows enough ev­i­dence of clin­i­cal ef­fi­ca­cy with a mod­est ab­solute dose yield­ing a small tail of per­sis­tent cells.
Mov­ing for­ward, the biotech will test a sec­ond dose lev­el that has twice the num­ber of CAR-T cells as the first.
Safe­ty-wise, four of the six pa­tients suf­fered from grade 3 ad­verse events, with three in­stances of low white blood cell counts, one of neu­trope­nia and one of ICANS.
Un­like au­tol­o­gous CAR-T ther­a­pies avail­able now, al­lo­gene­ic CAR-T ther­a­pies don't have to be made with the T cells of each in­di­vid­ual pa­tient. In a cli­mate where doc­tors have to weigh which pa­tients get per­son­al­ized CAR-T ther­a­py and which don't, as re­port­ed by STAT News, an off-the-shelf can­cer treat­ment would be a colos­sal break­through.
A host of oth­er biotechs are work­ing on off-the-shelf CAR-T ther­a­pies. On Wednes­day, Pre­ci­sion Bio­Sciences an­nounced in­ter­im Phase I/II re­sults on its an­ti-CD19 ther­a­py that fea­tured se­ri­ous safe­ty con­cerns and four pa­tient deaths. While Pre­ci­sion said it is head­ed to the FDA lat­er this year and aims to be­come the first al­lo­gene­ic CAR-T ap­proved, one an­a­lyst called the biotech's pipeline "lack­lus­ter."
Fol­low­ing a three-month clin­i­cal hold, Al­lo­gene restart­ed clin­i­cal tri­als for its off-the-shelf CAR-Ts in Jan­u­ary of this year. The biotech has a Phase II tri­al in re­lapsed/re­frac­to­ry large B cell lym­phoma planned for this year.
Ac­cord­ing to Cari­bou, what makes its ther­a­py dif­fer­ent is its ad­di­tion­al PD-1 knock­out, which is meant to make the treat­ment last longer. It al­so us­es a CRISPR sys­tem known as chRD­NA, pro­nounced as "chardon­nay," which is sup­posed to be more spe­cif­ic and pre­vent un­want­ed mu­ta­tions — the con­cern that re­sult­ed in Al­lo­gene's clin­i­cal hold.
The chRD­NA method us­es DNA-RNA hy­brid guides to di­rect the nu­cle­ase, the DNA cut­ter, to its lo­ca­tion, where­as ear­li­er ver­sions of CRISPR fea­tured RNA-on­ly guides. "It's the in­clu­sion of DNA in the guides that dra­mat­i­cal­ly im­proves the speci­fici­ty of genome edit­ing," Hau­r­witz said.
Cari­bou could en­roll up to 50 pa­tients on its ANTLER Phase I tri­al, though the biotech said it is not dis­clos­ing the cur­rent num­ber of pa­tients it has en­rolled. Hau­r­witz said vague­ly that the biotech will dis­close ad­di­tion­al tri­al da­ta be­fore the end of the year.
This ar­ti­cle has been up­dat­ed with ad­di­tion­al in­for­ma­tion on the tri­al and stock and an­a­lyst re­ac­tions, as well as to clar­i­fy when Cari­bou went pub­lic.