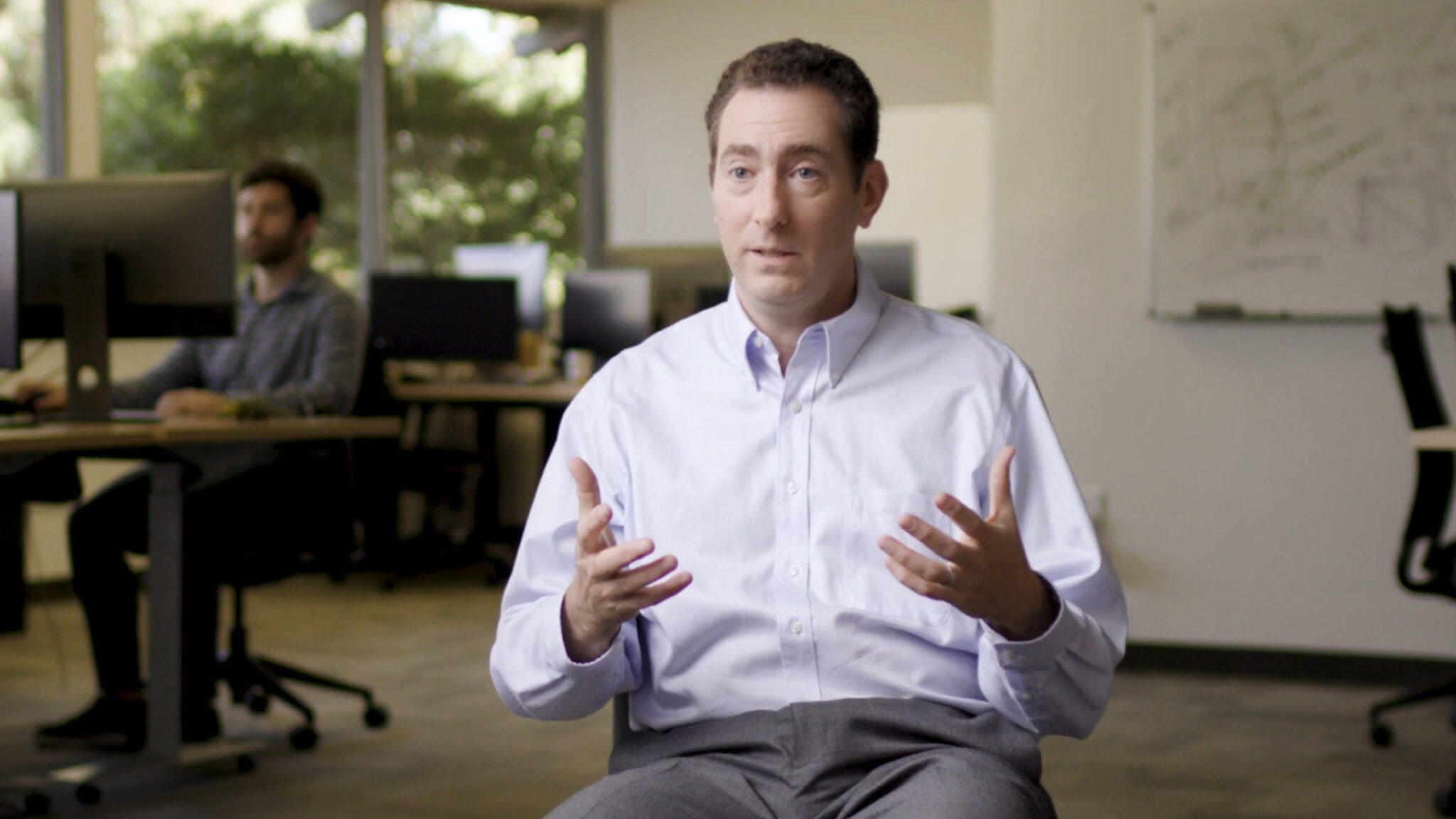 Amit Etkin, Alto Neuroscience CEO (Alto via Vimeo)
Al­to Neu­ro­science bags $25M for four Phase II drugs
An­oth­er $25 mil­lion is flow­ing the way of a Cal­i­for­nia biotech at­tempt­ing to fix the "tri­al and er­ror" sys­tem in neu­ro­science drug R&D.
Al­to Neu­ro­science picked up the cap­i­tal from Al­pha Wave Ven­tures via an ex­ten­sion to its Se­ries B, bring­ing to­tal eq­ui­ty raised to $100 mil­lion since the start­up's 2019 found­ing. The biotech al­so re­cent­ly signed up for a $35 mil­lion cred­it fa­cil­i­ty.
All that cap­i­tal will help the biotech in­ves­ti­gate four drugs through four Phase II read­outs, Al­to said Mon­day morn­ing. That means enough mon­ey to keep the lights on in­to 2025, a year longer than pro­ject­ed un­der the orig­i­nal Se­ries B close.
Co-found­ing CEO Amit Etkin told End­points News the fund­ing will al­so sup­port Phase I stud­ies this year to get a bet­ter un­der­stand­ing of how the biotech's drug can­di­dates work, what dos­es to bring for­ward and which in­di­ca­tions to test them in across more Phase II stud­ies in the next two years.
The ap­prox­i­mate­ly 50-em­ploy­ee start­up hopes to move past the "tri­al and er­ror" ap­proach of neu­ro­science drug de­vel­op­ment, per­haps most rec­og­niz­able by the lengths pa­tients have to go through to find the de­pres­sion meds that ac­tu­al­ly work for them.
To do so, Al­to is pair­ing a trove of da­ta on EEG ac­tiv­i­ty, ge­net­ics, be­hav­ioral task mea­sure­ments and oth­er fac­tors to see which of its drugs fits best with pa­tients who have de­pres­sion, post-trau­mat­ic stress dis­or­der and oth­er men­tal health con­di­tions. The com­pa­ny's ar­ti­fi­cial in­tel­li­gence plat­form homes in on three buck­ets: cog­ni­tion, emo­tion and sleep.
Ear­li­er this month, the biotech tout­ed open-la­bel Phase IIa re­sults for its lead de­pres­sion as­set, AL­TO-100, which were sta­tis­ti­cal­ly sig­nif­i­cant as both a sin­gle ther­a­py and ad­junc­tive.
The goal is to get at least one of its drugs in­to Phase III, which would like­ly re­quire an­oth­er cap­i­tal in­fu­sion, the CEO said.
"We are en­cour­aged by their unique ap­proach backed by over a decade of hu­man da­ta ex­plor­ing brain mech­a­nisms and pa­tient het­ero­gene­ity," Al­pha Wave man­ag­ing di­rec­tor Chris Dim­itropou­los, who's join­ing the Al­to board, said in a state­ment. "The re­cent pos­i­tive clin­i­cal re­sults in de­pres­sion pro­vide con­fi­dence that a pre­ci­sion ap­proach in this field is achiev­able and like­ly to dri­ve bet­ter out­comes for pa­tients."
The lead­er­ship team in­cludes Etkin, the CEO and a Stan­ford pro­fes­sor; co-founder and chief strat­e­gy of­fi­cer Dan Se­gal (for­mer ex­ec­u­tive of neu­ro­science com­pa­ny To­tal Brain); CMO Adam Savitz (af­ter 10 years at Janssen); co-founder and da­ta sci­ence chief Wei Wu; CFO Nick Smith and COO Mikael Elias­son.
Etkin said the biotech works di­rect­ly with clin­i­cal tri­al sites and doesn't use con­tract re­search or­ga­ni­za­tions so it can keep costs down. The com­pa­ny will an­nounce an­oth­er per­son to its lead­er­ship team soon, he said.