AM­AG ex­pands ma­ter­nal health pipeline, bags late-stage or­phan drug for $12.5M
AM­AG Phar­ma has had three years to study Velo Bio's one and on­ly ma­ter­nal health drug up close as a de­vel­op­ment part­ner for the past few years. And now that a Phase IIb/II­Ia is un­der­way, AM­AG has de­cid­ed it wants the whole pro­gram for it­self.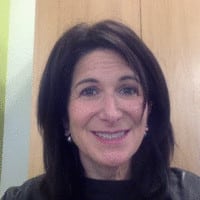 Julie Krop
The drug, which treats se­vere preeclamp­sia in preg­nant women, on­ly costs $12.5 mil­lion up­front. The price tag on it starts shoot­ing up de­pend­ing on per­for­mance: add $35 mil­lion for an FDA ap­proval, up to $240 mil­lion in ag­gre­gate sales mile­stone, plus an ad­di­tion­al $10 mil­lion fee to a pre­vi­ous li­cen­sor con­tin­gent on those sales. All of this is on top of the $10 mil­lion AM­AG hand­ed over in 2015 for the op­tion to ac­quire the pro­gram in the first place.
Waltham, MA-based AM­AG es­ti­mates that preeclamp­sia — a con­di­tion char­ac­ter­ized by high blood pres­sure and could lead to or­gan dam­age in the ba­by — af­fects around 140,000 preg­nant women in the US, and that digox­in im­mune Fab (now AM­AG-423) can be a bil­lion-dol­lar ad­di­tion to their women's health port­fo­lio.
"In a re­cent­ly pub­lished re­view ar­ti­cle, da­ta was sum­ma­rized that strong­ly sup­port a po­ten­tial role of EDLFs in the patho­gen­e­sis of preeclamp­sia," said Julie Krop, AM­AG's chief med­ical of­fi­cer and EVP of de­vel­op­ment. "DIF is a poly­va­lent an­ti­body in­tend­ed to bind to EDLFs and re­move them from cir­cu­la­tion. We be­lieve that de­creas­ing EDLFs may im­prove vas­cu­lar func­tion and lead to bet­ter post-de­liv­ery out­comes in af­fect­ed moth­ers and ba­bies."
AM­AG will now take over the piv­otal tri­al from Vela Bio, which is based in Re­search Park Tri­an­gle, NC, with an eye to ac­cel­er­at­ing pa­tient re­cruit­ment. As­sum­ing that's suc­cess­ful, the com­pa­ny says they are on track to un­veil topline da­ta in 2020 and file an NDA in the same year.