Amarin gets a boost from the FDA as reg­u­la­tors promise speedy Vas­cepa de­ci­sion — but what about that pan­el re­view?
There's plen­ty of buzz to­day about Amarin $AM­RN and its quest to get car­dio out­comes da­ta added to the la­bel for Vas­cepa, its ther­a­peu­tic strength ver­sion of fish oil.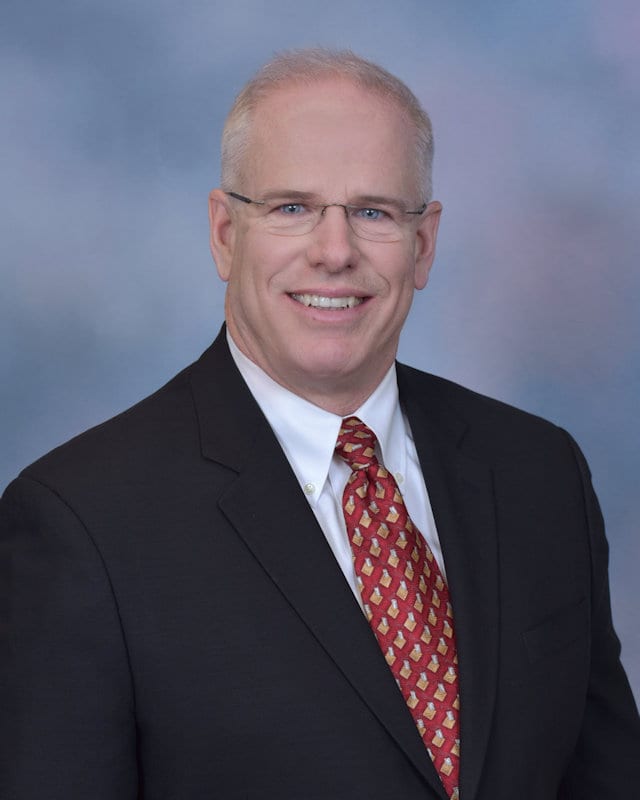 John Thero Amarin Cor­po­ra­tion
The FDA has giv­en their sN­DA pri­or­i­ty re­view sta­tus, leav­ing a de­ci­sion on open­ing up the mar­ket for this ther­a­py just 4 short months away on Sep­tem­ber 28. The move lops months off the reg­u­la­to­ry process and moves a po­ten­tial ap­proval in­to Q3 of this year — one of the biggest cat­a­lysts on the H2 cal­en­dar.
That's a very big deal for Amarin, which man­aged to wow just about every­one with its 25% re­duc­tion in the risk for the first oc­cur­rence of a ma­jor car­dio event in their tar­get pop­u­la­tion, the pri­ma­ry end­point that has sparked buzz about a po­ten­tial takeover — though one has yet to ma­te­ri­al­ize.
As an ex­cit­ed Michael Yee at Jef­feries not­ed to­day, Amarin CEO John Thero is stay­ing con­ser­v­a­tive in an­tic­i­pat­ing a pan­el re­view. But as Am­gen got a pass on PC­SK9 CV out­comes, he's 50% to 60% cer­tain there won't be a pan­el — which would be the fi­nal de-risk­ing event that would pave a like­ly ap­proval here.
Here's the biotech's rather dry sum­ma­ry:
Amarin pre­vi­ous­ly ex­pressed that it be­lieves an Ad­Com meet­ing or­ga­nized by the FDA in con­junc­tion with its re­view of the ex­pand­ed la­bel for Vas­cepa is like­ly, as this will be the first ever drug ap­proved for the large pa­tient pop­u­la­tion stud­ied in the RE­DUCE-IT tri­al. It is not un­com­mon for the FDA to pro­vide clar­i­fi­ca­tion lat­er in the process on whether an Ad­Com will be held.
Set­ting aside some of the wilder pro­jec­tions, the new peak sales es­ti­mates for Vas­cepa are now in block­buster ter­rain, which is why so many in­vestors have bet on a buy­out. On the oth­er hand, this is a tough mar­ket to cap­i­tal­ize on, as Am­gen and Re­gen­eron learned the hard way with PC­SK9. And that could give buy­ers cold feet in any ne­go­ti­a­tions tied to big sums in a sell­er's mar­ket when it comes to late-stage and ap­proved drugs.
In­vestors liked the sounds of progress to­day, though, bid­ding up shares by 5% while bet­ting on the like­li­hood of an ap­proval. And Yee is al­so count­ing the mon­ey as they wait on the FDA. He notes:
The scripts con­tin­ue to go high­er each week de­spite any la­bel ex­pan­sion yet. We be­lieve this is a tes­ta­ment to the strong CVOT da­ta pub­licly pre­sent­ed and pub­lished al­ready, and the de­mand by pa­tients and docs and ease in re­im­burse­ment – per our nu­mer­ous doc checks. We think Q2 is like­ly to be a strong quar­ter (in­to the $90M+ and up from $77M in Q1) and this strong tra­jec­to­ry would put them pos­si­bly on track to beat 2019 guid­ance of $350M this year.
---
Im­age: An­drew Harnik AP