Am­gen, As­traZeneca bol­ster their case for break­through asth­ma pro­gram as FDA con­sid­ers tak­ing up a re­view
Just a few days af­ter sub­mit­ting a BLA for their high­ly-tout­ed asth­ma pro­gram, Am­gen and As­traZeneca re­leased new da­ta they hope will con­tin­ue to strength­en their FDA pitch.
The com­pa­nies re­leased fur­ther de­tailed Phase III re­sults for teze­pelum­ab ear­ly Thurs­day morn­ing, and pub­lished the full dataset in the New Eng­land Jour­nal of Med­i­cine. Teze­pelum­ab plus stan­dard of care "demon­strat­ed su­pe­ri­or­i­ty" across the pri­ma­ry and all key sec­ondary end­points com­pared to the stan­dard of care alone, they said.
As part of the new re­sults, Am­gen and As­traZeneca high­light­ed new pre-spec­i­fied, ex­plorato­ry analy­ses re­gard­ing re­duc­tions in an­nu­al­ized asth­ma ex­ac­er­ba­tion rates. Re­searchers ob­served pa­tients from four sub­groups over 52 weeks, di­vid­ing them up based on blood eosinophil count and frac­tion­al ex­haled ni­tric ox­ide lev­els.
Among those with el­e­vat­ed blood eosinophil counts and FeNO lev­els, teze­pelum­ab re­duced AAERs by 77% com­pared to the con­trol — a fig­ure Am­gen and As­traZeneca said was clin­i­cal­ly mean­ing­ful. An­oth­er mea­sure showed the ex­per­i­men­tal drug re­duced the rate of ex­ac­er­ba­tions re­quir­ing hos­pi­tal­iza­tion by 85% over 52 weeks.
The da­ta build up­on the re­sults re­leased by the pair in Feb­ru­ary, where they said teze­pelum­ab plus stan­dard of care cut the rate of se­vere asth­ma at­tacks by 56% at the one-year mark com­pared to the con­trol arm. Teze­pelum­ab is a mon­o­clon­al an­ti­body giv­en once month­ly and al­ready sports the FDA's break­through ther­a­py des­ig­na­tion.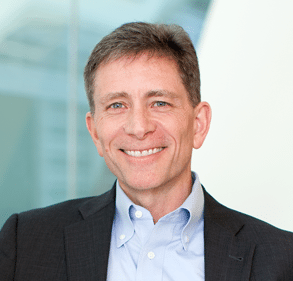 David Reese
Am­gen and As­traZeneca have been drum­ming up ex­cite­ment over this pro­gram for years, par­tic­u­lar­ly since earn­ing that BTD back in late sum­mer 2018. Back then, As­traZeneca ex­ec Bahi­ja Jal­lal called the re­sults "un­prece­dent­ed" and an­a­lysts pegged peak sales around $4.5 bil­lion.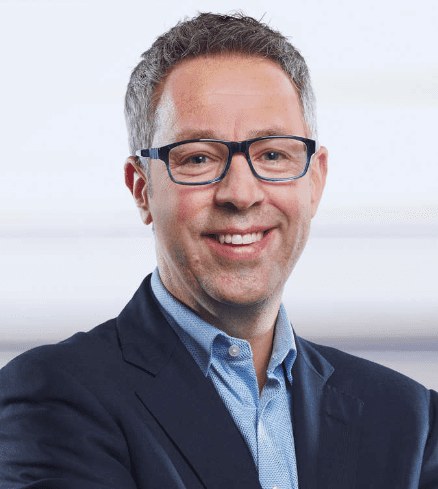 Mene Pan­ga­los
When topline Phase III re­sults for teze­pelum­ab came out last No­vem­ber, the pair again played up their ex­cite­ment — David Reese, Am­gen's head of R&D, said he was "ab­solute­ly thrilled" with the study, while Mene Pan­ga­los called the da­ta "ex­cit­ing."
Some con­cern arose last De­cem­ber, how­ev­er, re­gard­ing a key dif­fer­en­tia­tor from drugs like Dupix­ent. That month, teze­pelum­ab failed in a Phase III tri­al on se­vere asth­ma pa­tients in re­duc­ing the num­ber of oral cor­ti­cos­teroids pa­tients took to con­trol their asth­ma. Am­gen called the re­sults "sur­pris­ing," point­ing out tri­al de­sign flaws as a pos­si­ble cul­prit.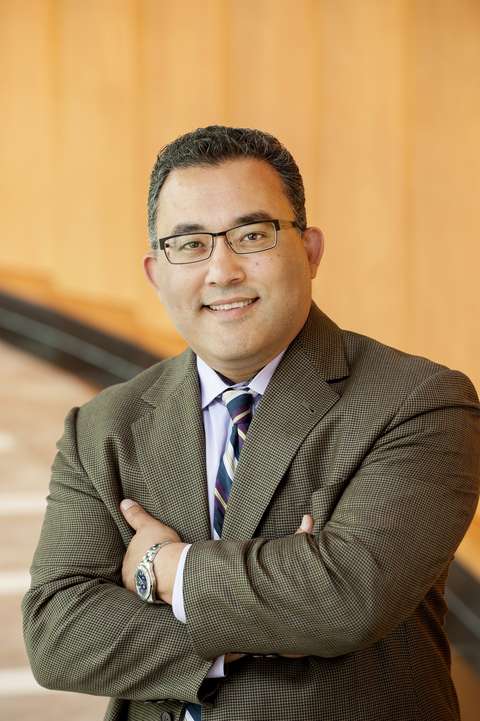 Mi­na Makar
In an in­ter­view with End­points News on Wednes­day, As­traZeneca's se­nior VP of US res­pi­ra­to­ry and im­munol­o­gy Mi­na Makar said the part­ners were look­ing at fu­ture clin­i­cal stud­ies to re-ad­dress that failed cor­ti­cos­teroids end­point but not­ed that very few US asth­ma pa­tients are ac­tu­al­ly on chron­ic steroids. Mean­while, in his telling, clin­i­cians are far more con­cerned about get­ting the 80% of se­vere asth­ma pa­tients who are in­el­i­gi­ble for ex­ist­ing bi­o­log­ics on­to ther­a­py — an area the drug­mak­ers think they can make a se­ri­ous dent, even with Dupix­ent on the mar­ket.
But an­a­lysts have proved skep­ti­cal, with Baird's Bri­an Sko­r­ney not­ing in De­cem­ber that physi­cians may ul­ti­mate­ly pre­fer Dupix­ent over teze­pelum­ab, should it be ap­proved. Nonethe­less, the Am­gen/As­traZeneca pro­gram could still see peak sales as high as $2.5 bil­lion.