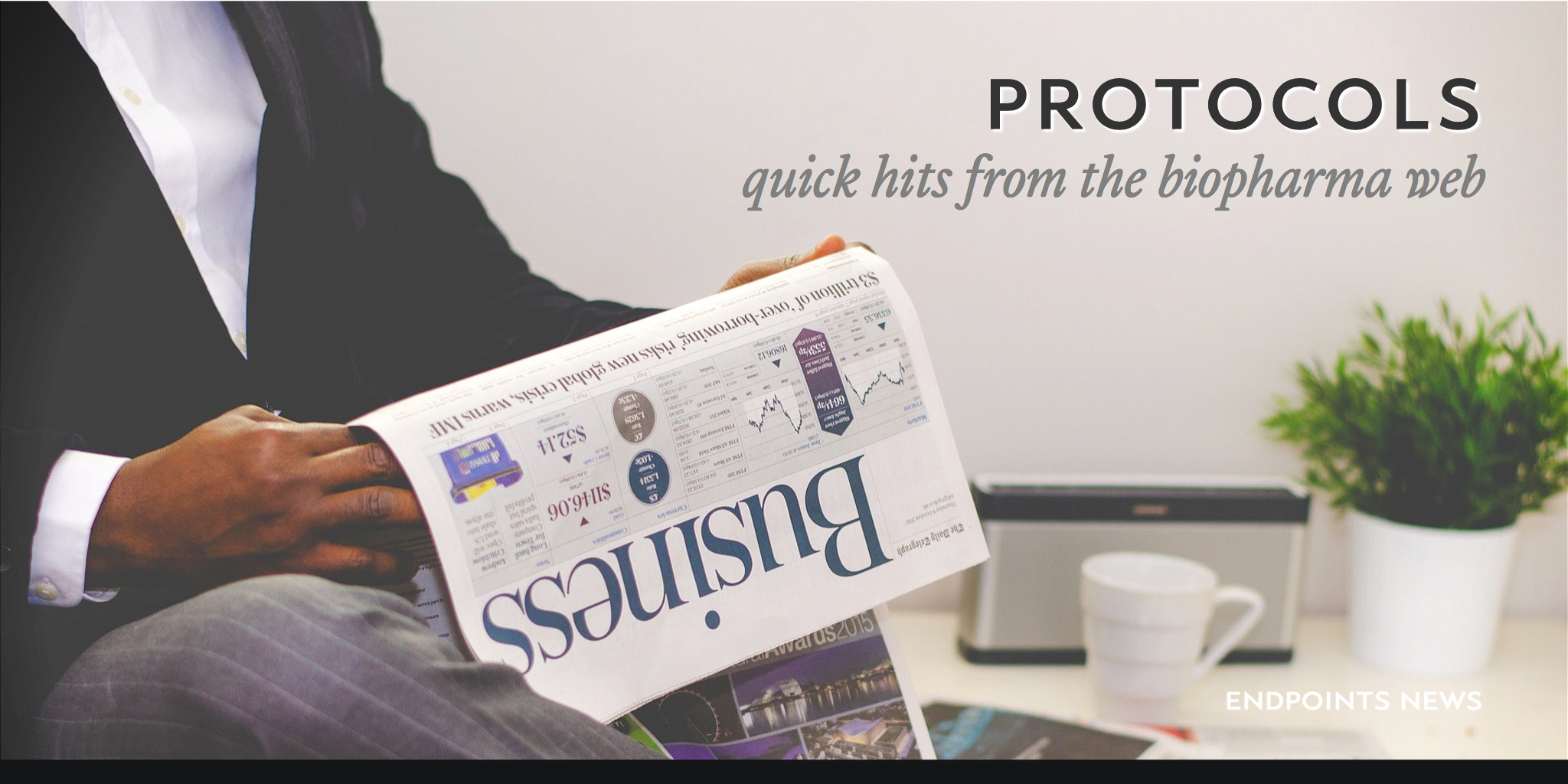 Am­gen of­fers cash and mile­stones for Proven­tion to take the lead on a celi­ac drug; Aveo's PhI­II fails to im­press, shares slide
→ Lit­tle Proven­tion Bio has struck a deal to con­tin­ue the de­vel­op­ment work on Am­gen's celi­ac drug, AMG 714. In ex­change for tak­ing over the mid-stage work, along with mem­bers of the Am­gen team, the big biotech will pay Proven­tion $20 mil­lion in an up­com­ing fi­nanc­ing while of­fer­ing a $150 mil­lion mile­stone on the Phase IIb. "Da­ta pre­sent­ed at Di­ges­tive Dis­ease Week 2018 from two Phase 2a clin­i­cal tri­als of AMG 714 demon­strat­ed the drug's po­ten­tial in celi­ac dis­ease and re­frac­to­ry celi­ac dis­ease type II (RCD-II), an in situ gas­troin­testi­nal T cell lym­phoma, and con­firmed that IL-15 plays a cen­tral role in non-re­spon­sive celi­ac dis­ease and RCD-II," said Fran­cis­co Leon, co-founder and chief sci­en­tif­ic of­fi­cer of Proven­tion.
→ Aveo On­col­o­gy $AVEO re­port­ed its top-line da­ta from the Phase III study com­par­ing ti­vo with so­rafenib for re­nal cell car­ci­no­ma. Re­searchers re­port­ed a 44% im­prove­ment in me­di­an PFS and 26% re­duc­tion in risk of pro­gres­sion or death. The me­di­an PFS was 5.6 months for tiro com­pared to 3.9 months for so­rafenib. Over­all sur­vival, the key sec­ondary, hadn't ma­tured to the point need­ed for a thor­ough un­der­stand­ing of its im­pact, but at the pre­lim­i­nary point there was no clear OS ben­e­fit. The topline read­out was pos­i­tive but failed to in­spire much en­thu­si­asm for Aveo, which saw its shares plunge 15% in Tues­day morn­ing trad­ing.
→ With gener­ic com­pe­ti­tion for Resta­sis loom­ing, Al­ler­gan has dropped plans for a $200 mil­lion ex­pan­sion of a man­u­fac­tur­ing site in Texas.