Am­gen steers PC­SK9 block­buster hope­ful through an­oth­er promis­ing PhI­II, but the crit­i­cal test is loom­ing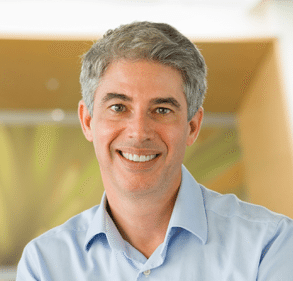 Sean Harp­er, Ex­ec­u­tive Vice Pres­i­dent, Re­search and De­vel­op­ment
Am­gen took an­oth­er step down a long path aimed at out­lin­ing the health ad­van­tages of­fered by its PC­SK9 drug Repatha. In a Phase III study, re­searchers for the com­pa­ny said that the drug hit the pri­ma­ry end­point, sig­nif­i­cant­ly re­duc­ing the need for a pro­ce­dure known as aphere­sis, which is used to counter high LDL lev­els in cer­tain at-risk pa­tients.
The drug, al­ready ap­proved to con­trol cho­les­terol, al­so met sec­ondary end­points on the per­cent change from base­line to week 4 in LDL-C, non-high-den­si­ty lipopro­tein cho­les­terol (non-HDL-C) and to­tal cho­les­terol: HDL-C ra­tio.
"Pa­tients who re­quire aphere­sis to help con­trol their LDL-C have lim­it­ed treat­ment op­tions and face the daunt­ing chal­lenge of fre­quent, in­va­sive and cost­ly pro­ce­dures," said Am­gen R&D chief Sean E. Harp­er. "These pos­i­tive da­ta sug­gest pa­tients may have an al­ter­na­tive op­tion to help them man­age their cho­les­terol."
While Repatha and the ri­val drug Pralu­ent from Re­gen­eron and Sanofi are in use, pay­ers have con­struct­ed some high walls around ac­cess. They want to see hard da­ta on how these drugs im­pact health. Am­gen scored a huge suc­cess re­cent­ly when it an­nounced that their drug had suc­ceed­ed in a car­dio­vas­cu­lar out­comes study, and an­a­lysts are wait­ing to see the da­ta at the up­com­ing meet­ing of the Amer­i­can Col­lege of Car­di­ol­o­gy lat­er this week.
An­a­lysts are look­ing for about a 20% re­duc­tion in car­dio risk as a sign that Am­gen can carve out block­buster suc­cess in the mar­ket.
In the mean­time, the big biotech has squared off against Re­gen­eron and Sanofi in the courts, claim­ing that their drug vi­o­lates Repatha patents. And they came close to a knock­out blow, forc­ing the two col­lab­o­ra­tors to scram­ble to keep a judge's or­der from sidelin­ing their drug.
Right now, Am­gen would like noth­ing bet­ter than a mo­nop­oly on this mar­ket, as Re­gen­eron and Sanofi push ahead on a car­dio out­comes study of their own.