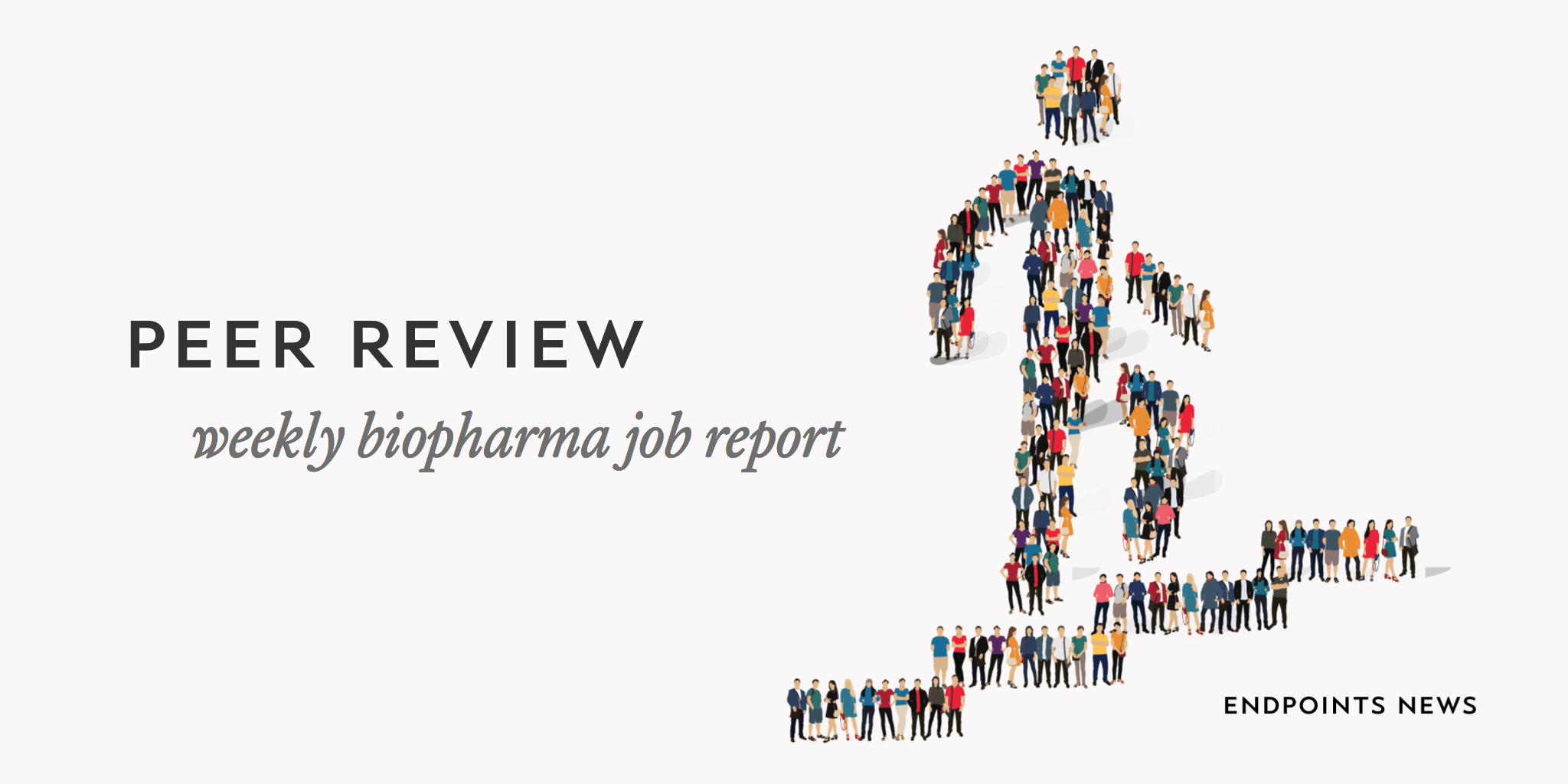 Am­gen vet Marc de Garidel takes the helm at Cor­vidia; Pe­ter Green­leaf lands next CEO job at Cere­cor; Ed­ward Gu­daitis tapped to lead Acerus
→ Am­gen vet Marc de Garidel is tak­ing the helm at Cor­vidia Ther­a­peu­tics as the biotech wraps up a Phase II tri­al of its per­son­al­ized ther­a­py for chron­ic kid­ney dis­ease. Michael David­son, the found­ing CEO who de­signed the strat­e­gy to go af­ter small, ge­net­i­cal­ly de­fined pa­tient pop­u­la­tions, will re­main in the C-suite but fo­cus on the sci­ence. The Waltham, MA-based com­pa­ny may have launched less than two years ago, but it's al­ready think­ing about its fu­ture com­mer­cial op­er­a­tions. De Garidel is ex­pect­ed to build the com­pa­ny much like how he helped grow Ipsen's US op­er­a­tions as CEO.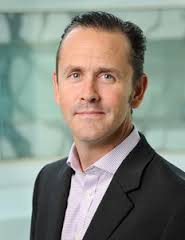 Pe­ter Green­leaf
→ Pe­ter Green­leaf has found his next CEO job af­ter Su­cam­po Phar­ma's ac­qui­si­tion by Mallinck­rodt — and he didn't have to look far. He will have a new role at Cere­cor $CERC, where he's been a di­rec­tor since last May. The Bal­ti­more biotech has large­ly re­cov­ered from a slump in­duced by a key mid-stage fail­ure, seal­ing a li­cens­ing deal with J&J for a de­pres­sion drug along the way. Green­leaf, a two-time CEO who's served as pres­i­dent at As­traZeneca's Med­Im­mune, sig­naled that he would fo­cus on grow­ing the pe­di­atric busi­ness and push­ing Cere­cor's cen­tral ner­vous sys­tem drugs in or­phan and spe­cial­ty in­di­ca­tions. "Cere­cor is ex­pe­ri­enc­ing a time of rapid growth and I in­tend to in­te­grate its base busi­ness­es while build­ing the peo­ple, process­es, and cul­ture nec­es­sary to suc­ceed in to­day's phar­ma­ceu­ti­cal in­dus­try," he said. His ap­point­ment co­in­cides with the de­par­ture of Robert Mosca­to, who re­signed af­ter five months as pres­i­dent and COO.
→ Af­ter a CEO stint at out­sourc­ing firm En­zy­motec, Erez Is­raeli is jump­ing back in­to the gener­ic drug busi­ness at In­dia's Dr Red­dy's Lab­o­ra­to­ries. He suc­ceeds re­tir­ing COO Ab­hi­jit Mukher­jee, but will have the ad­di­tion­al role as glob­al head of gener­ic and phar­ma­ceu­ti­cal ser­vices and ac­tive in­gre­di­ents, based out of Hy­der­abad. That fits right in­to his back­ground — he spent 23 years at Te­va, work­ing his way through var­i­ous de­part­ments in­clud­ing Asia op­er­a­tions, North Amer­i­ca mar­ket­ing and sales, and glob­al qual­i­ty.
→ Fol­low­ing a five-month stint with­out a per­ma­nent CEO in place af­ter the for­mer chief ex­ec­u­tive Tom Rossi left, Acerus Phar­ma­ceu­ti­cals has fi­nal­ly filled the post. The com­pa­ny hired Ed­ward Gu­daitis, who most re­cent­ly served at Al­ler­gan as VP and coun­try man­ag­er, Cana­da. Gu­daitis is like­ly bet­ter known for his role as gen­er­al man­ag­er for Gilead Sci­ences Cana­da, where he worked for over a decade. Gu­daitis will take on two roles — pres­i­dent and CEO — at Acerus as of May 1. Acerus' in­ter­im CEO Luc Mainville is stay­ing on to show Gu­daitis the ropes, and then will tran­si­tion back to his post on the com­pa­ny's board.
→ Long­time CFO William O'Con­nor is re­tir­ing from The Med­i­cines Com­pa­ny, so an­oth­er ex­pe­ri­enced fi­nan­cial ex­ec, Christo­pher Vi­si­oli has been pro­mot­ed to fill his seat. Dur­ing his 13-year tenure, start­ing out as the chief ac­count­ing of­fi­cer, O'Con­nor has helped the com­pa­ny ex­e­cute its bot­tom-down re­struc­tur­ing, shed­ding non-core busi­ness­es and prod­ucts in­clud­ing the car­dio­vas­cu­lar and in­fec­tious dis­ease units. He will spend the rest of the year ad­vis­ing Vi­si­oli in clos­ing out these ear­li­er de­ci­sions — de­ci­sions that Vi­si­oli like­ly played a part in as SVP of fi­nan­cial strat­e­gy.
→ Can­cer im­munother­a­py play­er Com­pu­gen $CGEN has poached Hen­ry Ade­woye from Gilead to be its first CMO. The biotech, with its R&D fa­cil­i­ties in both Tel Aviv and South San Fran­cis­co, has been in the busi­ness of drug dis­cov­ery for a while. But now that it's look­ing clin­i­cal test­ing for its own pipeline, ex­ecs de­cid­ed they could use some help from some­one like Ade­woye, who's steered drugs through dif­fer­ent stages of tri­als. Be­fore join­ing Gilead, where he even­tu­al­ly be­came clin­i­cal di­rec­tor in on­col­o­gy clin­i­cal re­search, he held sim­i­lar roles at Am­gen. His first as­sign­ment: ini­ti­ate the first hu­man test­ing of COM701, which tar­gets the nov­el im­mune check­point PVRIG, lat­er in 2018.
→ Hav­ing ob­served Be­yond­Spring $BYSI as an in­vestor for two years, Ed­ward Dongheng Liu is join­ing the team as CFO. Like Be­yond­Spring, Liu — a for­mer JP Mor­gan and Jef­feries banker — has back­ground in both the US and Chi­na go­ing back to his school days. The New York-based com­pa­ny plans to sub­mit NDAs for its lead can­cer drug plinab­u­lin in Chi­na around the turn of the year, and in the US short­ly af­ter.
→ Fol­low­ing the launch of a new fa­cil­i­ty for its con­tract man­u­fac­tur­ing and de­vel­op­ment busi­ness, LakePhar­ma has re­cruit­ed David Boyle to be its CFO. Boyle comes to the South San Fran­cis­co CRO from af­ter mul­ti­ple fi­nan­cial stints in small dis­cov­ery com­pa­nies, biotechs and a med­ical de­vice de­vel­op­er, in­clud­ing Ogenx Ther­a­peu­tics and Biono­vo.
→ CRISPR Ther­a­peu­tics $CR­SP has tapped Shel­by Walk­er to head in­tel­lec­tu­al prop­er­ty man­age­ment as chief le­gal of­fi­cer Tyler Dy­lan-Hyde re­tires. Con­sid­er­ing the bit­ter patent fights that char­ac­ter­ized ri­val­ries be­tween ear­ly play­ers in this gene-edit­ing field, the role car­ries spe­cial im­por­tance for the biotech. In Walk­er, the team gets some­one with ex­ten­sive IP ex­pe­ri­ence across ther­a­peu­tic ar­eas — fea­tur­ing roles at Dyax, No­vo Nordisk and Bio­gen.
→ Ger­man con­tract de­vel­op­ment and man­u­fac­tur­ing or­ga­ni­za­tion Rentschler Bio­phar­ma has hired Thomas Rösch as VP of bio­phar­ma en­gi­neer­ing and tech­nol­o­gy. In his pre­vi­ous roles at Boehringer In­gel­heim, Rösch main­tained high-lev­el over­sight and man­age­ment of a num­ber of in­ter­na­tion­al pro­duc­tion sites. He is ex­pect­ed to chan­nel those 16 years of ex­pe­ri­ence in­to his new job, where he is tasked with en­hanc­ing sites and their ca­pac­i­ty.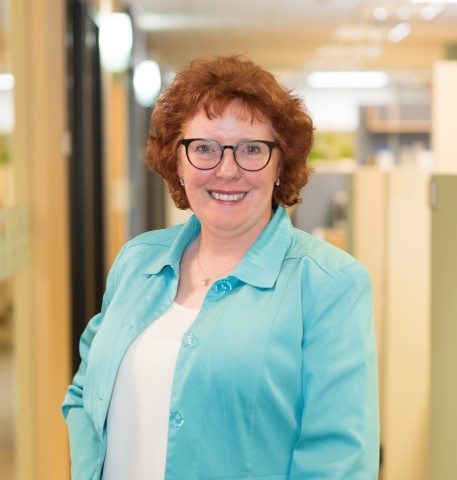 Frances Duffy-War­ren
→ High­light­ing its am­bi­tions for its in-house pipeline, For­ma Ther­a­peu­tics has brought in Frances Duffy-War­ren to the ex­ec­u­tive team as head of reg­u­la­to­ry af­fairs. Com­ing from a decade-long run at Acte­lion, Duffy-War­ren has pre­vi­ous­ly li­aised with reg­u­la­tors on be­half of No­var­tis, As­traZeneca and San­doz. The wide range of ther­a­peu­tics ar­eas she's dealt with like­ly pre­pared her move in­to For­ma, which has re­search and dis­cov­ery pro­grams in on­col­o­gy, in­flam­ma­tion & im­mu­ni­ty and neu­rode­gen­er­a­tion, among oth­er dis­eases.
→ Pur­due Phar­ma, a com­pa­ny best known for mak­ing Oxy­Con­tin, has cre­at­ed a new role – head of cor­po­rate so­cial re­spon­si­bil­i­ty. The com­pa­ny has moved Lisa Miller, who used to serve as Pur­due Phar­ma's head of risk man­age­ment and mit­i­ga­tion, in­to the post. The com­pa­ny said the opi­oid cri­sis was spurring Pur­due to make cor­po­rate so­cial re­spon­si­bil­i­ty more of a pri­or­i­ty. "Our com­mit­ment to de­vote even greater re­sources to this area close­ly fol­lows our re­cent de­ci­sion to dis­con­tin­ue sales rep­re­sen­ta­tives' pro­mo­tion of opi­oids to pre­scribers and speak­er pro­grams as­so­ci­at­ed with our opi­oid prod­ucts," said Pur­due's pres­i­dent and CEO Craig Lan­dau in a state­ment. In her new role, Miller will build on the com­pa­ny's ex­ist­ing part­ner­ships and col­lab­o­ra­tions and move for­ward the com­pa­ny's ef­forts to ad­dress the opi­oid cri­sis "be­yond pre­ven­tion and harm re­duc­tion in­to the ar­eas of treat­ment and re­cov­ery sup­port."
→ Mark Day has wooed his for­mer Bris­tol-My­ers Squibb col­league Car­o­line Hill to run R&D for Bioa­sis, the brain can­cer and neu­rode­gen­er­a­tion biotech he be­gan to lead just a year ago. The new SVP has a broad man­date over the pipeline of drugs de­signed to be de­liv­ered across the blood-brain bar­ri­er, in­clud­ing time­lines, ven­dor man­age­ment, con­sul­ta­tion and up­dates to the board. While the com­pa­ny's head­quar­ters is in Van­cou­ver, Hill will work out of its US of­fice in Guil­ford, CT.
→ With Cather­ine Wert­jes re­tir­ing from Astel­las, Tat­jana Dragov­ic got a pro­mo­tion to lead ethics and com­pli­ance for the com­pa­ny's glob­al op­er­a­tions. Her new role gives her broad re­spon­si­bil­i­ty for the whole de­part­ment, where she's spent a con­sid­er­able amount of time since join­ing the phar­ma's le­gal team in 2007.
→ Be The Match Bio­Ther­a­pies has made three new ap­point­ments to bol­ster the busi­ness, clin­i­cal and op­er­a­tional sides of its cell ther­a­py ser­vices. Stem cell trans­plant physi­cian Steven Devine has come on board as med­ical di­rec­tor, join­ing the oth­er two old mem­bers. As VP of new busi­ness de­vel­op­ment and sales, Chris Mc­Clain will con­tin­ue to work with the BD team that he's con­sult­ed for the past two years. Jamie Mar­go­lis has been giv­en the new ti­tle di­rec­tor of prod­uct de­vel­op­ment op­er­a­tions, fo­cused on prod­uct de­liv­ery to clients.
→ John Sa­ia is the new gen­er­al coun­sel at Acel­Rx $ACRX, a Red­wood City, CA-based biotech now hus­tling its pain med to the FDA for a sec­ond time.
→ Clin­i­pace World­wide has named Ian Fras­er VP of op­er­a­tions for Eu­rope and Mid­dle East, task­ing him with both lead­ing ex­ist­ing clin­i­cal op­er­a­tions and of­fer­ing up new CRO ser­vices in the re­gion.
→ Jen­nifer Doud­na — one of the trail­blaz­ers of the CRISPR/Cas9 tech — is now an ad­vis­er to Syn­thego in its quest to bring genome en­gi­neer­ing tools to aca­d­e­m­ic and in­dus­try re­searchers.
---
With con­tri­bu­tion by Brit­tany Meil­ing.