Amid ap­pli­ca­tion tsuna­mi, FDA's top cell and gene ther­a­py leader to re­tire in March
The FDA is in a bind and what it needs most right now is the ex­per­tise nec­es­sary to vet a mas­sive pipeline of cell and gene ther­a­pies com­ing down the pike.
Less than 30 of these ther­a­pies have so far been ap­proved by the FDA, and Pe­ter Marks, head of the FDA's Cen­ter for Bi­o­log­ics Eval­u­a­tion and Re­search, told End­points News in an emailed state­ment that there are now 2,500 ap­pli­ca­tions pend­ing, and many of the meet­ings with spon­sors are falling be­hind.
"Cur­rent­ly, there are more than 1,300 ac­tive in­ves­ti­ga­tion­al new drug (IND) ap­pli­ca­tions for gene ther­a­pies, and over 1,200 ac­tive IND ap­pli­ca­tions for cell ther­a­pies," Marks said.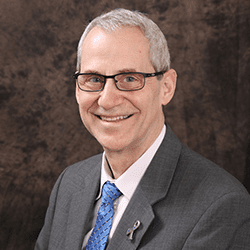 Wil­son Bryan
Adding salt to the wounds of their em­ploy­ment needs (of at least 100 new po­si­tions), FDA's di­rec­tor of the Of­fice of Tis­sues and Ad­vanced Ther­a­pies, now known as the Of­fice of Ther­a­peu­tic Prod­ucts, Wil­son Bryan, will re­tire in March, CBER's chief of con­sumer af­fairs Paul Richards con­firmed yes­ter­day. The news was first re­port­ed yes­ter­day by the Pink Sheet's Der­rick Gin­gery.
Bryan will de­part with more than 20 years of FDA ex­pe­ri­ence, af­ter com­ing to the FDA from the neu­rol­o­gy fac­ul­ty of the Uni­ver­si­ty of Texas South­west­ern Med­ical School for more than a decade. More re­cent­ly, he's been up close and per­son­al with this grow­ing cell/gene ther­a­py pipeline, hav­ing served since 2016 as the of­fice di­rec­tor.
"The re­view­ers and project man­agers in cell and gene ther­a­pies are re­al­ly stretched," he said at the Amer­i­can So­ci­ety of Gene and Cell Ther­a­py's pol­i­cy sum­mit last Sep­tem­ber, not­ing that the meet­ing work­load, in par­tic­u­lar, has grown at a pace that far ex­ceeds per­son­nel in­creas­es, "and that cre­ates a stress­ful sit­u­a­tion."
He al­so not­ed some key per­son­nel de­par­tures from OTAT, and the fact that the in­dus­try can quick­ly poach peo­ple from his of­fice for much high­er salaries.
"As OTAT has grown, the or­ga­ni­za­tion­al struc­ture has been a bit of a prob­lem," Bryan said. "We have some branch­es that grew to where a branch chief was su­per­vis­ing over 20 peo­ple…I'm very wor­ried about turnover due to work­load and re­im­burse­ment due to salaries not be­ing com­pet­i­tive. We lost some re­al­ly good peo­ple be­cause they can go some­where else and make a lot of mon­ey."
And this crunch on staff has been go­ing on for a while.
"We are meet­ing most PDU­FA UF [user fee] dead­lines, but at the ex­pense of staff work­ing con­sid­er­able over­time and fac­ing sig­nif­i­cant burnout," not­ed 30-year FDA vet Christo­pher Jo­neck­is, CBER's as­so­ciate di­rec­tor for re­view man­age­ment, in April 2021.
Even still, the lat­est user fee deal in­fus­es sig­nif­i­cant new sums of mon­ey (i.e. mil­lions of dol­lars) to try to re­cruit top new tal­ent in­to the cell/gene ther­a­py of­fice.