Amid hot IPO sea­son, Mereo drops Nas­daq plans cit­ing 'chal­leng­ing' mar­ket con­di­tions
Mereo Bio­Phar­ma, a Lon­don biotech de­vel­op­ing a pipeline of as­sets it snagged from Big Phar­ma shelves, has yanked its IPO ap­pli­ca­tion to go pub­lic in the US, cit­ing "chal­leng­ing mar­ket con­di­tions."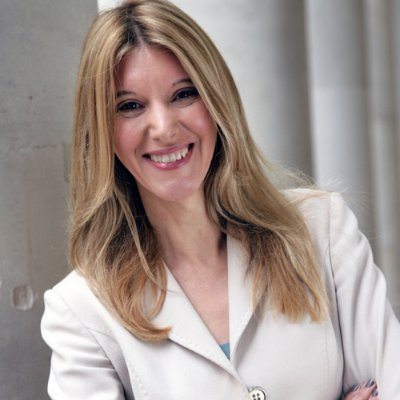 Denise Scots-Knight
Just weeks ago, the com­pa­ny rolled out plans to raise $81 mil­lion by list­ing on the Nas­daq. The com­pa­ny, which is al­ready list­ed on the Lon­don Stock Ex­change, planned to use the ex­tra cash to de­vel­op at least three drug can­di­dates through mid-stage tri­als. In an SEC state­ment sig­nal­ing the stock of­fer­ing, Mereo said the mon­ey would fu­el two pro­grams it picked up from No­var­tis and one it got from As­traZeneca.
With­out the in­fu­sion of cash, it's un­clear if Mereo will be able to tack­le its orig­i­nal plans to move deep­er in­to the clin­ic. The com­pa­ny had planned for the IPO pro­ceeds to get BPS-804 (setrusum­ab), an ex-No­var­tis rare dis­ease drug for pa­tients with os­teo­ge­n­e­sis im­per­fec­ta, in­to Phase IIb/III tri­als in 2018. The cash would al­so go to­ward the late-stage ad­vance­ment of ex-No­var­tis drug BGS-649 for the treat­ment of hy­pog­o­nadotrop­ic hy­pog­o­nadism in obese men. The com­pa­ny al­so want­ed to get AZD-9668, a res­pi­ra­to­ry dis­ease as­set Mereo out-li­censed from As­traZeneca last fall, through proof-of-con­cept tri­als.
For its part, Mereo said the com­pa­ny re­mains well-fund­ed, with a net cash, short-term de­posits and short-term in­vest­ment bal­ance of $73 mil­lion at De­cem­ber 31, 2017.
"We re­ceived pos­i­tive feed­back and strong lev­els of in­sti­tu­tion­al in­ter­est dur­ing the of­fer­ing process. How­ev­er, chal­leng­ing stock mar­ket con­di­tions have led our Board to take the de­ci­sion to with­draw our glob­al of­fer­ing and post­pone our pro­posed list­ing of (Amer­i­can De­posi­tary Shares) on Nas­daq in the in­ter­ests of our ex­ist­ing share­hold­ers," said CEO Denise Scots-Knight in a state­ment.
Call­ing the stock mar­ket con­di­tions "chal­leng­ing" may raise a few eye­brows, con­sid­er­ing the epic suc­cess of sev­er­al biotechs that have gone pub­lic in re­cent months. Just days ago, End­points cov­ered two knock­out IPO of­fer­ings — Mor­phoSys and Sur­face On­col­o­gy — which hauled a com­bined $316 mil­lion in up­sized deals.