Amid re­peat­ed stum­bles, Pfiz­er and Eli Lil­ly tout their an­ti-NGF pain drug tanezum­ab — but ques­tions linger
Pfiz­er and Eli Lil­ly have start­ed to make their late-stage case for tanezum­ab, out­lin­ing some pos­i­tive re­sults on pain but rais­ing some se­ri­ous is­sues about just how ef­fec­tive this low-dose pain drug could be.
Ac­cord­ing to their re­searchers, the drug, an­gling for the non-opi­oid mar­ket the feds want to pro­mote, hit sta­tis­ti­cal sig­nif­i­cance against a place­bo — scor­ing on 3 out of 3 pri­ma­ry end­points.
But at least one promi­nent an­a­lyst, Ever­core ISI's Umer Raf­fat, took a look at the re­spons­es for the low dos­es that made it in­to late-stage test­ing and start­ed to raise some se­ri­ous ques­tions about the com­mer­cial val­ue of an an­ti-NGF.
Ac­cord­ing to Raf­fat:
70% re­spon­ders are 10-12% high­er than (place­bo) to­day (vs ~17% in pri­or tri­als). Sim­i­lar­ly, 90% re­spon­ders are on­ly ~5% high­er than pbo (vs 10-11% in pri­or tri­als).

This mod­er­ate ef­fi­ca­cy is a big­ger is­sue: in the past, a naprox­en ac­tive com­para­tor was tried … and re­sults to­day on pbo-adj ba­sis sort of mir­ror those naprox­en re­sults on sev­er­al met­rics.
A decade ago, an­a­lysts were com­pet­ing in pro­ject­ing multi­bil­lion-dol­lar mar­kets for the NGF crowd. But ex­pec­ta­tions have dropped af­ter the de­vel­op­ment world was forced to cut back on dos­es — 20 mg to 10 mg for Pfiz­er — in or­der to over­come the se­vere safe­ty chal­lenges that had tem­porar­i­ly frozen the en­tire field.
Lil­ly nev­er­the­less agreed to put up as much as $1.8 bil­lion to buy in­to the Pfiz­er drug.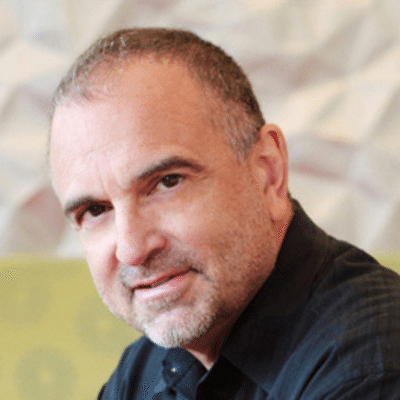 George Yan­copou­los
Reg­u­la­tors halt­ed test­ing af­ter pa­tients in the stud­ies be­gan to blow their joints out. Con­cerns about rapid­ly pro­gres­sive os­teoarthri­tis re­cent­ly forced Te­va and Re­gen­eron to back off their two high dos­es for fas­inum­ab.
"(T)his is a high-risk, high-re­ward pro­gram as we've de­scribed in the past," Re­gen­eron R&D chief George Yan­copou­los told an­a­lysts in May. "It's pret­ty well-demon­strat­ed that the mol­e­cule has ac­tiv­i­ty, but it al­so has cer­tain side ef­fects. It's not os­teonecro­sis, it's more de­fined as rapid pro­gres­sion of the os­teoarthri­tis in some pa­tients. And this is some­thing that ob­vi­ous­ly has been seen with this class and with our mol­e­cule be­fore. And so what the in­de­pen­dent da­ta mon­i­tor­ing com­mit­tee did was they ob­vi­ous­ly took an analy­sis to look at the ben­e­fit and the risk that is the ther­a­peu­tic ben­e­fit com­pared to their analy­sis of the risk com­ing from these rapid­ly pro­gres­sive os­teoarthri­tis events and they de­cid­ed that we should ter­mi­nate the up­per two dos­es and con­tin­ue with the two low­er dos­es."
Raf­fat ap­pears more sat­is­fied with the safe­ty of tanezum­ab, but re­searchers did track a 1.3% rate of ag­gres­sive os­teoarthri­tis in the drug arm, with none in the place­bo group.
J&J, mean­while, dropped ful­ranum­ab 2 years ago. As­traZeneca aban­doned its Me­di-578 can­di­date in 2010 and Ab­b­Vie has al­so dropped an­oth­er NGF block­er called ABT-110.