UP­DAT­ED: Amid the 'su­per­bug' cri­sis, a Big Phar­ma-backed fund scores a mea­ger raise for an­tibi­otics R&D. Is $140M near­ly enough?
Years af­ter Big Phar­ma aban­doned the an­tibi­otics space, a small syn­di­cate has raised $140 mil­lion to ad­dress the loom­ing threat of an­timi­cro­bial re­sis­tance — but is it too lit­tle, too late?
Back in Ju­ly, more than 20 biotechs — in­clud­ing heavy­weight play­ers Pfiz­er, Eli Lil­ly, No­vo Nordisk, Boehringer In­gel­heim, Bay­er Phar­ma­ceu­ti­cals, Mer­ck KGaA and the Amer­i­can Mer­ck — band­ed to­geth­er to help launch the AMR Ac­tion Fund. With an ini­tial $1 bil­lion, the fund set out to bring two to four new an­tibi­otics to pa­tients by 2030.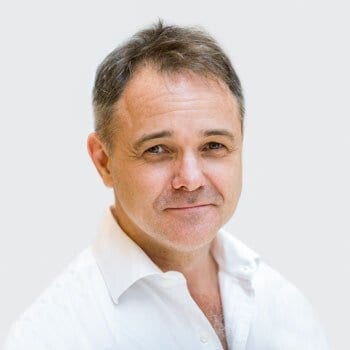 Je­re­my Far­rar
On Thurs­day, the fund closed on an­oth­er $140 mil­lion raise from the Boehringer In­gel­heim Foun­da­tion, the Eu­ro­pean In­vest­ment Bank and the Well­come Trust — a fig­ure that pales in com­par­i­son to the tens of bil­lions of VC dol­lars spent in on­col­o­gy over the last decade.
"Sys­temic mar­ket fail­ure has left an­tibi­ot­ic in­no­va­tion starved of fi­nanc­ing, mean­ing po­ten­tial­ly life­sav­ing prod­ucts are un­able to make it to the pa­tients who need them," Je­re­my Far­rar, di­rec­tor of the Well­come Trust, said in a state­ment, adding that the fund is on­ly "part of the so­lu­tion."
"The AMR Ac­tion Fund is buy­ing time for the an­tibi­ot­ic pipeline. It is now up to gov­ern­ments to use this time wise­ly and take de­ci­sive ac­tion to fix the mar­ket," Far­rar added.
It's es­ti­mat­ed that the rise of su­per­bugs takes 700,000 lives every year, ac­cord­ing to the AMR Fund, which was launched with the help of the WHO and the In­ter­na­tion­al Fed­er­a­tion of Phar­ma­ceu­ti­cal Man­u­fac­tur­ers & As­so­ci­a­tions. By 2050, ex­perts guess an­timi­cro­bial re­sis­tance could lead to as many as 10 mil­lion deaths per year.
But de­spite the ris­ing threat, Big Phar­ma has re­treat­ed from the risky field, fraught with cheap gener­ics and poor fi­nan­cial re­turns. Many an­tibi­otics fail in de­vel­op­ment, while oth­ers "with­er on the vine" due to a lack of avail­able fund­ing. And the ones that do get ap­proved are of­ten used spar­ing­ly to pre­serve ef­fec­tive­ness and slow the de­vel­op­ment of fur­ther re­sis­tance.
No­var­tis — one of the many biotechs chip­ping in­to the AMR Fund — joined the pa­rade of big phar­mas ex­it­ing the field two years ago when it culled its an­tibac­te­r­i­al and an­tivi­ral re­search ef­forts. As­traZeneca, Sanofi and Al­ler­gan had al­ready aban­doned their own pro­grams, which, fol­lowed by a slew of bank­rupt­cies, left few oth­ers in pur­suit of a so­lu­tion to an­timi­cro­bial re­sis­tance.
"Nev­er has the threat of an­timi­cro­bial re­sis­tance been more im­me­di­ate and the need for so­lu­tions more ur­gent," Tedros Ad­hanom Ghe­breye­sus, WHO di­rec­tor-gen­er­al, said in a Jan­u­ary 2020 state­ment.
The AMR Fund isn't the on­ly ini­tia­tive look­ing to spur new de­vel­op­ment in the space. CARB-X launched in 2016, with the goal of pump­ing up to $480 mil­lion in­to ear­ly projects through 2022. Since its launch, CARB-X has an­nounced 78 awards worth more than $284.4 mil­lion, not count­ing po­ten­tial mile­stones.
"We need in­no­v­a­tive so­lu­tions to avert the loom­ing health cri­sis posed by AMR, which threat­ens to make even com­mon med­ical pro­ce­dures po­ten­tial­ly dead­ly," said Christoph Boehringer, chair­man of the Boehringer In­gel­heim Foun­da­tion which con­tributed $50 mil­lion to the cause.
Isaac Ston­er, CEO at Oc­ta­gon Ther­a­peu­tics, said the fundrais­ing ef­forts are "re­al­ly in­ter­est­ing, but I have un­for­tu­nate­ly be­come a pes­simist." He added:
This seems like a sim­i­lar mech­a­nism to the No­vo RE­PAIR fund and CARB-X. It's a nice idea, but still a very small amount of mon­ey and doesn't fix the ac­tu­al prob­lem. As they de­scribe them­selves, this is "buy­ing time" for re­al ac­tion. As COVID vac­cine de­vel­op­ment has shown, if gov­ern­ments sign pur­chase con­tracts around large vol­umes of these prod­ucts at guar­an­teed price points, that can re­al­ly help to stim­u­late de­vel­op­ment. But these push in­cen­tives are a bridge to nowhere, as long as the mar­ket op­por­tu­ni­ty is cou­pled to uti­liza­tion.
Ankit Ma­hade­via, founder and CEO of Spero Ther­a­peu­tics, said it's "help­ful to see the com­mit­ment to find­ing bet­ter so­lu­tions for in­fec­tions."
"Our re­spon­si­bil­i­ty as biotechs is to find sci­en­tif­i­cal­ly in­no­v­a­tive med­i­cines that meet true un­met needs in sus­tain­able mar­kets and the fund can help us in that mis­sion," he con­tin­ued.
Com­par­ing the threat to the nov­el coro­n­avirus, which was "prac­ti­cal­ly un­known" un­til last year, the AMR Fund said an­timi­cro­bial re­sis­tance is "a threat we know, and we must take col­lec­tive ac­tion now."