An au­toim­mune up­start turns PD-L1 around to blaze a new ap­proach to di­a­betes, mul­ti­ple scle­ro­sis
PD-L1 has be­come one of the most fa­mil­iar tar­gets in the glob­al can­cer re­search world, a key play­er in me­di­at­ing a co­or­di­nat­ed im­mune sys­tem as­sault on can­cer cells.
But what if you could al­so turn it around, use el­e­vat­ed PD-L1 to muf­fle an au­toim­mune re­sponse by T cells, hit­ting the brakes on the im­mune sys­tem and avoid­ing an as­sault on healthy tis­sue — rather than tak­ing your foot off the brake and tar­get­ing can­cer­ous cells?
A promi­nent Ital­ian in­ves­ti­ga­tor named Pao­lo Fio­r­i­na based, in part, at Boston Chil­dren's put that idea to the test in PD-L1 de­fi­cient mice last year — adapt­ing blood stem cells — and found that it could co­or­di­nate an ef­fec­tive re­ver­sal of hy­per­glycemia and Type 1 di­a­betes, the in­her­it­ed form of the dis­ease in which the im­mune sys­tem at­tacks in­sulin-pro­duc­ing cells in the pan­creas.
He pub­lished his work in Sci­ence Trans­la­tion­al Med­i­cine.
In this case, Fio­r­i­na and his team used dif­fer­ent ap­proach­es, one of which in­volved de­liv­er­ing a gene with a healthy copy of PD-L1 in­to stem cells to reengi­neer them for a new role play­ing de­fense. Now, they're us­ing that suc­cess­ful an­i­mal ex­per­i­ment to start a new biotech — dubbed Al­theia Sci­ence — which will look to try it in hu­mans in about 2.5 to 3 years.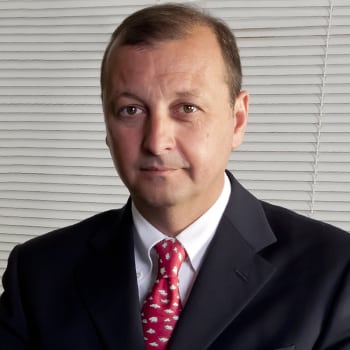 Pao­lo Riz­zar­di
This isn't the first time di­a­betes has been cured in mice. Hu­mans still face plen­ty of ob­sta­cles, so some healthy skep­ti­cism is al­ways war­rant­ed. But Pao­lo Riz­zar­di, who heads up the Mi­lan-based tech trans­fer group Au­ro­rA-TT, is a be­liev­er.
Riz­zar­di has just lined up an $11 mil­lion launch round to com­plete the trans­la­tion­al work need­ed to de­vel­op an ef­fec­tive, com­mer­cial­ly vi­able, gene ther­a­py ap­proach that could adapt pa­tient stem cells to do the work with PD-L1.
"I like the idea," Riz­zar­di tells me. "The con­cept was quite sim­ple," where the sci­en­tists rec­og­nized a com­mon bi­o­log­ic mech­a­nism that worked across mul­ti­ple in­di­ca­tions.
And they are by no means lim­it­ing the ap­proach to di­a­betes. Al­theia's team is work­ing on the be­lief that mul­ti­ple scle­ro­sis should be an ear­ly fo­cus at the com­pa­ny. And rheuma­toid arthri­tis as well as oth­er au­toim­mune con­di­tions could be added lat­er.
Di­a­betes, MS, rheuma­toid arthri­tis; these are all dis­eases with ma­jor pop­u­la­tions. But Riz­zar­di be­lieves that the ex­perts in the field are giv­ing birth to gen­er­a­tion 2.0 of gene ther­a­py, which can be adapt­ed to large num­bers with an econ­o­my of scale.
Mi­lan, which was home to the gene ther­a­py work that Glax­o­SmithK­line re­cent­ly spun out to Or­chard, has a broad group of ex­perts in gene ther­a­py op­er­at­ing at the San Raf­faele Sci­en­tif­ic In­sti­tute. But with gene ther­a­py ex­per­tise lined up along the East Coast, a group of po­ten­tial part­ners along with in­vestors who are hap­py to back pre­clin­i­cal work like this, Riz­zar­di felt the 3-mem­ber team do­ing the ini­tial work should have an of­fice in New York.
Some pri­vate in­vestors joined the Rovati fam­i­ly's Fidim/Rot­tapharm Biotech group in pro­vid­ing the first $11 mil­lion, which could range up to $17 mil­lion as the project de­vel­ops.
"These num­bers are not that fas­ci­nat­ing for the US," Riz­zar­di read­i­ly con­cedes, but they are "pret­ty good" for Eu­rope. And it's enough for a lean-and-mean team to get through the proof-of-con­cept stage for this, when they'll know if they have some­thing that could com­plete­ly dis­rupt ma­jor mar­kets.
That's pret­ty good, too.