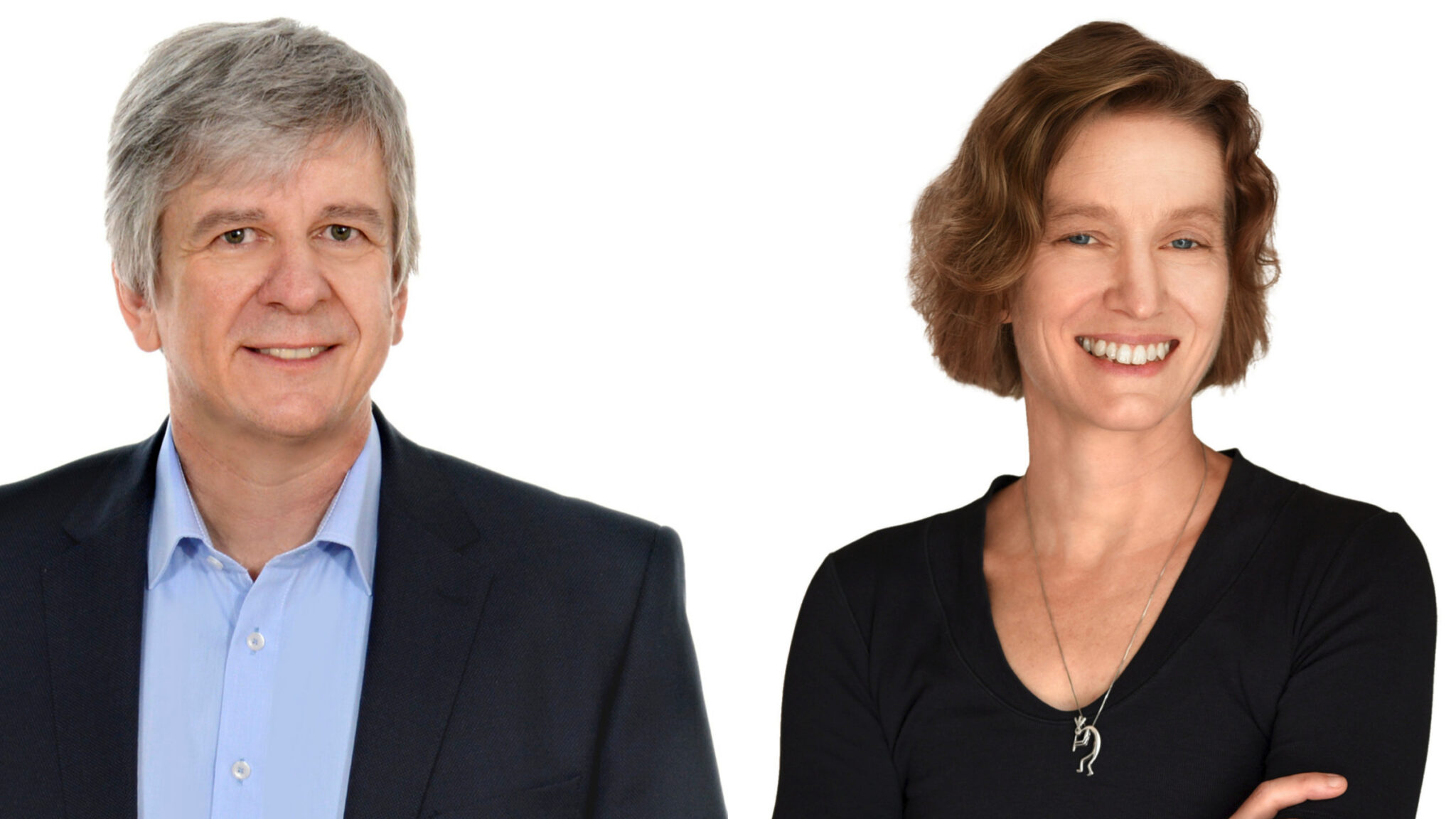 Gerhard Müller, Birgit Zech (Anavo)
An EU biotech looks to rewrite the ug­ly his­to­ry of phos­phatases, and it's tak­ing $24M in fund­ing to get off the ground
Long a lame duck in drug de­vel­op­ment, phos­phatase en­zymes are gain­ing some re­newed in­ter­est af­ter the suc­cess of a suite of Big Phar­mas in hit­ting tar­gets pre­vi­ous­ly thought un­drug­gable. Now, an EU biotech with some se­ri­ous sci­en­tif­ic back­ers is look­ing to bust the doors on phos­phatases wide open.
Lean­ing on sci­en­tif­ic know-how from two "Mr. Phos­phatases" in the EU and US, Dutch biotech Ana­vo Ther­a­peu­tics launched Thurs­day with $24 mil­lion in seed fund­ing and the mis­sion to de­vel­op mod­u­la­tors to rewrite the en­zyme class' ug­ly his­to­ry of fail­ure.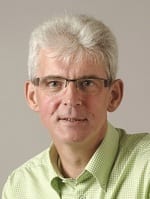 Math­ieu Bollen
The sci­en­tif­ic mas­ter­minds in ques­tion are Math­ieu Bollen, a pro­fes­sor of mol­e­c­u­lar cell bi­ol­o­gy at the Uni­ver­si­ty of Leu­ven, and Nicholas Tonks, a pro­fes­sor of can­cer re­search at Cold Spring Har­bor Lab­o­ra­to­ry. Their work has con­tributed to a grow­ing body of re­search in­di­cat­ing that phos­phatases, a ki­nase coun­ter­part re­spon­si­ble for adding or sub­tract­ing phos­phate groups from pro­teins and oth­er mol­e­cules, could be a ripe tar­get for ther­a­peu­tics, CSO Ger­hard Müller told End­points News.
Once con­sid­ered un­drug­gable af­ter a suite of fail­ures in the late 1990s and ear­ly 2000s, phos­phatases most­ly lan­guished as a tar­get giv­en how dif­fi­cult it is to cre­ate a small mol­e­cule in­hibitor for their ac­tive bind­ing sites. But re­cent in­ter­est in the SHP2 phos­phatase — As­traZeneca, Am­gen, No­var­tis and Mer­ck among oth­ers are crammed in there — has re­newed hopes that the rest of the en­zyme class could spin out gold.
The team is led by Müller and CEO Bir­git Zech, who pre­vi­ous­ly col­lab­o­rat­ed as co-founders of Gotham Ther­a­peu­tics, which spe­cial­izes in cre­at­ing ther­a­pies to tar­get RNA tran­scrip­tion. But the pair have known each longer than that, work­ing to­geth­er at a com­pa­ny called Axxi­ma Phar­ma­ceu­ti­cals back in the ear­ly 2000s. Their shared ex­pe­ri­ence work­ing with ki­nas­es point­ed the two to­ward phos­phatases, which they found de­serv­ing of a sec­ond look af­ter the class's "Wa­ter­loo mo­ment" about two decades ago, Müller said.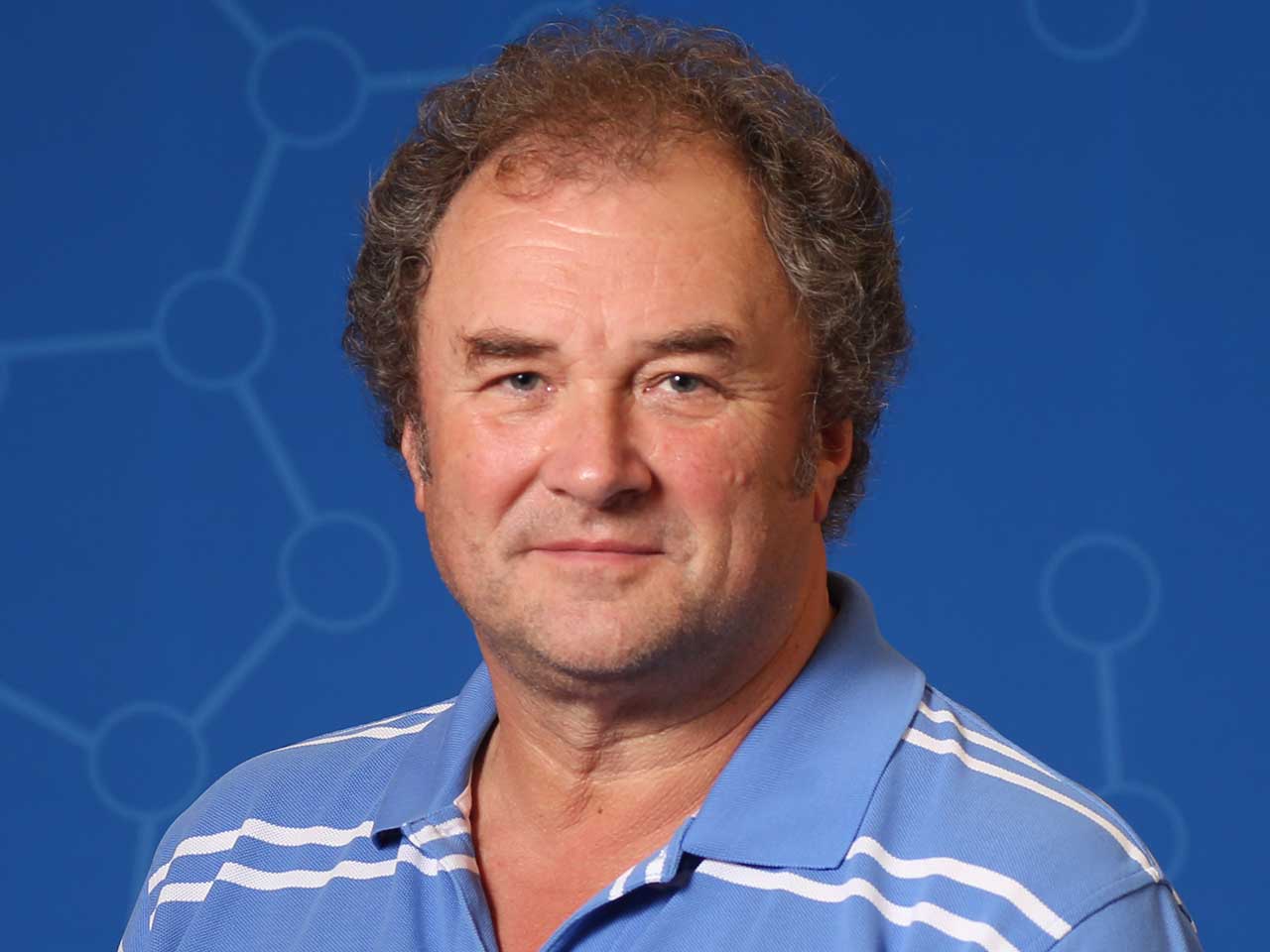 Nicholas Tonks
Ana­vo will fo­cus on al­losteric re­cep­tor mod­u­la­tors for a range of phos­phatase tar­gets, some of which the biotech thinks are lan­guish­ing on Big Phar­ma's shelf.
"Phar­ma is there, they have an in­ter­est in the tar­get class, but they re­al­ly don't want to touch them be­cause they burnt their fin­gers heav­i­ly," Zech said.
Like the ki­nas­es, nov­el phos­phatase tar­gets could have broad im­pli­ca­tions in a range of ther­a­peu­tic ar­eas. Over­ex­pres­sion of SHP2, for in­stance, has a down­stream sig­nal­ing ef­fect on tu­mor cell growth. That known path­way ef­fect means Ana­vo will tar­get on­col­o­gy first with the po­ten­tial to ex­pand out in­to a range of au­toim­mune con­di­tions and rare dis­ease.
"We re­al­ly are sit­ting on a trea­sure box of high­ly val­i­dat­ed tar­gets," Müller said.
Named for the Greek word for "to ig­nite" — think phos­pho­rus' spon­ta­neous com­bus­tion at room tem­per­a­ture – Ana­vo is ac­tive­ly seek­ing sites for its team in the EU, Zech said. The team is hop­ing to en­ter an es­tab­lished biotech hub as it adds em­ploy­ees.