An up­start im­munother­a­py biotech emerges from stealth mode with big love for Kendall Square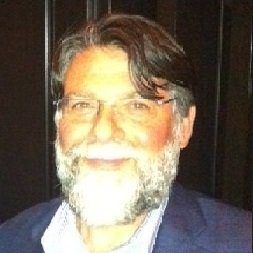 Daniel Passeri, Cue Bio­phar­ma
When Ron Sei­del and Rodol­fo "Rudy" Chap­ar­ro had to sit down and de­cide where to base their new biotech, the two in­ves­ti­ga­tors at Al­bert Ein­stein Col­lege of Med­i­cine in New York could have gone just about any­where in the US that they want­ed. Stay­ing in New York would have worked. One had fam­i­ly in Cal­i­for­nia to con­sid­er. But a year ago, they chose Cam­bridge, MA, and start­ed build­ing their team in a place on Kendall Square.
The com­pa­ny is Cue Bio­Phar­ma. Their mis­sion is to de­vel­op drugs that can com­mand and con­trol a se­lec­tive T cell re­sponse, ei­ther di­al­ing up or di­al­ing down a T cell at­tack. It's one of the busiest tech cross­roads in biotech, and they chose one of the busiest hubs to pur­sue some am­bi­tious goals.
"We be­lieve that this is the epi­cen­ter of the biotech world," says Sei­del. If you want to find the top tal­ent and push new tech­nol­o­gy at a rapid speed, he adds, Cam­bridge is the place to do it.
To­day, af­ter work­ing on their de­vel­op­ment plat­form for 5 years — with con­sid­er­able help from the NIH — Sei­del and Chap­ar­ro are step­ping out of stealth mode af­ter rais­ing $10 mil­lion in seed cash and $16.4 mil­lion in a re­cent round led by MDB Cap­i­tal Group. And a few months ago Daniel Passeri, the for­mer CEO at Curis, stepped in to helm the en­ter­prise, with plans to con­tin­ue to grow the team this year.
Like a lot of star­tups with a de­vel­op­ment plat­form and lots of work to do, Passeri is pur­su­ing ear­ly part­ner­ship talks with some key play­ers in the im­munother­a­peu­tic are­na, which has be­come quite a crowd.
Cue is build­ing a com­plex ther­a­peu­tic, mar­ry­ing a cos­tim­u­la­to­ry mol­e­cule with a T cell re­cep­tor-tar­get­ing pep­tide on an an­ti­body scaf­fold to or­ches­trate a spe­cif­ic T cell re­sponse. The pep­tide finds the T cells they need and the bi­o­log­ic de­liv­ers an en­gi­neered lig­and. And when you change the com­po­nents, you should be able to change the spe­cif­ic ef­fect.
To put it an­oth­er way, Passeri tells me, it's like do­ing what you want to do with a CAR-T, but through a mol­e­cule rather than an ex vi­vo en­gi­neer­ing process. This is sec­ond-gen im­munother­a­peu­tic work, ide­al for check­point col­lab­o­ra­tions, and the CEO ex­pects to have the lead can­di­date for HPV se­lect­ed soon, with plans to go in­to the clin­ic in H1 2018.